Murder Boy Enamel Pin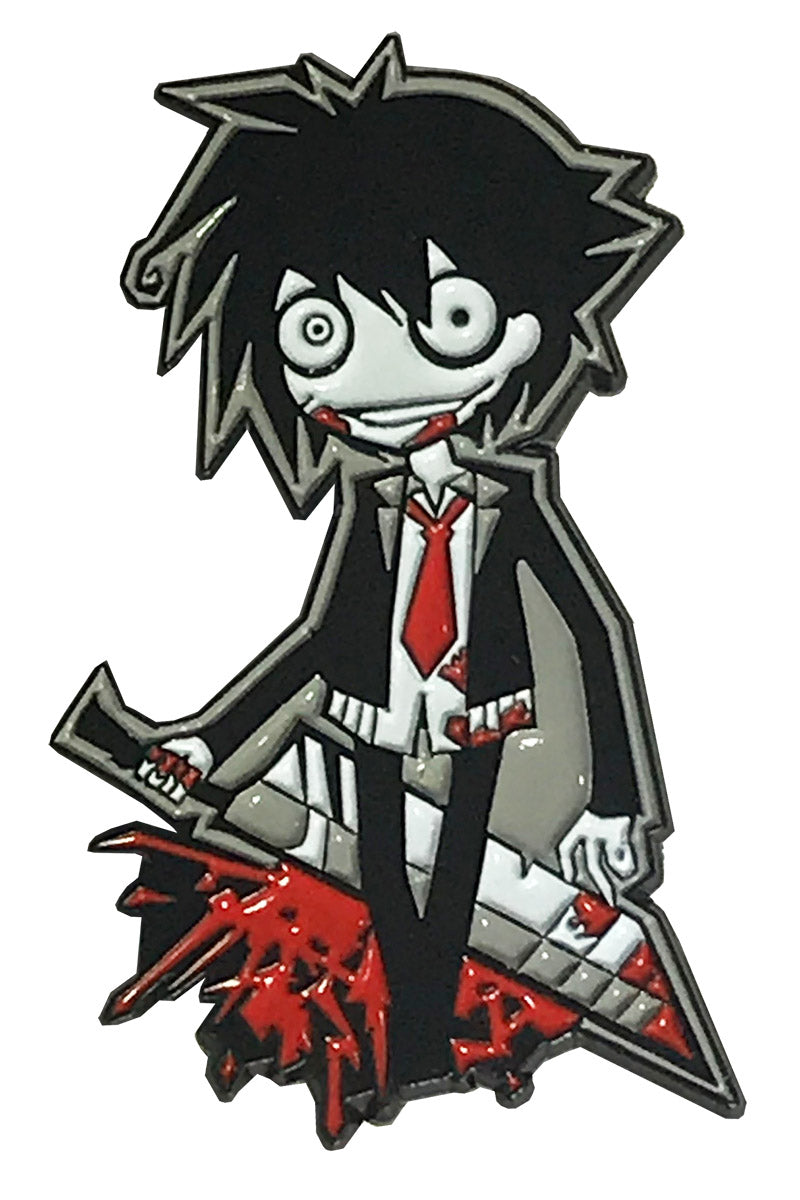 Murder Boy Enamel Pin

In-stock, ready to ship

Hassle-free returns

Owned and operated in the USA

30-day guarantee policy
Secure Checkout with:
Buy Now Pay Later with:
In stock, ready to ship

Inventory on the way
Evoke some Sweeney Todd vibes with this gory guy on yer sleeve! 
You haunt the alleyways of London, wielding your trusty knife like the demon barber of Fleet Street. With wide maniacal eyes, a blood-splattered suit, and blade bigger than his bony body, VampireFreaks' Murder Boy is dying to bring a bit of bloodshed to yer style! Pin him to your hoodie or vest for extra spooks n' scares!
Custom-Engraved Pin.
Made of Metal + Painted Enamel.
Durable and High-Quality.

Back Button

1.75" Tall. 

Artwork By VampireFreaks.
This pin is sponsored by Mrs. Lovett's Meat Pies. 
FREE US Shipping on orders over $100.
Ships out from our warehouse within 1-3 business days.
Shipping rates will be calculated on the checkout based on your location.
30-Day returns guarantee.
You have 30 days within receiving your order to send your item back for a refund, exchange or store credit.
(exceptions apply)
Click here to see full Returns and Exchanges information.