The Moon Tarot Incense Sticks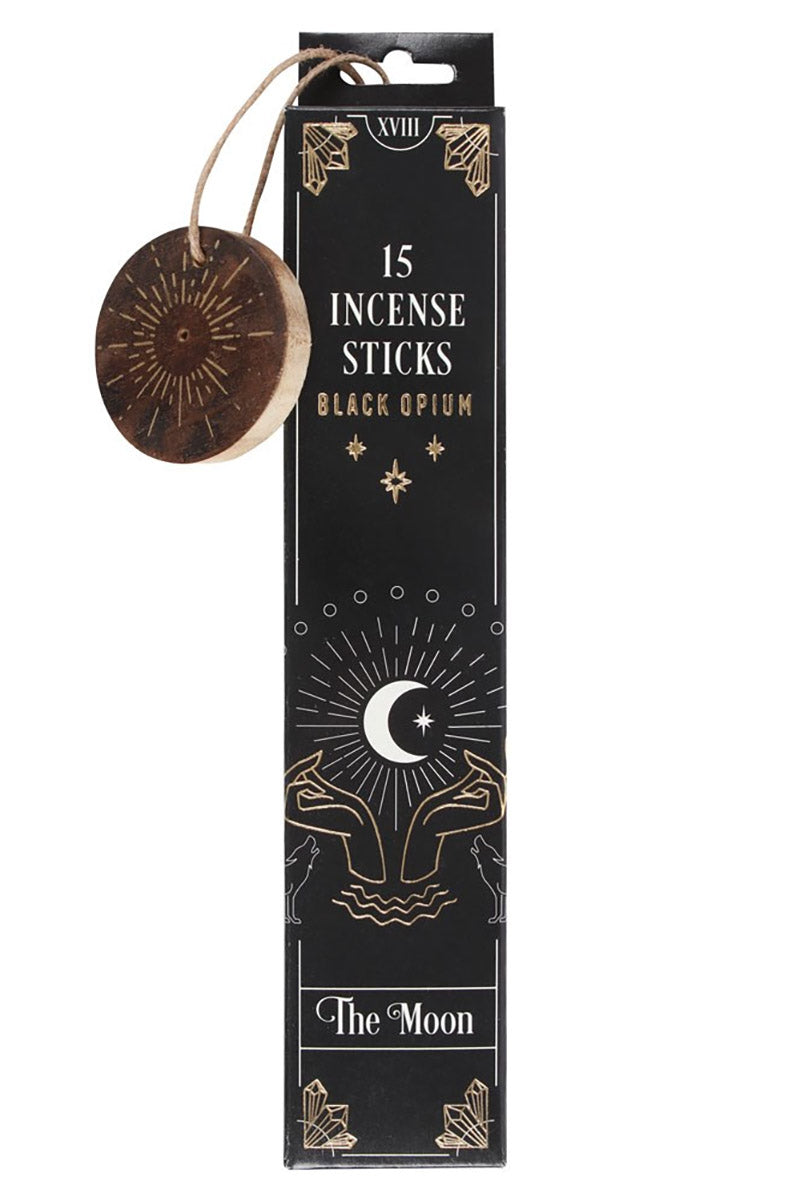 The Moon Tarot Incense Sticks

In-stock, ready to ship

Hassle-free returns

Owned and operated in the USA

30-day guarantee policy
Secure Checkout with:
Buy Now Pay Later with:
In stock, ready to ship

Inventory on the way
The incense burned on the altar shrine, summoning creatures of the dark with its infernal smoke. 

Tarot Incense Sticks.
Includes 15 Sticks.  
Black Opium Scented.
Each Stick Burns for 30 Min.
Includes Wooden Incense Holder.
Comes in a Gift Box.  
Made of Wood Powder, Fragrance, & Bamboo.
FREE US Shipping on orders over $100.
Ships out from our warehouse within 1-3 business days.
Shipping rates will be calculated on the checkout based on your location.
30-Day returns guarantee.
You have 30 days within receiving your order to send your item back for a refund, exchange or store credit.
(exceptions apply)
Click here to see full Returns and Exchanges information.