Satanic Circle Air Freshener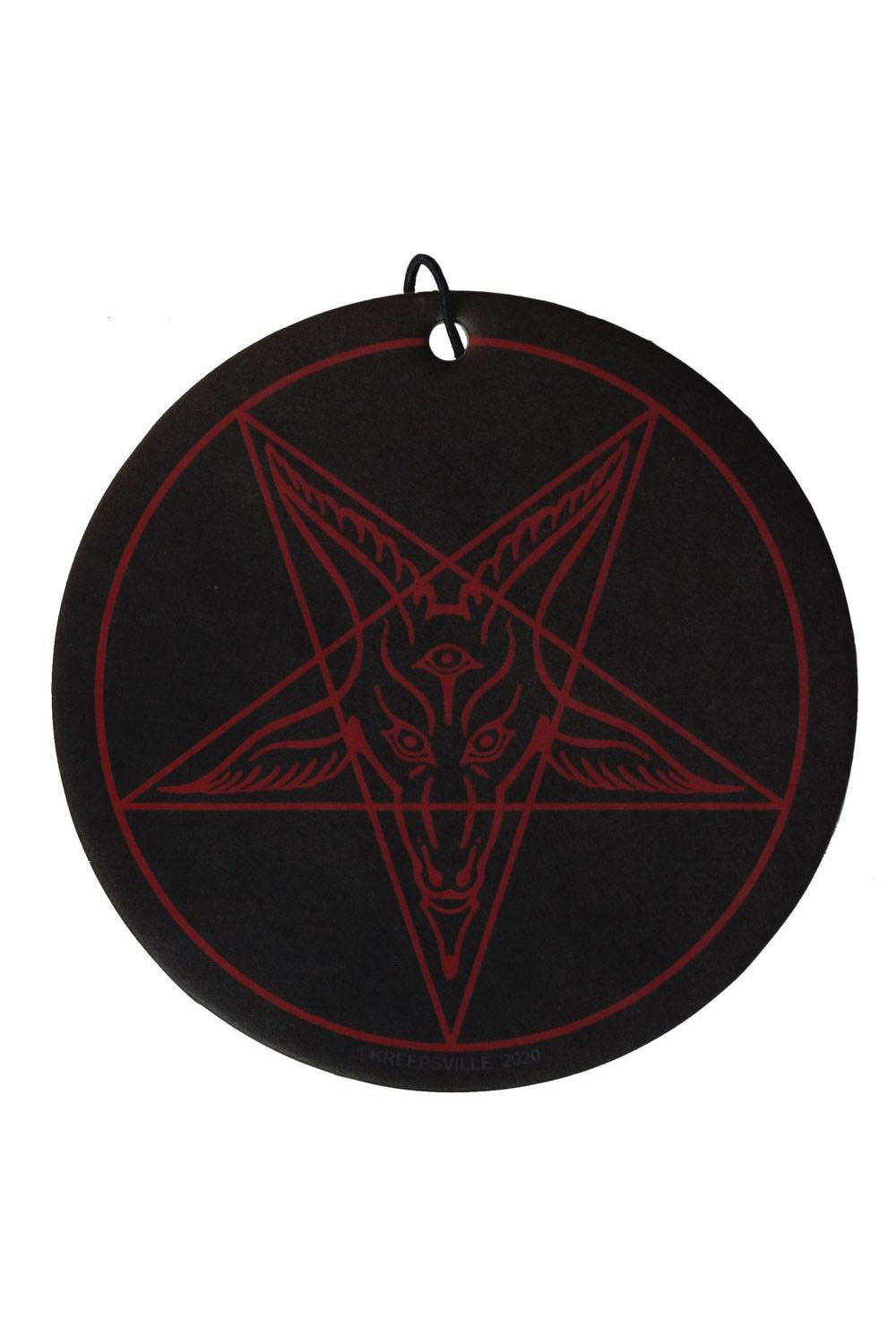 Satanic Circle Air Freshener

In-stock, ready to ship
Hassle-free returns
Owned and operated in the USA

30-day guarantee policy
In stock, ready to ship

Inventory on the way
Your creepy car never smelled so goddamn good! This occult air freshener is ready to bewitch your car with Baphomet! Red + black, this goth air freshener is shaped like a satanic circle and smells like sin-amon. Hell yeah! 

Goth Air Freshener. 

Black + Red.

Circle-Shaped. 

Features Baphomet. 

Smells Like Cinnamon! 

3.25" H x 3.25" W. 

By Kreepsville 666.
FREE US Shipping on orders over $100.
Ships out from our warehouse within 1-3 business days.
Shipping rates will be calculated on the checkout based on your location.
30-Day returns guarantee.
You have 30 days within receiving your order to send your item back for a refund, exchange or store credit.
(exceptions apply)
Click here to see full Returns and Exchanges information.