Sex: female
Age: 30
Location:
Missouri,
United States
Account Status: Free Account
Member Since: June 03, 2011
Logged In: Jun 14, 2019, 12:57am
Relationship Status: Swinger
Sexual Orientation: Bisexual
Occupation: Hairstylist
Profile
IF YOU ASK FOR MY SKYPE YOU WON'T GET IT. IF YOU CAN'T TALK TO ME ON VF UNTIL I FEEL COMFORTABLE GIVING AWAY MY SKYPE THEN YOU AREN'T WORTH MY TIME . ALSO DON'T JUST ADD ME IF YOU CAN'T EVEN STRIKE UP A CONVERSATION WITH ME! CAUSE YOU WILL BE DELETED. I am a young adventerous female. I have a wonderful husband and I am a polygamist female. I am happy in my relationship and thats all that matters. I am a full time mom. I enjoy watching animes as well as play video games. I have the spirit of the leopard in me. Everything I do screams CAT.. Though it would be really cool if I could change into a leopard. Also I love reading and one of my fav books is the anita blake series.. god how I wish I could be anita... Anyways that is a little about me if you got any questions do not be afraid to ask. I am the proud mother of two girls, with my husband, the oldest is named Morgan Maxine and was born November 23rd 2012 and the youngest who we named Astrid Gaige was born October 15th 2014. I love them very much and am so blessed to have them in my life along with their father. I have three older children from a previous relationship, that I cherish and miss more then anything in this world.
Likes
boobs, girls, irish gals and boys, video games, my husband Zachariah My forever in my heart friend, Damion.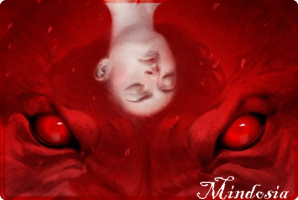 Dislikes
jerks, spiders, bugs, tequila, people who guage there ears to extremes is just yuck
Favorite Music
Alien Ant Farm, Good Charlotte, PATD!! theory of a deadman basshunter, black veil brides, nickleback,3 doors down, linkin park, evanescense and many more.. And believe it or not Jeffree Star!