Nekro_Nexxus
Sex: female
Age: 28
Location:
Worcester,
Massachusetts,
United States
Account Status: Premium Member
Member Since: January 06, 2014
Logged In: Invisible
Relationship Status: In a relationship
Occupation: Cook
VF's Very Own Superhero
Death
Best Fucking Friend Forever
Death
Going to bulid Fort Kickass with
Death
Engaging in Daria marathons with
Death
Profile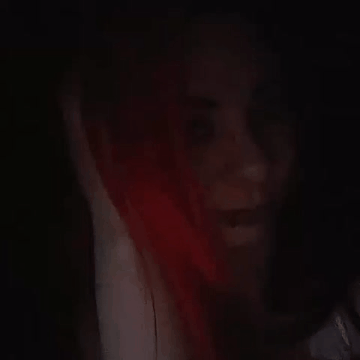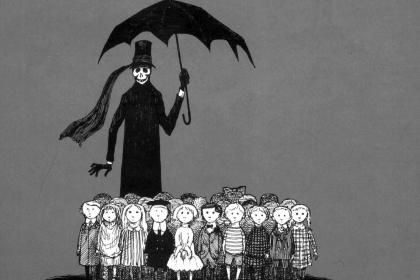 Shall we just dive into the personal disclaimer?
I joined this site to interact with other people in the alternative scenes and submerge myself in some fantastic music. Yes, I do have a boyfriend and no, I'm not interested in engaging in online sexual interactions. Just figured I'd get that information out first. I hate repeating myself.
Glad we got that out of the way.
Likes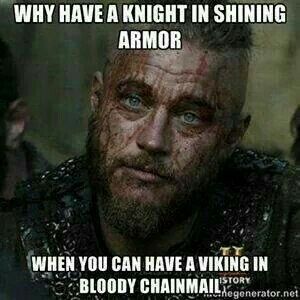 Horror Movies

Action RPGs

Reading

Hello Kitty

$10 Buckets Of Alcohol

Boots

Inappropriate Jokes

Ocean Documentaries

Neon Green

Tattoos

Musical Dramas

Concerts

Random Trivial Facts

Thunderstorms

Red Bull

Listening To Peoples Stories

Frolicking In The Snow

The Sound Of Rain

Roller Coasters

Skeleton Keys

Snuggling Up To My Sweetie

World History

Roses



Dislikes
Unbearable Heat/Humidity


Wet Socks


Hangovers


Having To Wake Up At 4:30 AM


Bugs/Insects And Other Various Sorts Of Creepy Crawlers


Spicy Food


Having Hot Water That Only Lasts For 7 Fucking Minutes


Romantic Comedies


Math


Awkward Moments


Blisters


People Who Chew Loudly


Being Late



Favorite Music
Absurd Minds, Abney Park, Acumen Nation, Aesthetic Perfection, Alice in Videoland, Alien Sex Fiend, Android Lust, Angelspit, Angelzoom, Apocalyptica, Apoptgyma Berzerk, ASP, Asphyxia, Assemblage 23, Aural Vampire, Avantasia, The Awakening, Ayria, Bauhaus, Bella Morte, The Birthday Massacre, Black Light Burns, Blaqk Audio, The Bloodhound Gang, Blue Stahli, Blutengel, Buck Tick, Celldweller, Christian Death, Clan of Xymox, Claire Voyant, Collide, Combichrist, Corvus Corax, Covenant, Cradle of Filth, Creature Feature, The Cruxshadows, The Cure, DADAROMA, Dawn of Ashes, De/Vision, Dead Kennedys, Deadstar Assembly, Deathboy, Deathstars, Diary of Dreams, Die Form, Die Krupps, DIGIFLESH, Digital Daggers, Digital Factory, Dir en Grey, Diva Destruction, Doomsday Refreshment Committee, Dope, Dope Stars Inc., The Dreaming, The Dreamside, Echo and the Bunnyman, Effcee, Ego Likeness, Einsturzende Neubauten, Eisbrecher, Emilie Autumn, Encephalon, Faith and the Muse, Faderhead, Fields of Nephilim, Fractured Fairytales, Frankenstein Drag Queens from Planet 13, Freakangel, Funker Vogt, Gackt, Gene Loves Jezebel, Genitorturers, God Module, Godhead, Gothminister, Grendel, Gunfire 76, Halestorm, Hanzel Und Gretyl, Hate in the Box, Helalyn Flowers, HIM, Hocico, I:Scintilla, Icon of Coil, Imperative Reaction, Incubite, Incubus, Infidel Inc., Inkubus Sukkubus, In Strict Confidence, Jesus on Extacy, Joy Division, kHz, Kidneythieves, Killing Joke, Killus, KMFDM, Lamb of God, L'Ame Immortelle, Lacrimas Profundere, The Last Dance, Latexxx Teens, Leandra, Leaves Eyes, London After Midnight, Lord of the Lost, Lords of Acid, Lovex, Ludovico Technique, Malice Mizer, Maniac Spider Trash, Megaherz, Merging Moon, Mindless Self Indulgence, Ministry, Misfits, Miss FD, Moonspell, Murderdolls, My Ruin, Necessary Response, Neuroticfish, Nightwish, Nine Inch Nails, Ninja Sex Party, ohGr, Nosferatu, One Eyed Doll, Oomph!, Orgy, Otep, Panzer AG, Paradise Lost, Paul Van Dyk, A Perfect Circle, Peter Murphy, Pitbull Daycare, Poisonblack, Porcelain and the Tramps, Powerman 5000, Psychostick, Psyclon Nine, Qntal, Ra, Ragdolls, Rammstein, The Rasmus, Rasputina, Razed in Black, Rob Zombie, Rosetta Stone, Rubicon, Samael, Scarling, Sexydeath, She Wants Revenge, Siouxsie and the Banshees, Skeletal Family, Skindred, Skinny Puppy, Skold, Slipknot, Sonik Foundry, Specimen, Spineshank, Stabbing Westward, Star Industry, Static X, Steel Panther, Stone Sour, Stromkern, Suicide Commando, Switchblade Symphony, Sysex, Tatical Sekt, Tapping The Vein, Third Realm, ThouShaltNot, Throbbing Gristle, Tre Lux, Type O Negative, Velvet Acid Christ, VNV Nation, Voltaire, Wednesday 13, Within Temptation, :Wumpscut:, Zeromancer, Zombie Girl, 3TEETH, 16 Volt, 45 Grave, The 69 Eyes