Sex: female
Age: 31
Location:
Dallas,
Texas,
United States
Account Status: Premium Member
Member Since: April 22, 2013
Logged In: Invisible
Relationship Status: Single and looking
Sexual Orientation: Undecided
Occupation: Pharmacy Technician
Profile
I'm Jenn.
My favorite word is FUCK and i cuss like sailor... I'm pretty complicated but I know what I want. I used to be a very social person but then anxiety happened.
Music is one of the things that calms me down and lyrics can usually express my feelings when I can't...
I'm one of the most caring and giving people you will ever meet & would do anything for anyone...I despise bullies...
I'm into serial killers and true crime.
Blood/gore/horror/creepy things...
Make-up obsessed.
I have 14 tattoos and 5 piercings..
My hair is always a different color.
Whatever you've heard about me is probably not true, so don't believe everything you hear
I love my niece as if she were my own child
I don't have many friends...I'm very crazy/loud...but only if you know me...I can be very quiet and to myself if I don't know you...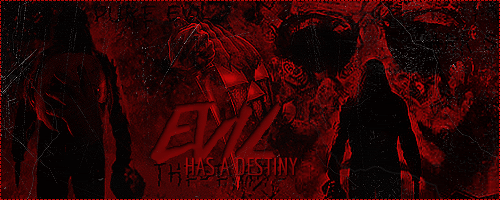 Dislikes
Assholes, douchebags, cheaters, liars, people who steal, drugs, drunk driving, arrogance, people who judge you before they actually KNOW you...I can go on and on, really...
Favorite Music
Rock, Alternative, Indie, Pop, Punk....I like a variety of music...My playlist is bi-polar.