Sex: male
Age: 41
Location:
Delaware,
Ohio,
United States
Account Status: Free Account
Member Since: January 08, 2008
Logged In: Jun 06, 2019, 10:52am
Relationship Status: Married
Sexual Orientation: Pansexual
Occupation: Founder of TempleUVUP, Vampirologist, & Pagan Theologian
Profile
I am JP Vanir the Ghetto Gothic Vampyrian Pagan and Proud. I am also The Geeky, ADHD, Vampyre, Rivethead, Traditional, Hippie Goth, Vegetarian, "Vampyrian" Graver", Pansexual Experimental Sound Artist AKA theUVUP. I am the Old school Gothic Vampyre & Proud Pagan PhreaK. I am the founder of
Vampyrian TempleUVUP Network
(since Dec. 18th 2003) and our
Vampire freaks CULT
. I have been in the gothic community since the first Outland (mid 90's) as well as the Vampire community since mid 2000 ~ I love the supernatural, Vampyres, Otherkin, Dark Spirituality, and Darkness ect. I am mostly active with my Vampyrian TempleUVUP, the vampire community, writing, going out, and helping others that have gone through the same crap as me. I am however in a few other sites and networks. I am also an Empath & Proud Phreak in Central, Ohio. I LOVE MUSIC, clubbing, and dancing...
All Vampyre Links:
All Vampyre Links
***PLEASE DO NOT ADD ME TO ANY ROLE PLAYING GAME I DO NOT LIKE THEM THANK YOU***
MY Gothic Industrial Sound Art
https://www.facebook.com/Rev.JP.Vanir
My sound art band on vampirefreaks:
Vampyrian-Trance
Vampyres don't just feed on Blood - They feed on life...
My youtube Channel
Morbid Obscurity, Peace, Love, Death, and Respect...
My email is: revjpvanir@gmail.com
Ohio Vampire Goth Alliance CULT
Industrial Gothic Vampyres CULT
The simple Definition of Vampyre is one who needs energy (LIFE FORCE) because our bodies do not have enough for our soul as we have a higher energy metabolism. We take it through the blood (some of the life force/soul or human energy is in the blood) or by the taking of it directly if we are strong enough. Most Vampyres are tired and drained when alone but are usually hyper and often have high anxiety; we feel extremely hyper and powerful when around large crowds
Vampyres should never eat animals but only eat humans...
Many modern day vampyres such as myself chose the different spelling to create a class of their own. As "vampyres" we are set apart from the fictional creatures and established as something quite separate. Vampyres are those which I've described many times before, the ones who need the energy of others to keep themselves both healthy and sane, but we are nothing like the vampires you'll read about in horror stories or fairy tales. In short, the changing from "i" to "y" merely separates modern day vampyres from fictional vampires so that there is finally some distinction.
How does one know if they are a Vampyre? I still and will always believe that Vampyres need energy from other sources because there body does not have enough for what we are. I also believe we are spiritually different than humans and that what we are is a spiritual condition. The simple Definition of Vampyre is one who needs energy (Life force) because our bodies don't have enough because of what we are (Spirit or Soul). We take it through the blood (some of the life force or human energy is in the blood) of be the taking of it directly. Most Vampyres are tired and drained when alone but are usually hyper, often have high anxiety, and feel high and extremely powerful when around large crowds...
https://twitter.com/Vampyrian
Vampyrian Network for real Vampires
https://www.facebook.com/in.Vampyrian.Trance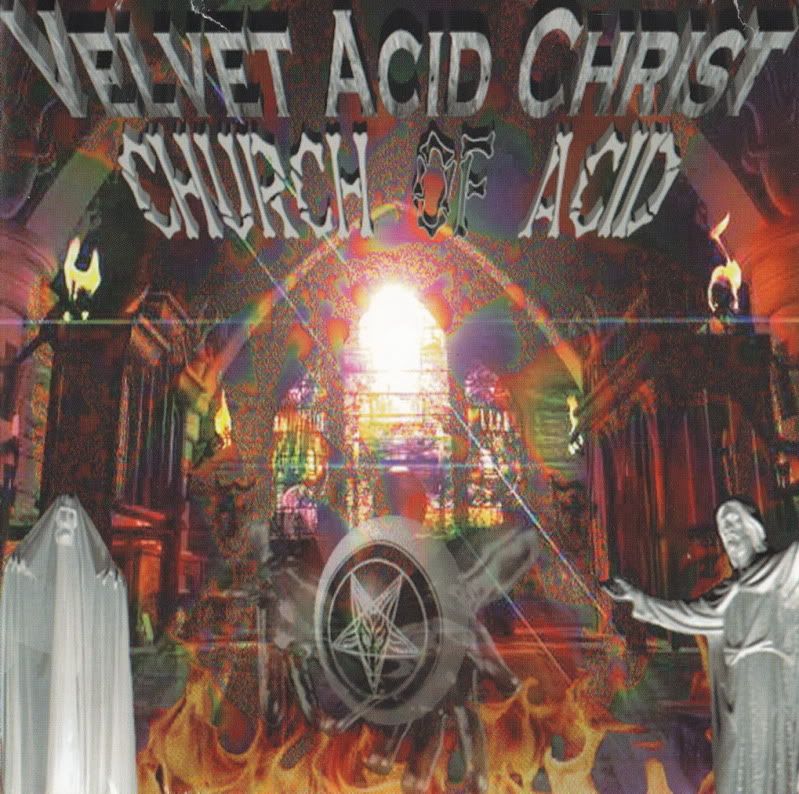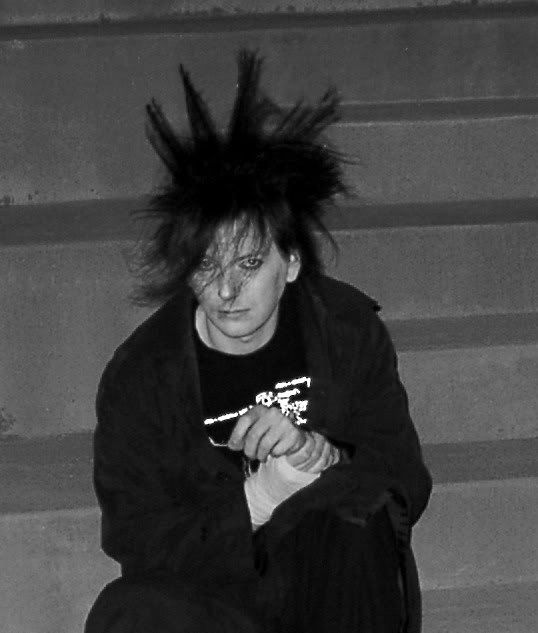 Morbid Obscurity, Peace, Love, Death, and Respect...
In case you don't know as much as you think you do about me one of my biggest pet peeves besides people telling me being goth is all about how you look (fashion) is people who mistake a work for the wrong meaning especially polyamory. Too many people mistake it for being all about having multiple sex partners but it actually means many LOVES not polysexica let me break it down for you: it come from Greek πολύ [poly], meaning "many" or "several", and Latin amor, "love"). OK I will be good now lol...
IT'S LIFE THAT I INGEST
LOOKING FOR DONORS, FRIENDS AND VAMPIRES TO ADORE...
LET ME DRINK YOUR ENERGY...
I am starving here in a dead land…
YIM: theUVUP
..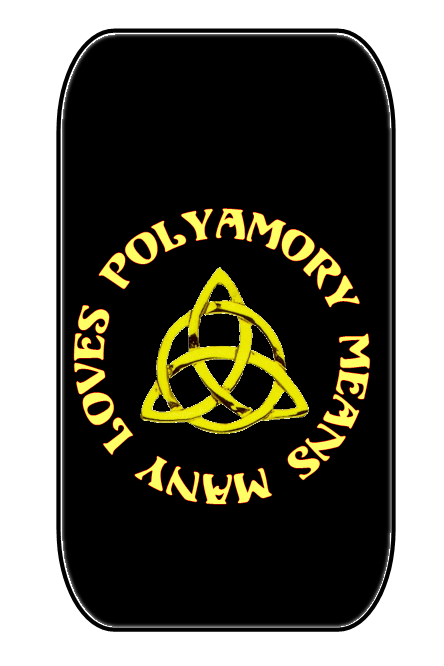 Get My Music
ALL my writings:
https://independent.academia.edu/RevJPVanir
VAMPYRE LINKS
My Idols are Layla (Lilith - Lilitu), Bryan Erickson of Velvet Acid Christ, Johan van Roy of Suicide Commando, Robert Smith of The Cure, & Candia of Inkubus Sukkubus. My fictitious Idols are The Phantom of the Opera, Hannibal Lecter, The Vampire Lestat, George From the TV show Blood Ties, and the original Eric of True Blood before Godrick as well as Sookie got a hold of him but there is some hope still but I preferred him before, Frank Murdoch & Roxanne "Roxy" from the movie "God bless America" ...
I hope to meet other real Vampyres, "safe" energy as well as blood donors, Pagans, Goths, & others interesting and like myself...
Likes
Animals, Nature, BLOOD, Demons, Vampyres, ADHD, Serial Killers, PAGANISM, Vampyrism, Dark Humor, Possession, Vampire Erotica, LAYLA - LILITH - LILITU, SEKHMET, INDUSTRIAL, GOTHIC, German EBM, Independent Graphics, SOUND, UNDERWORLD AWAKENING, & Media ART (Independent MUSIC & Media), BEAUTIFUL PALE SKIN, Hannibal Lecter, SERIAL KILLERS, INKUBUS SUKKUBUS, Robert Smith, Hoodies, Trent Rezner, THE HAMILTONS, QUEEN OF THE DAMNED, PHANTOM OF THE OPERA, DRACULA, PERCUSSION, LAYLA (MY DARK MOTHER), HECATE, FREYA, ANUBUS, SET, DEMON UNDER GLASS, Tim Burtin, Bela Lugosi, Edward Scissorhands, Edgar Allen Poe, Christopher Walken, Rocky Horror Picture Show, Interview With The Vampire, Nightmare Before Christmas, SADISM, SAMHAIN, Halloween, Eyeliner, Gothic Fashion, Synthesizers, Expressionism, SINGING, PERFORMING, George A. Romero, David Bowie, Christian Death, BELLA MORTE, Dead Can Dance, Musicals, Safety pins, Buttons, My Scottish German Heritage, Psychic Abilities, Energy, Hearses, UK, Christina Ricci, Sharp objects, Dancing, Norse Celtic Mythology, Cats, JOHNY DEPP, Prince, Necks, Breasts, Tantra, Empathic, Reincarnation, Theology, Lyrics, Lost Girl...

Favorite Books: Vampyrian Shadow book, Pagan and Earth-Centered Voices in Unitarian Universalism, books about: real Vampyres, paganism, theology, goths, animal rights, ect... Favorite Movies and Shows

My Favorite Movies and TV shows:

Vampire, Supernatural, Dark Humor, Slapstick, and Documentaries. But mostly really Dark Obscure Stuff...

Shotgun Wedding (2013) and God Bless America (2011) are what this fucked up nation has done to itself...

My favorite movies now are God Bless America (2011) and *The Matrix trilogy. I also likeAvatar, and Caprica* LIFE FORCE - THE HAMILTON'S – MARTIN - DAWN (more realistic vamp movies), THIRST (1979) (At least the Vampires let the humans have pleasure as they feed from them unlike humans as they torture there food; however I do disagree with forced awakening), How to be a Serial Killer! (Great funny ass shit), BLOOD TIES, THE DEATHS OF IAN STONE, PHANTOM OF THE OPERA, AVATAR, DRACULA, QUEEN OF THE DAMNED, ALL Hannibal Lecter & Serial killer MoviesTV Shows, Dylan Dog (Dead of Night), THE OMEGA MAN (I prefer the Vampires or at least the leader Spiritual Vampire to the humans who created the plague), DRACULA 2000, SUCK, The PERFECT CREATURE, VAMPYRES, ULTRAVIOLET, VAMPIRES, Cottage Country, Perfect Sisters (2014 => but they should have gotten away with it!) The UNDERWORLD MOVIES, Doctor Strange, The Usual Suspects, DEMON UNDER GLASS, LEGEND, EDWARD SCISSORHANDS, THE LOST BOYS, INTERVIEW THE VAMPIRE, CANADIAN BACON, ED WOOD FILMS, THE DARK HALF, Night of the Living Dead Films, POWDER, THE ADDAMS FAMILY, THE ADDICTION, THE ROCKY HORROR PICTURE SHOW, CORPSE BRIDE, NIGHTMARE BEFORE CHRISTMAS, VAMPIRE JOURNALS, V FOR VENDETTA, VAMPIRE INTERVIEWS, the ADDICTION, DOGMA, CLERKS (both), BILLY MADISON, WHITE ZOMBIE, SID and NANCY, ALMOST ANYTHING BY MICHEAL MOORE, 12 MONKEYS, EMBRACE OF THE VAMPIRE, THE JERK, SOUTH PARK THE MOVIE, PURPLE RAIN, ECT...

TELEVISION:

I DON'T LIKE MANY NEW SHOWS. I LIKED TRUE BLOOD, ANGEL, FOREVER KNIGHT, GATES, BLOOD TIES, American Horror Story, FRINGE, & the ADDAMS FAMILY. Only things new I like are Humans, LOST GIRL, Continuum, FROM DUSK TILL DAWN THE SERIES, HANNIBAL, Grimm, The Gifted, 12 Monkeys, Supernatural, Fargo, The Gifted, Humans, Legacies, and Vikings...


Dislikes
The mainstream and normal Sheeple...
Favorite Music
My 3 favorite bands are Velvet Acid Christ, Blutengel (before monument), Inkubus Sukkubus even though they are completely different...
My favorite singers are: Andrew Eldritch, Robert Smith, and Candia Ridley...
MY other FAVORITE MUSIC:
DARK TRANCE! - EBM - INDUSTRIAL - GOTH - DARK ELECTRONIC - TRANCE - GOTH INDUSTRIAL - DRUMMING - PERCUSSION - DARK DANCE...
Doing Mass support for Velver Acid Christ:
Velvet Acid Christ Official Site

Velvet Acid Christ Official Facebook Page

Official VAC facebook group

MY other FAVORITE BANDS ARE: UNTER NULL, THE CURE, SKINNY PUPPY, SISTERS OF MERCY, Youth Code, PROJECT PITCHFORK, NORMORIA, SEVERE ILLUSION, ALIEN SEX FIEND, VDevil, 6th Circle, and SUICIDE COMMANDO. After that I also like: WUMPSCUT, Throbbing Gristle, SISTERS OF MERCY, Android Lust, WOLFSHEIM, Nine Inch Nails, DEAD CAN DANCE, Dance or Die. BELLA MORTE, CHRISTIAN DEATH, THEATRES DES VAMPIRES, SAMHAIN, FLESH FIELD, DAS ICH, DAVID BOWIE, MISFTS, Suixie & The Banshees, PRINCE, LONDON AFTER MIDNIGHT, ECT...