Sex: male
Age: 28
Location:
Brasilia - Df,
Brazil
Account Status: Free Account
Member Since: October 15, 2005
Logged In: May 24, 2015, 12:52am
Relationship Status: Single
Sexual Orientation: Straight
Profile
ask me,
The Dante's Inferno Test has banished you to the Sixth Level of Hell - The City of Dis!
Here is how you matched up against all the levels:
Take the Dante Inferno Hell Test
SUICIDE by Insane Delirium high music, the dirty walls, Books spread for the soil. Opened drawers, old papers, The night are there, here inside solitude... I am lying, the face without espression, in the center of this small room, music continues, cigarettes in the soil, Here inside sadness, it are calm there... No witness, as I wanted, Only the smoke who dance in air, the suffered soul, the empty mind, Here inside tears, is moonlight there... The blood candy, viscous and red, Drains to devagar and alliviates to my suffering, torn Pages, pieces of mirror, Here inside music, is the wind there... Wounded pulse, solitude and agony, the life leaving for this deep cut, Suffering, empty life, are the life There, here inside the Death...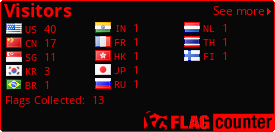 Likes
music, cats, sufficiently mysterious things, night, moon, things, the death, piercings, nature, cigarretes, drink,
Dislikes
falseness, the life, the lack of study of a thing before criticizes it, discrimination, and too much other stuffs
Favorite Music
type o negative theatres of tragedy shaaman within temptation my chemical romance diary of dreams placebo HIM marilyn manson, blutengel, deathstars, dopestars, the cure, suicide commando, the cruxshadows, sister of mercy, nine inch nails, the prodigy, hypocrisy, fear factory, creadle of filth, css, vnv nation, saliva,