Profile
Hello, I'm becca...I can be shy and I can be outgoing. I have my moments. I'm always looking for new friends and I'm really good at talking and listening. I have a good sence of humor and I love to have a good time. I'm selfconcious but I don't always show it. I can be moody and I can be mellow. I have my hyper moments too. I love life most of the time, I come for an interesting home life and I'm looking to be free someday. But I'll always remember where I came from. I live in a small town in virginia now and am not exactly in love with the idea. Ask at your own risk...peacee love and chaos B*
Sex: last time i checked female
Age: 20 years
Location: near Dvegas & Lunchbagg, Va
Orientation: proud Bi
Status: fallin for him
Occupation: Nurses Aide

Member Since: OH!four - twoOH!OH!nine
This user is currently Amazingly happy
Account Status:0
Rating Points: Too many to count
Rated by: Hopefully You! Plz!!!!

*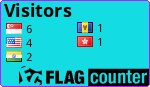 Likes
OKay! Now what I like? my aunt dot(RIP), My uncle mike (RIP), My granma, music, art, drawing, reading, hanging with my closest friends, parties, Parot Bay White Coconut Rum!, Cruises!, raves, writing, photography, txtin, shoes, hair, makeup, the beach, the outdoors, biking, kayaking, canoeing, white water rafting, splunking, swimming, paintball, helping others, teaching, GLBT Pride, being tan, tats, and piercing(i have 7 soon to be more), Star wars, LOTR, anything dorky, sno cones, ice, veggie burgers, cheese, being silly, victoria secret, mini golf, running, colored pencils and pastels, jello, gummie candy, rave bracelets, NEW JERSEY(HOME-STATE), NYC, DISNEY WORLD, traveling, outside-space, ppl who have wide eyes, sunglasses, fireworks, zebra print, pita, tai food, india food, italian food, CHOCOLATE, CUDDLING WITH SOMEONE I'M CLOSE TO, SNUGGLES BEFORE I FALL ASLEEP, KISSING IN THE RAIN, LIGHTNING, RAIN, MOWING THE LAWN, MY IPOD, HOUSE.MD... OLD MOVIES, MUSICALS, BEING LOVED, kinky sex, girls with odd hair color/cuts, tats, and piercings, RENT, turn ons::: leggs, eyes, teeth/mouth, and calves... UMMM....ANYTHING ELSE JUST ASK!* =D
Dislikes
people who lie to make life better for themselves! my mom! people who are too fake to know themselves! People who say they will never hurt you but do anyways! stupid people:: those people who have nothing better to do than be stupid! um people who hate others for no reason. posers!!! people who judge others without knowing them... anyone who can't be themselves... GWB! Fighting, it's not cool! Ppl who are all talk not game! Being so drunk you don't remember what happened!
Favorite Music
Too many to list, but music inspires me so much, it can explain my thoughts in words I normally have trouble finding. It is truly a gift that I could not live without. I like a lot of everything it is all so amazing.