A BehindTheScenes sneak of my shoot with Peter Diablow!
Feb 10, 2016, 05:52pm
Erthana
Wow, what a week! I could swear I had a week off... but nooo. Life of a university student means no rest for the wicked!
Luckily I also had some great things planned.. I had two shoots this week
</p> And I'd like to give a little Behind the Scenes peak for all you freaks! <3
So I just finished my dinner at 11:15pm, basically because today was awesome! Today I shot with Peter Diablow. You may have heard of him, as he's been around for a while, as a photographer and as a former Cyberia-visitor. He's the mastermind behind Darkminded Angels.
I had never worked with him before, so I'll be honest and say I started the day a little nervous. I always am a little nervous when meeting new people, I get all "ooh what if we don't click, what if that person thinks I'm annoying, what if that person's annoying?". Since I've mostly worked with familiar face and good friend Ork de Rooij the past... year, I'm not so much used to new photographers anymore hehe. So, there I went, leaving the house at 11:15pm with only my base make up (foundation) on and comfy clothes.
I arrived at Amsterdam Central Station at 13:07. Yeah, that was quite a ride, first a bus and then a train for about 1,5h. No worries, being aformentioned university student, I was prepared: I made statistics homework. Yeah. Sad huh? I was on my way to pick out clothing from a pretty badass latex fashion store, and I was calculating correlations and stuff. Oh well, moving on!
I met up with Peter and actually, from the first few seconds I knew we'd be ok. If you don't wanna read all the way until my "review" of him: he's cool, relaxed & respectful!
We walked (in the pouring rain) to DeMask Amsterdam. I've been to the store before, to admire all the beautiful garments they have there (and I bought a beautiful red leather whip there last year
), but this time I could get a whole lot closer to all that gorgeous stuff: we were there to pick something for our shoot! We browsed and browsed and got some styling and sizing help from the sweet lady working there, and came up with a few kick ass outfits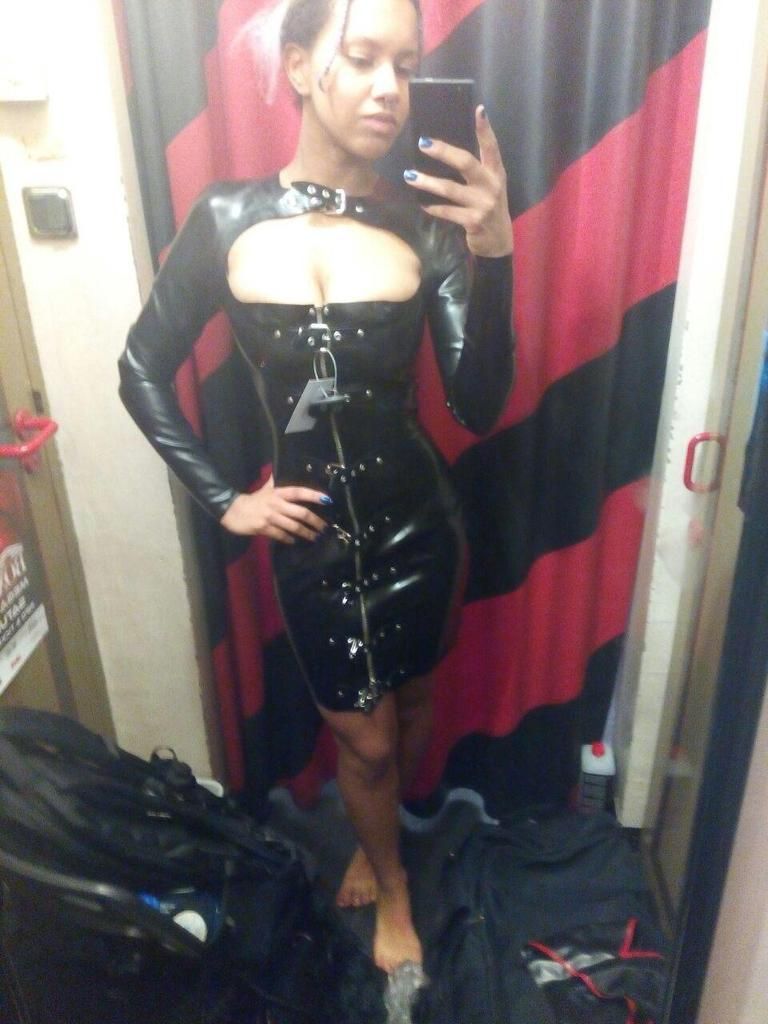 </a>"
This was me this afternoon, naked face and latex
Well, fast forward, we went to Peter's and I got ready, and long story short; we did some cool things! I had also bought new coloured lenses, white with a sweet little kitty face, and though I was doubtful at first, they matched perfectly with the sets I wore them with! This day was all writing notes, crawling on the floor, on a relaxing chair, kissing a basted statue, caressing a skull, licking my paw/hand and some freaky eyes! It was frigging fun, so much that we went on until 7:30pm. Then it was time to chat some more (we chatted alot during the shoot haha), pack my stuff and clean my face and to go home. And here I am, still excited from a great day with awesome outfits and a fun shoot. Scroll down for some behind the scene pics!
About Peter: he's a really nice guy, he's very respectful, leaves you all the rest you need to get changed and made up, gives feedback and asks you when you're out on the street if you mind wether he smokes. I'm really glad I finally got to meet and work with this guy, and hope to do so again!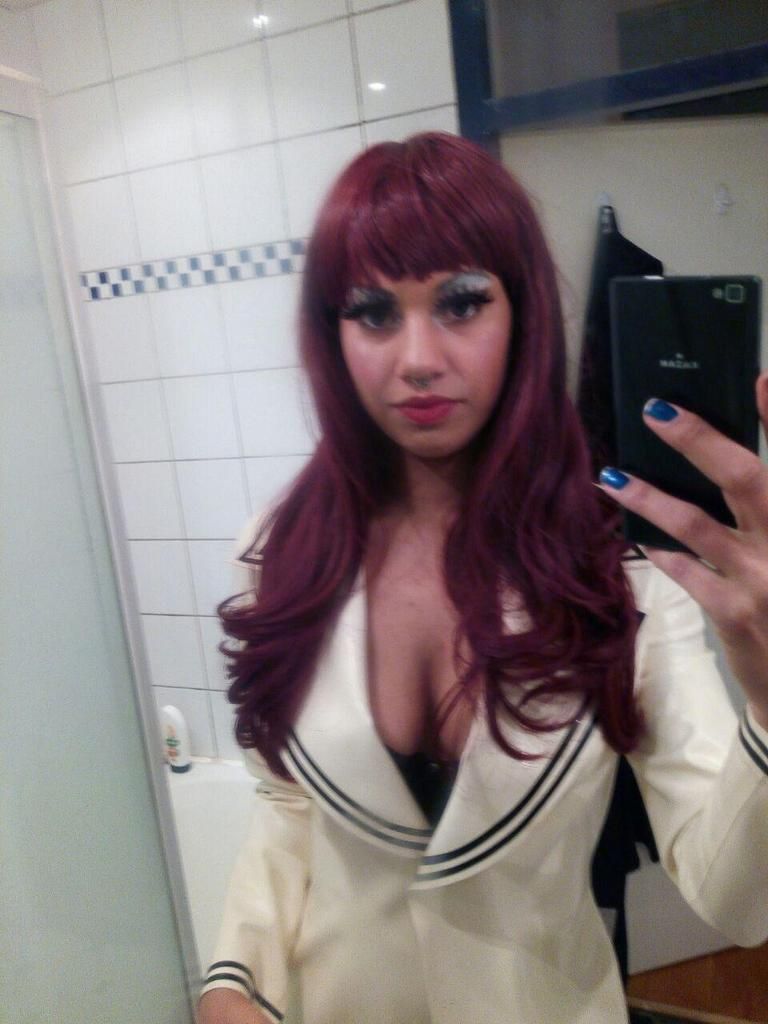 </a>
This was for our original idea: a cute but sexy secretary look. And boy, I was a baaaad secretary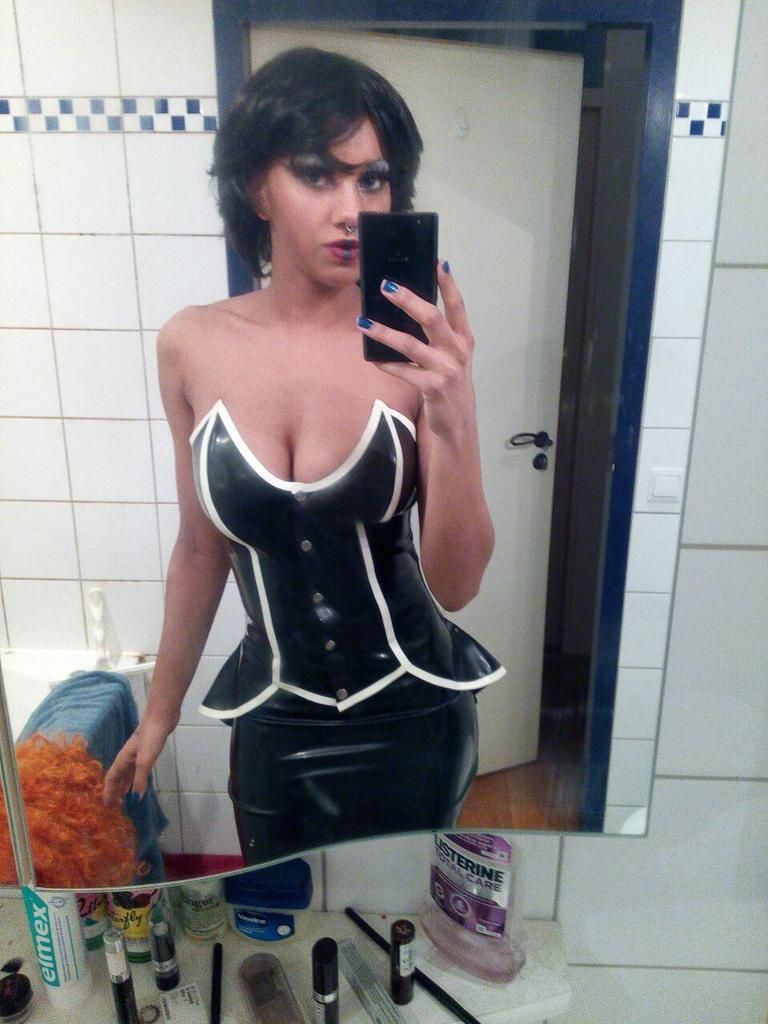 This one was getting a little darker already. The photo doesn't really do it justice, but the top looked awesome and wig was a good match! I also had different wig with me... and really couldn't resist trying it on. The result? Insta-drag! We didn't shoot this look
:P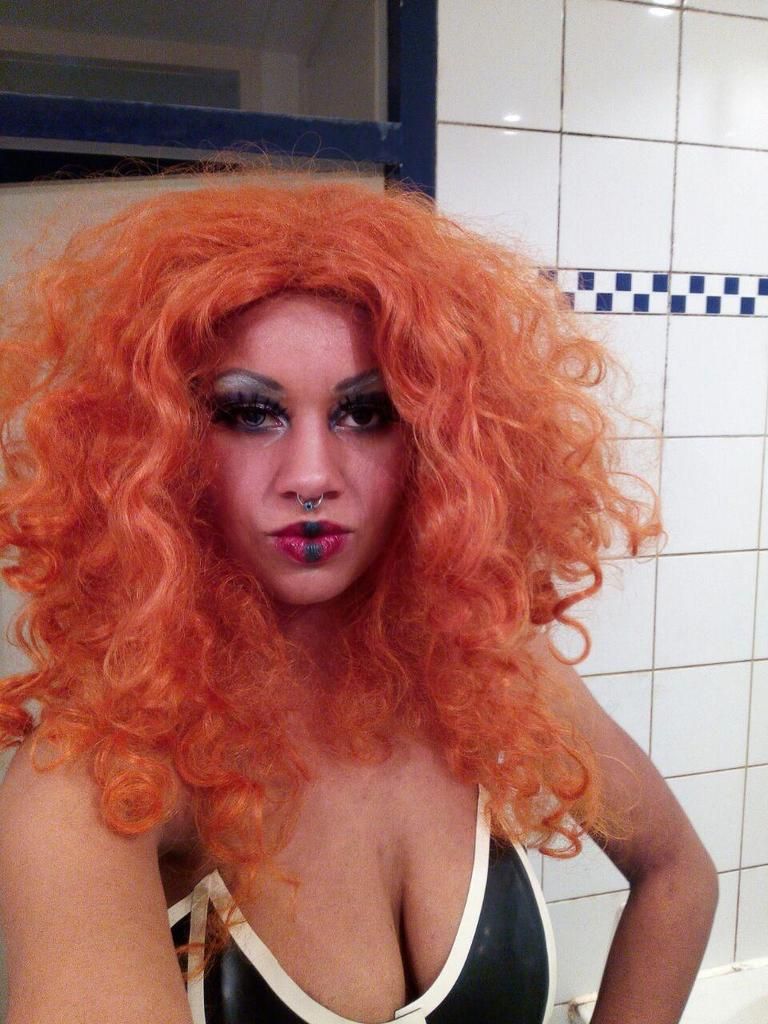 After that we got real dark, real goth and OH MY GOD I LOVED IT! I felt so awesomely sexy and seductive and dark and ahh, everything
This must be my favourite look <3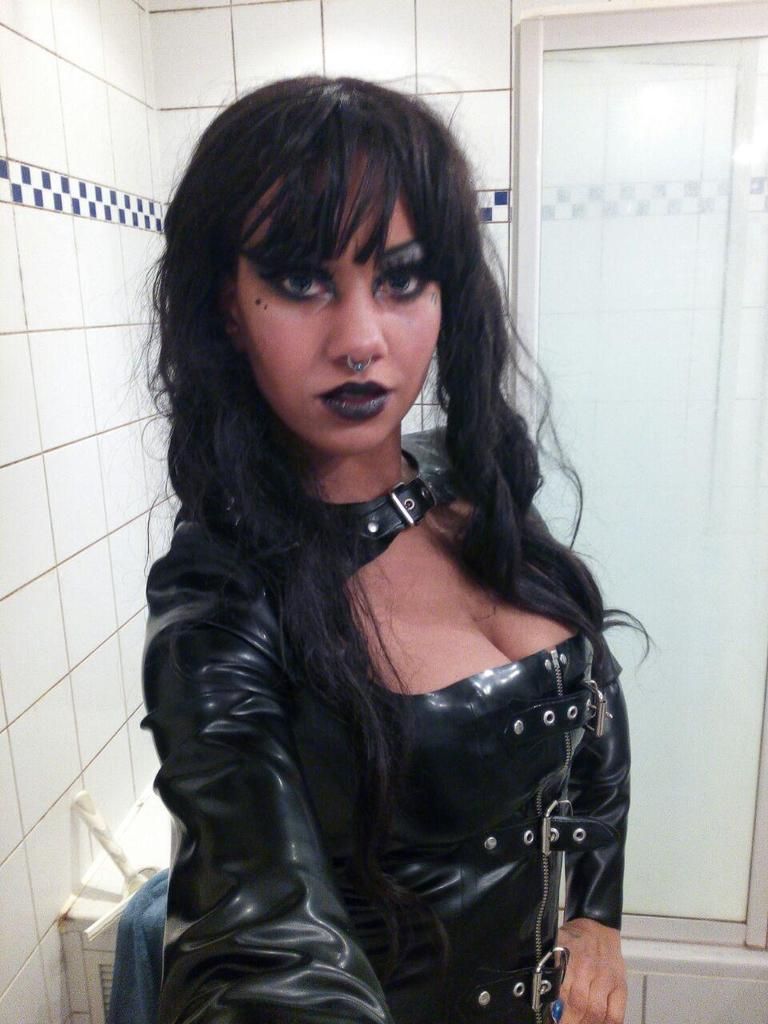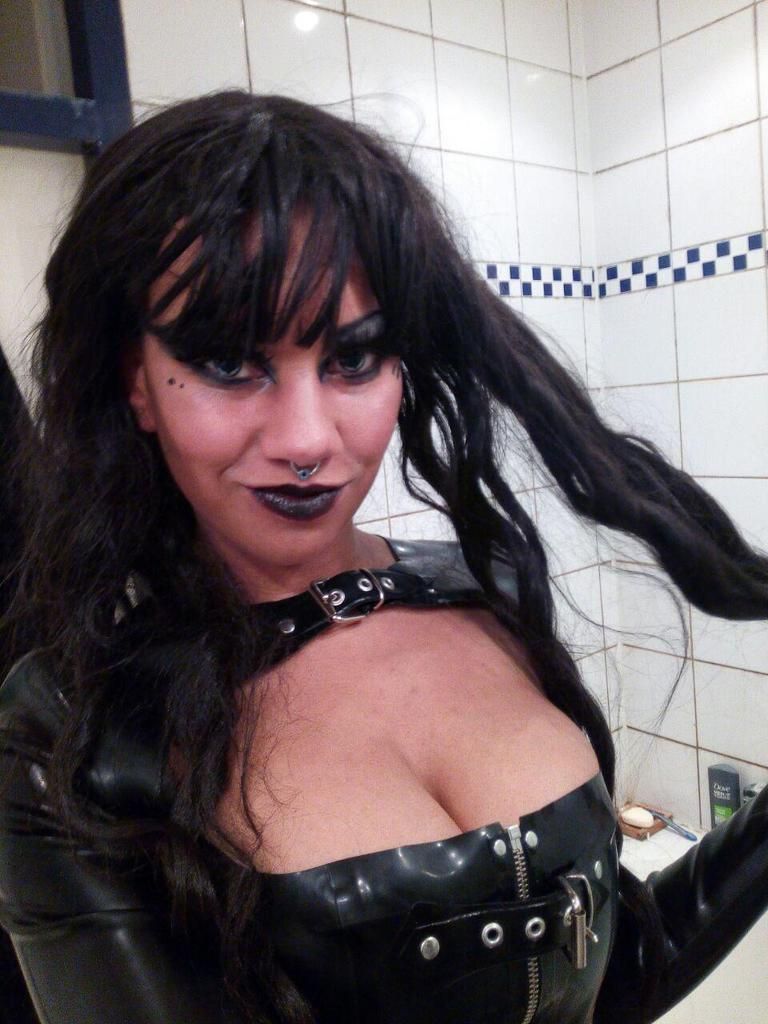 So, what do you think lovelies?
Follow me on Tsu, Instagram and FB for more frequent updates/sneakpeaks/random stuff
https://instagram.com/erthana/
Block / Report user:
Click The Following Button to Block this user and prevent them from contacting you:
To report this content to the VF Admins, submit your complaint below:
Submit Report: