Profile
***Hey everyone.
Thanks for taking time to visit my profile and such. All comments and rates shall be returned when I have the time ofcourse. I'am not too big on writing much but there are some things you can learn about me here if you want. Also while you are here you can visit my personal site or add me on myspace the URL for that is also on my personal site which the link to that is below. I hope to add more to this profile in the future so check back with me again.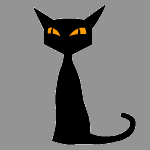 Likes
Photography, long walks, graveyards, interesting people, fashion, reading, my kitty, thunderstorms, the color black, tarot card reading, watching movies that have meaning, boyfriends that don't suck, being independent, relaxing.

Dislikes
Too many to list.

Favorite Music
Metal, industrial, old stuff.