The_Nightmare_Before_Christmas



The_Nightmare_Before_Christmas


Welcome To
The Nightmare Before Christmas!
We Are Currently The Largest
Tim Burton/TNBC Related Cult Here
On VampireFreaks With Over
20,000 Members And Still Growing!

The Cult It Based On
If You Haven't Guessed
The Nightmare Before Christmas
But It's Much More Than That!
Be Sure To Check Out All The
Contest, Games And
Advice/Discussion Threads Also!


Don't Forget We Do Go By All The Rules Here On VampireFreaks,
So Make Sure You Read The Rules
Which Can Be Found Under
The Navigation Bar
To Your Right!







Useful links


There are none!
<embed src="http://6.cn/p/DLNcJtYJleTeAXoS4Bpe1Q.swf" width="487" height="390" wmode="window" type="application/x-shockwave-flash" />




Cult Rules

All VF rules apply.
Show respect to all members and staff of this cult.
Please restrain from making posts related to your pictures / rating points.
Do not advertise any other websites in this cult.
NO SPAM THREADS, do not create counting / bump / count-down / test or any other spam threads.
All Topics Should be posted in their respective forums.
Do not apply rules from other cults here. (example: the intro thread is NOT mandatory in this cult)
Most of these rules are void however in the random subforums. Where only VF rules apply. Have fun!
PRESS PLAY AND PAUSE THIS VIDEO ALLOWING IT TO LOAD
Banners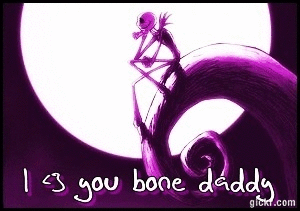 You Can Also Add Our Top Cults Banner To Your Profile!!
Staff



<embed src="http://assets.myflashfetish.com/swf/mp3/mp-sk.swf?myid=84885098&path=2011/08/20" wmode="transparent" flashvars="mycolor=fafafa&mycolor2=7a14b5&mycolor3=FFFFFF&autoplay=false&rand=0&f=4&vol=100&pat=1&grad=false" width="400" height="180" name="myflashfetish" type="application/x-shockwave-flash" pluginspage="http://www.macromedia.com/go/getflashplayer" style="visibility:visible;width:400px;height:180px;" />