Welcome to STARWARS_
The largest and most active Star Wars cult in the VF galaxy! This is the perfect place to go if you're a life-long fan who saw A New Hope in theaters or just a young Padawan searching for more teachings! With the friendliest staff possible and super active members, what's not to love? Don't try to just pass this off as your "everyday" fan cult. This cult tries new and innovative ideas to bring the best out in the cult and provide it's amazing and dedicated members the stuff they deserve! What we offer: Here you can discuss to your heart's content about anything Star Wars related, and even things that aren't! We have many different subforums for things like games, contests, discussions, and more! We do our best to keep you up to date on all the newest happenings in the Star Wars galaxy in our "Star Wars News" subforum. We have a points system, where you can earn credits to earn prizes such as customized banners, icons, and layouts. The point system is optional for all members. Upon joining, please be sure to read the rules, and post in the introduction thread. May the Force be with you!
1. The
introduction thread
is optional, but we do love it when you post there first! That way we can get to know you and welcome you!
2. Don't double post, unless a thread has not had a post for more than a day.
3. Don't spam.
4. Before posting a new thread, make sure that there is not an existing one for that topic.
5. Only post Star Wars related things in the Star Wars section.
6. Always let the Wookiee win.
7. You are not superior to anyone just because you know more about Star Wars. We provide a friendly environment for new and old fans alike.
8. Do not post threads advertising other cults or local events.
9. Obviously, follow the
VF Terms of Service
.
10. Failure to comply with these rules
will
get your ass kicked to the outer rim and back. ;)
Q: How do I invite?
A: The invite button is on the navigation bar on the right.

Q: Can I post a thread?
A: Of course! You absolutely do not need to ask before you post. Although please check if there is an existing thread before you post or it will be deleted.

Q: How do I post pictures?
A: Go to http://photobucket.com and upload your picture. If the picture is large, please be sure to resize it.

Q: Where are the banners?
A: On the navigation on top there is a link that says "banners". Click that and pick your favorite!

Q: How do I put a banner on my profile or signature?
A: Copy all of the text under whatever banner you want to use and then paste it anywhere you want! (Profile, signature, etc.)

If you have any questions, please do not hesitate to contact the owner,
KornsLittleDevil
Copy and paste the link anywhere to support the cult!
Banners are bigger than they appear. Click for full size.


By: ZombieStomp-


<a href="/cult/STARWARS_" target="_blank"><img src="http://i56.tinypic.com/2iav91c.gif" border="0" /></a>


By: ZombieStomp-


<a href="/cult/STARWARS_" target="_blank"><img src="http://i54.tinypic.com/2md5mhy.gif" border="0" /></a>


By: Morrissey


<a href="/cult/STARWARS_" target="_blank"><img src="http://i51.tinypic.com/29xalu0.jpg" border="0" /></a>


By: Morrissey


<a href="/cult/STARWARS_" target="_blank"><img src="http://i56.tinypic.com/1zx8vwk.jpg" border="0" /></a>


By: Morrissey


<a href="/cult/STARWARS_" target="_blank"><img src="http://i51.tinypic.com/2hicdfp.jpg" border="0" /></a>


By: Morrissey


<a href="/cult/STARWARS_" target="_blank"><img src="http://i51.tinypic.com/2cgej9x.jpg" border="0" /></a>


By: Morrissey


<a href="/cult/STARWARS_" target="_blank"><img src="http://i56.tinypic.com/30c96cy.jpg" border="0" /></a>


By: Morrissey


<a href="/cult/STARWARS_" target="_blank"><img src="http://i44.tinypic.com/ogi0li.jpg" border="0" /></a>


By: Morrissey


<a href="http://i39.tinypic.com/20rpnx1.gif" target="_blank"><img src="http://i39.tinypic.com/20rpnx1.gif" width="220px" border="0" />



By: Morrissey


<a href="/cult/STARWARS_" target="_blank"><img src="http://img7.imageshack.us/img7/2163/untitcxled2.gif" border="0" /></a>


By: Morrissey


<a href="/cult/STARWARS_" target="_blank"><img src="http://img7.imageshack.us/img7/8748/maceu.gif" border="0" /></a>


By: Morrissey


<a href="/cult/STARWARS_" target="_blank"><img src="http://img7.imageshack.us/img7/9308/shaak.gif" width="220px" border="0" /></a>


By: Morrissey


<a href="/cult/STARWARS_" target="_blank"><img src="http://img19.imageshack.us/img19/5919/wookie.gif" border="0" /></a>


By: Morrissey


<a href="/cult/STARWARS_" target="_blank"><img src="http://img19.imageshack.us/img19/5879/yoda.gif" border="0" /></a>


By: Morrissey


<a href="/cult/STARWARS_" target="_blank"><img src="http://img19.imageshack.us/img19/527/yodachewe.gif" border="0" /></a>


By: Morrissey


<a href="/cult/STARWARS_" target="_blank"><img src="http://img19.imageshack.us/img19/900/warfair.gif" border="0" /></a>


By: Morrissey


<a href="/cult/STARWARS_" target="_blank"><img src="http://img9.imageshack.us/img9/9223/vant.gif" border="0" /></a>


By: Morrissey


<a href="/cult/STARWARS_" target="_blank"><img src="http://img7.imageshack.us/img7/6964/thedarkcometh.gif" border="0" /></a>


By: Morrissey


<a href="/cult/STARWARS_" target="_blank"><img src="http://img7.imageshack.us/img7/7890/swdarth.gif" border="0" /></a>


By: Morrissey


<a href="/cult/STARWARS_" target="_blank"><img src="http://img7.imageshack.us/img7/3386/lovevyd.gif" border="0" /></a>


By: Morrissey


<a href="/cult/STARWARS_" target="_blank"><img src="http://img7.imageshack.us/img7/8764/order66.gif" border="0" /></a>


By: Morrissey


<a href="/cult/STARWARS_" target="_blank"><img src="http://img7.imageshack.us/img7/5184/pwnedc.gif" border="0" /></a>


By: Morrissey


<a href="/cult/STARWARS_" target="_blank"><img src="http://img7.imageshack.us/img7/4434/firecopycopy.gif" border="0" /></a>


By: Morrissey


<a href="/cult/STARWARS_" target="_blank"><img src="http://img26.imageshack.us/img26/3252/boysf.gif" border="0" /></a>


By: Morrissey


<a href="/cult/STARWARS_" target="_blank"><img src="http://i43.tinypic.com/2lsisd1.jpg" border="0" /></a>


By: Morrissey


<a href="/cult/STARWARS_" target="_blank"><img src="http://i44.tinypic.com/2zf5nc2.jpg" border="0" /></a>


By: Morrissey


<a href="/cult/STARWARS_" target="_blank"><img src="http://i428.photobucket.com/albums/qq6/apocalypsemoonx/Star%20Wars/ep3droids.gif" border="0" /></a>


By: Morrissey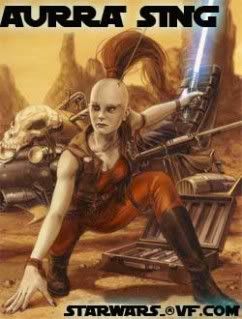 <a href="/cult/STARWARS_" target="_blank"><img src="http://i428.photobucket.com/albums/qq6/apocalypsemoonx/Star%20Wars/250px-AurraSing_egtf.jpg" border="0" /></a>




<a href="/cult/STARWARS_" target="_blank"><img src="http://i428.photobucket.com/albums/qq6/apocalypsemoonx/Star%20Wars/30bcun4.gif" border="0" /></a>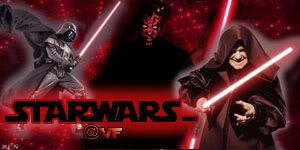 <a href="/cult/STARWARS_" target="_blank"><img src="http://i428.photobucket.com/albums/qq6/apocalypsemoonx/VF%20Cults/1vtjo.jpg" border="0" /></a>




<a href="/cult/STARWARS_" target="_blank"><img src="http://i43.tinypic.com/mt5v2o.jpg" border="0" /></a>
Featured Star Wars Character
HK-47
Creator: Revan

Class: Assassin/protocol droid

Height: 1.8 meters

Gender: Masculine programming

Plating color: Rusty red

Armament : Integrated modular weapon mounts