QuicksilverCrusade
WELCOME TO THE
A year after the release of their third consecutive top 10 Billboard single "Immortal", The Cruxshadows are showing once again why they are a force to be reckoned with

, and an international leader in dark electronic music. Their new single "Quicksilver" is a hard hitting, dance floor dominating track with thought provoking lyrical depth, compelling melodies, and a chorus that will stay with you long after the music ends. The Cruxshadows bring their signature blending of punchy guitar, counterpoint violins, and synthesizer based textures together with words that tie the music to your world.

The single represents a herculean effort on the part of the band to continue to release new and meaningful music in the wake of setbacks that have occurred for them behind the scenes in 2009. The song is about taking control of your life in the face of adversity, and seems to echo sentiments that are clearly close to their hearts. As always with The Cruxshadows music the lyrics are not only personal, but colorful, heroic, and insightful. The verses are steeped in strong historical and almost academic references that add depth and emphasis to the subject matter. Lead singer, Rogue, uses elements of Alchemy, literature, and myth to weave a metaphor for self determination and personal triumph that seems to empower the listener with every word.

Our mission is simple-to push Quicksilver, Rogue's best work to date, as far as it can possibly go, and maybe further than that. We require only one thing from you- an infinite love for The Cruxshadows and everything they stand for.We will eventually be a simple fan group. But for now, we focus on the success of this single. All fairies are welcome, and indeed VIPs in the group. Street team or not, I encourage you to join the Quicksilver Cruxsade!

Live. Love. Be. Believe.
Guidelines!
[finally...]
Step 1. Join. =] That's always a requirement.
Step 2. PROMOTE! That means both the Cruxshadows AND the Cruxsade!
Step 3. Post. Talk. Chat. Whatever. Talk about anything you want.
Step 4. Keep it respective of everyone - that includes The Cruxshadows and their music. You may state your opinion as it is allowed and encouraged, but keep it respectful.
Step 5. CLICK the TOP CULTS, please. You don't have to, this is merely a guideline, but we'd like to be featured one of these days...you can help by doing that.
Step 6. DON'T. FORGET. THE. MISSION. We've done very well so far, as the fairies helped them to get a high number on the Billboard, hopefully we'll keep that number.
Step 7. Don't give up. Live. Love. Be. Believe.
Fairies & Staff.
V.I.P. Fairies get Admin staff position. Unless you're the owner or in the Cruxshadows. ;)

Rissa - the Owner

The Cruxshadows - Co-owners

Deanna Dead - Root

Angie - Root

Perseph - Admin

Raven - Admin

Ray - Admin
Thursday, July 15, 2010
Hello everyone.
I have a lot to post.
It was the best of times, it was the worst of times.- Charles Dickens
I have good news and bad news. Things have been all over the map, and we as a band have had a few bad breaks and face a difficult road ahead. Externally we are near the height of our career. We are coming off our tying our highest charting single ever with Quicksilver, and have just started our own record label with Wishfire Records. Behind the scenes things have been wonderful, and terrible. We have made the transitions necessary to make the future very bright, but at the same time are putting out fires left and right. There has been a significant amount of stress generated by our fortunes as of late, but depending on how you look at things our lives are in peril, or better than ever:-) Those two things do happen together sometimes. Life has a strange duality in everything when you think about it.
Before I get into the meat of things, I just wanted to say that I just had a birthday. It was one of the better ones. Being born on July 4th (Independence day) means that people usually have something else to do. But my friends, my family, and my fans made it really nice for me.
Thanks:-)
We have relocated.
In April of this year we moved from Tallahassee Florida to Jacksonville Florida. The two cities are about 200 miles apart, but Jacksonville is a much bigger city (13th largest in the US by population, 1st in the contiguous US in terms of size ). It is located on the Atlantic coast of Florida, and centered around the St Johns River (Like the Nile, it is one of only a handful of rivers in the northern hemisphere which flows north). Its beautiful here; beaches, wetlands, the River etc. Additionally, its nice to be in a city with a skyline, although we will definitely miss Tallahassee. (But not the heat. It is still very hot here, but with the ocean it averages about three degrees less than Tallahassee during the summer. yay!)
Jessica and I have moved into an amazing house built in 1904 in one of the historic districts; we really love it. Its gorgeous. Just the kind of place We have always wanted.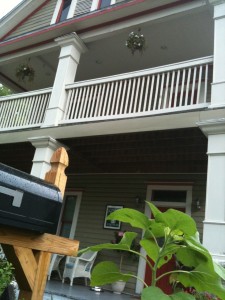 The neighborhood has made us feel very welcome. Some of the other band members now live a block over from us, and the studio is very close to everyone. Speaking of which, the new studio has finally been finished, and I believe that the move will provide an exceptional situation for us in the future. The band is very happy in the new studio, and it is far better set up than anything we have had in the past. Here, take a peek:-) The next album will be from here.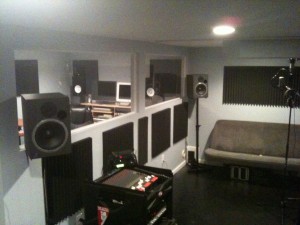 2010, so far has been, well, hmm...
Most of our fans are aware that Cruxshadows was robbed in the beginning of the year. We have tried to keep from overreacting, but the reality is that the theft took us to the brink, and even now the future seems uncertain and difficult. They got all of our tour earnings, and we still have debts that we have been unable to cover, and equipment that still needs to be replaced or paid for. Many of you have helped us out, and your support is greatly appreciated. We are thankful that we have such a loyal and supportive fan base. Without you I am not sure how we would have kept going.
But there are additional difficulties that have served to compound things. Without going into the details too much, Cruxshadows has been tied up in a legal dispute, with some of our former business partners that has had a fairly negative impact on our ability to tour, release music, and sustain ourselves financially. It's frustrating, for me in particular. I have put so much blood, sweat, and tears into CXS, so much of myself. To others my art is just dollar signs. I have tried to make all the right choices, but in the end it seems all of those cliches about the music industry are more or less true. It sucks, but we are confident that the law is on our side, and we will do whatever is necessary to protect our rights.
So all that combined with the theft and then the move, have made things very difficult for us this year. Apparently when it rains it pours.
But we are still here, and we are not giving up. We will hang in there and find a way to connect the dots. When the going gets tough, you know the rest:-)
The future belongs to the brave.
Changes.
Yes, you guessed it, we have been shuffling and regrouping, again. While the core of the band has stayed firmly in place, weathering our relocation and a slew of other difficulties, we did lose guitar player Cassie Luger, as well as dancer Stephanie Griffith. I can't help but wonder if the robbery was kind of a wake up call. Stephanie had only signed on temporarily to fill in as a dancer when we found ourselves in a pinch. She wants to go into law; you can't argue with that. We were still sorry to see both of them leave us, but they each cited their desire to return to school. We wish them the very best.
Much success to you both.
But without any further delay, I bet you were wondering who those new faces on the masthead were.
Our new Guitar player will be Mike Perez. Mike is an excellent guitarist who came to us from Miami. We met him in Tallahassee before we moved, and we decided to make him a part of the band. He's a genuinely good guy, and I have to say that he has jumped right in with both feet. He has made himself a real part of the team, and we are looking forward to playing shows with him this month. His comfort and mastery over the instrument make him a joy to work with, and his laid back demeanor is a nice addition to the bands social dynamic.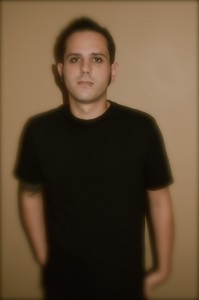 We have also added dancer Jenne Vermes. Jenne (pronounced kind of like "Jenny") is an award winning dancer and dance-instructor whose wide range of talents made her a must have choice for CXS. She plays half a dozen (or more) instruments, but she really shines as a dancer. Jenne is a no nonsense personality who gets things done. Her dance skills make her one of the most technically gifted dancers we have ever had. She has demonstrated a real skill for learning and executing new choreography with ease. We believe she will be something special on the left side of the stage:-)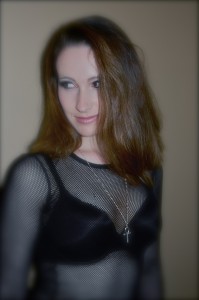 I ask that all of our fans give these new band members a warm welcome and all of their support. It is reallly difficult to just jump into someone elses shoes, and it requires real desire and courage. It is through their efforts we are able to stay the course and continue making music and playing live shows.
On the Road Again;
Today we leave for New York. Soon we will catch our flight to Germany and begin a fairly short tour (one month) that will be highlighted by our first appearance at the Amphi-Festival in Cologne (K'ln) and a city festival in Rostock called the Hanse Sail Festival. Beyond that we will be playing a select few shows in Austria and Germany. These will be the only shows in Europe scheduled for this year. We want to ask our fans to please come out and support our concerts, and to bring a friend or two (or ten:-) ) if you can.
OK- We understand that many of you are used to Cruxshadows coming very close to your home city. We know that the economy is less than healthy at this point. We understand that the World Cup ate up everyone's money! But it is important for the future of CXS that we get a really good crowd at these shows. If you can't make it, please help us by spreading the word about the upcoming dates via your blog, facebook, myspace, twitter, and vampirefreaks if you can.
For those of you who don't live in Europe, I'm sorry but we are unsure as to the status of our next US tour. We will be going on the road in America, but we want to have a new album before we commit to a long tour. An album of course takes time, but with the studio completed we are looking forward to getting things done quickly. We will be playing DragonCon which happens September 3rd through the 6th in Atlanta GA, and we will be returning to the Gothic Cruise which departs September 25th from Miami FL. Tickets for both events are still available from their respective web sites.
A Call to Arms
So we are off again to conquer the world, and to spread our music across the globe. We are off to hopefully make a difference to someone somewhere. We are prepared for all the difficulties that may lie ahead, but we can't really do it without you.
We need our fans more than ever. We need people who love the band and our music to make some noise. I know there is no new release yet (We're working on it). I know the economy is down. I know it can be hard to believe in, or get excited about, anything these days. But if everyone could help us spread the word; text someone, email somebody, twitter your friends, or even link to our quicksilver video, well, it would make a difference. Ask the DJ at the club to play Cruxshadows, and if he doesn't, ask again. Better yet, ask them to play the quicksilver single. Get people to watch the video, your mom, dad, neighbor, coworker, classmate, or favorite complete stranger. It all helps.
In the coming months we will make some of our older CDs available through Wishfire Records. The remastered recordings will give many of our early works the sound that they deserve. Look for the Wishfire Records name. When a CXS disc is labeled Wishfire Records, it means that most of the money actually makes it to Cruxshadows.
Thank you everyone. I look forward to seeing you on the road (or on the sea) soon.
Live Love Be Believe-
Rogue
______________________________
Monday, January 11, 2010

Major Setbacks.
I am sure that some of you have noticed the "radio silence" emanating from all things cruxshadows (the website, Facebook, myspace, twitter etc) the past few days. There is unfortunately, a good reason for it. This past Wednesday the band flew back into the United States, into JFK airport in New York City. Up until that point things had moved much smoother than we had anticipated, and after a very long tour in Europe spanning three months, we were happy to be back in the US.
I'm not sure the US was so happy to see us.
Shortly after leaving the airport we stopped to get some food. We parked more or less in front of the restaurant entrance, on a busy intersection in Brooklyn to grab some sushi. We locked the doors and everyone hurried inside. In the ten to fifteen minutes that we were gone, we found that the locks to our doors were removed leaving behind large empty holes. Everything of value, more or less, was taken. My computer, Jessica's computer, Jen's computer, Zack's computer, Cassie's computer, Justin's computer, & the stage computer were all taken ;Six macs and one IBM laptop PC. They stole our earnings from the tour, some of our audio equipment, our back up drives, Jessica's jewelry (including her silver Cruxshadows trifix), much of our data including contact information and personal information, countless iPods, and just about anything else we had. A few of us lost complete bags with so many things of value inside I don't know where to begin. We spent the next few hours dealing with the police. The speed and expertise involved lead them to believe it was not a coincidental theft, but rather an act in which we were targeted. The persons responsible for this knew precisely what they were doing.
The impact that this has is currently incalculable, but given the difficult economic times we are all facing, we are not sure exactly how we will recover from all this.
But we will.
Like the theme of so many of our songs, we refuse to go down without a fight. So now we are focusing our efforts on getting through this situation and rebuilding, and preventing this from ever happening again. This may however, put some serious dampers on our plans for 2010 and quickly completing our new album. But truly I have conceded nothing on that front either.
It will just be harder to do.
Aside from that, I think it bares stating that although we have been in very low spirits, we are in all likelihood very fortunate. We are all of us alive and safe, an outcome less certain given a number of other scenarios that might have occurred.
Keep us in your thoughts. We have some serious difficulties looming ahead. And if you live in the New York City area and hear anything about a bunch of macbooks and macbook-pros turning up under suspicious circumstances, well, feel free to let us know.
I will post again soon, but we have a lot of work to do to keep ourselves afloat.
I guess we are underdogs, again:-)
Live Love Be Believe
Rogue
-------
ADDENDUM: It has come to my attention that there are a number of individuals trying to raise money to help the Cruxshadows after the recent theft of our stuff. Mostly we have seen websites linked to paypal, soliciting donations. The truth is that while we could really use some help, we cannot in good conscience allow our fans to donate to any of these sites without warning them. None of these individuals collecting money have coordinated any of their efforts with us, and there is no guarantee that any of this money is coming to Cruxshadows. I know that most of the people who are doing this are honest and well meaning, but it just creates a situation where the odd opportunist could take advantage of not only the band and our misfortune, but also our fans.
We may do some kind of a fund-raiser of our own soon, maybe even sell some kind of a limited edition item. I don't know right now, but I am certain we can come up with something that makes sense. Until then, we ask that our supporters refrain from collecting money on our behalf. Please don't give money to any group that claims to be collecting money for us at this time.
Thank you all for your support. I just don't want anyone getting taken advantage of because of us.
Live Love Be Believe
Rogue
______________________________
Tuesday, December 08, 2009
Hello everyone,
On tour right now. Today we play a show in Nurnberg, Germany. So far the tour has gone well, we had a particularly enjoyable show in London a few days ago. Eight shows in a row before our first day off, but we are still going (despite a few injuries).
I wanted to make a quick announcement to let everyone know that the Quicksilver video is completed and up. I am honestly really excited about it. Special thanks to Director Marc Shahboz and his team who went way above and beyond. We have the video viewable via youtube and our website presently. I think it turned out really well and we invite you to make a comment. You can see it by clicking here for youtube or here for our website.
Hopefully we will see all of our fans from Europe at one of our shows. I am looking forward to returning to Austria again... I am particularly excited to be going back to Rome, Italy. We are usually not touring at Christmas, and while we are a bit sad to not be home for the holidays, we have made plans to spend Christmas in the Alps. I am really looking forward to that.
Anyway... Please check out the Quicksilver video and be sure to leave a comment. Lastly, we would like to ask our fans to help us out by writing a review of Quicksilver on Amazon.com (or amazon,de, uk.co, or whatever amazon site is most applicable) and on the iTunes store. Another thing that really helps is when our fans publish playlists in iTunes. Playlists that include both Quicksilver and other popular songs by artists whose fans might like us help create higher visibility online. Its fun, free, and it actually helps.
Don't forget Christmas is on its way. Quicksilver makes a great Christmas present for a fan (or future fan). Has anyone in the USA seen our advert in Wizard Magazine? As we are in Europe and it is on stands now, we would love to see it if anyone feels like scanning it and emailing it to us. Also keep in mind we will be returning to the Gothic cruise in fall 2010. We will co-headline the event with Covenant. Might make a cool Christmas present... just saying, its never too early to plan.
Wishing everyone a super amazing December (bbbrrrrrrr....).
Happy Holidays!!!
Live Love Be Believe
Rogue
posted by Rogue @ 4:27 AM
______________________________
Wednesday, November 18, 2009
Hello everyone-
I have a lot of news to post, and I am happy to say most of it is really good:-) Most of it is about Quicksilver...
First of all, I am incredibly happy to inform you that we have just learned that the Quicksilver soundscans that went uncounted well over a month ago were finally accepted and processed by soundscan. As a result of getting credit for these sales, Quicksilver has re-entered the charts and landed this week at the #1 position on the Billboard Dance Singles Sales Chart in the USA, and the #2 position on the Billboard Hot Singles Sales Chart also in the USA!!! It has really happened, it seemed unlikely... or even impossible. But it has happened and its in the record books!!! It just goes to show that even when things seem hopeless, you have to keep on fighting, and believe, and sometimes things will happen! Charting this high is a significant feat, and one that is almost never accomplished by independent artists in the music world. We want to thank all of our fans that went out and got this CD, all of those who supported us at Dragoncon, and all of you who downloaded it from iTunes and the like. We also want to thank MVD, our distributor, for hanging in there and not conceding this one away.
Because the CD was released by our own label, Wishfire Records, it is a kind of double victory. It shows that the band is still setting records and making waves, and it shows that our little label can do the job and make things happen. Honestly, I feel like dancing I am so happy... ooops, I just did a little jig thingy around the table.... This makes Quicksilver tied with Birthday for our highest charting single, which held the same chart positions in 2007. Quicksilver even knocked Lady Gaga down to the number 2 position on the dance charts (I know, only for a week... but still, we are independents and it was cool when we did that with Beyonce and Madonna too).
Like Birthday and Immortal, we are preparing a music video for Quicksilver. We finished shooting it last month and expect the video to be completed in late November. The video was organized and overseen by Marc Shahboz who also directed the Immortal video. We will have more information on the video credits when it is released, but we are very excited about some of the visual elements that are being used. I think that the Quicksilver video will turn out nicely. Here is a still or two from the video:
We have taken an aggressive marketing position in regards to the song Quicksilver (well the whole single, the "B-sides" are pretty "A-side" if you want my opinion) and are supporting it with some real advertising (and touring). You can look for our full page color advertisement in Wizard Magazine on stands in the next week or two! If you don't know what Wizard is, its a magazine geared towards comics, as well as role playing, video games, anime etc. Wizard is the owner of a convention some of you might have heard of called Comicon. We are thinking our ad will stand out:-) We are hoping to rally more of our fans to pick up copies of Quicksilver for the holidays, and thought a few ads in a magazine with a 200,000 or so circulation might be just what the doctor ordered. What could make a better Christmas gift than a copy of Quicksilver??? I can't think of anything. really. Blank. Quicksilver is all that comes to mind. You will be helping the band out and giving a friend or family member music that they will undoubtedly love;-) Quicksilver is available in tons of stores like Best Buy, Newbury Comics, Hot Topic, Amazon.com, CDuniverse, iTunes, Zune, JandR, Projekt Mailorder, Storming the Base, and many others. Please pick up a copy. Think of it as an investment in our next album. What are you waiting for???
Check out the Quicksilver info page we have put together at www.cruxshadows.org/Quicksilver.html which includes a streaming version of the disc so you can listen to the whole thing before you buy. The video will be posted there when it becomes available as well.
Some of you may have also noticed that the Website is completely different. Jen and I took on the task of redesigning our new website. It was a pain in the A#$! But I think it looks great, loads faster, and you don't have to listen to the music player unless you want to. We set it up so as to keep information about the band centralized and our social networking... well, networked. It is modular and really groups everything Cruxshadows together. We are really happy with the new site, and while I am SURE there are a few bugs floating around... I think it is far streamlined and infinitely more manageable both for us and our fans. Let us know what you think. You can still access the site currently at www.cruxshadows.com. As we stated in previous posts, there are some legal issues regarding the domain, and you may be better off with www.cruxshadows.orgor www.livelovebebelieve.com. We are still working on getting ownership to our domain name, and we aren't about to give up on that front either. But its good to have a backup domain or two (or maybe six). (More on that in another blog).
The band has picked up some some support from the entertainment industry. Daisy Rock guitar, which Cruxshadows have used for the last few years for our crunchy 'smash you in the mouth' guitar sound, has decided to Sponsor us. Specifically they are supporting our guitarist Cassandra. Look for Cassie to be playing a shiny new Custom instrument from Daisy Rock. Congratulations Cassie! Additionally, Lip Service has contacted Cassie about writing a weekly tour diary on their website! Don't miss it. You can keep up with Cruxshadows on the second leg of our European Quicksilver tour through the eyes of Cassie on the Lip Service website.
And the Immortal video is now playing on monitors in Journeys Stores all across the country (USA). Give them a little feedback and let them know you love the immortal video and The Cruxshadows:-)
We are currently in Mainz ramping up for our tour in Europe. This time we will be playing shows in Germany, The UK, The Netherlands, Italy, and Switzerland. We are very excited because Ayria, one of our favorite bands, will be opening for us on most of our European dates. Our fans in America are very familiar, but our fans in Europe may not know them(her) very well yet. Yet is the operative word:-) Jen Parkin of Ayria is a great performer and a close friend of Cruxshadows. We are really excited to have her on tour with us, and we hope that our fans will come out and support both bands on the Quicksilver Tour.
We have also set up a DJ pooling service for Cruxshadows music. What we have accomplished is a list of DJs who have access to our newer material that is greater than at any point in the past. We urge you if you are a Club DJ, radio or internet DJ, or an event promoter to please email us and start playing CXS. Quicksilver is a great dance track, and has a fantastic dance remix that will fill the floor if you spin it three or four times. To our fans we ask that you request Quicksilver from your local club DJ. If they say they don't have it then you can point them here. You can find out more about our DJ pool at www.cruxshadows.com/DJs.html
There was a lot of unwanted excitement on the trip over here. Van trouble, computer problems, equipment damaged, and just basically stressful situations upon stressful situations, but I feel really good about things right now... the tour is heading in the right direction. I am really excited about our charting on Billboard and getting the number one spot again. Its empowering. We hope that this will help to drum up some excitement for Quicksilver with our fans, and for the tour. We will be on the road through Thanksgiving, Christmas, and New Years, and go back home and begin work on the new full length afterwards. If all goes according to plan, we will let you know the title in the not too distant future:-)
Tweet, blog, facebook, myspace- Whatever you do, do it please... we need you to get out there and spread a few mentions about Quicksilver. Somehow those words "Taking back my love, taking back my pride, taking back my dreams, and my life" seem to make a lot of sense to me right now. I think we can make some things happen together.
Here's to never giving up.
My best to you all-
Live Love Be Believe
Rogue
posted by Rogue at 5:58 PM
______________________________
September 28, 2009 - Monday
The state of things...
Hello Everyone- I have a number of things to post.
DragonCon
Firstly, I would like to say that Dragoncon went really well overall. The fan support and attendance at our show was so high that the fire marshal had to turn a very long line of people away. While we would have preferred to not be turning any fans or "potential fans" away at all, I guess you can't do better than 100% occupancy. We apologize to anyone who was not let in.
Our street team (The Cr�xshadows Fairies) did an outstanding job getting the word out and deserve a big thank you. We really appreciate all of you that worked so hard for CXS at the convention. We would also like to thank DragonCon for having us and treating us so well. We look forward to returning to DragonCon next year.
Here is a picture of this years CXS Fairies
Billboard
Quicksilver debuted at #7 on the Billboard Hot Dance Single Sales Chart, and #32 on the Billboard Singles Sales Chart. Unfortunately, based on our information, we should have charted a lot higher. It appears the sales from DragonCon were not included for reasons unclear to us. We are looking into the situation and will let you know what we find out. Despite this, I am happy to say that Quicksilver is the best selling single we have ever had in terms of its first week sales. It would have been nice if the industry had recognized the accomplishment.
Round and Round we Go...
Sometimes I feel like I am playing a game of musical chairs. Every time I turn around we are replacing another person. I know it's hard on the fans... it's also very hard on us as well. I really never know what to say exactly, and its an awkward place to be... telling our fan-base that somebody they are following is... well... out of the picture. Being part of Cruxshadows is a huge commitment. It requires time and energy and a love of the music that effectively makes it your number one priority. It's not just about being liked or popular; it's about wanting to be part of a team of people who are affecting lives globally. It's hard work, and it requires sacrifice. It's often stressful, economically challenging, and takes away from the time we have to give to our families, friends, and loved-ones. Most people who join up with us are not from Tallahassee and relocating to someplace far from home is not as easy as it sounds. The extended touring we do all over the world finds us often digging our sense of stability out of the consistency of our instability. Some people are better able to make the jump to this kind of life, and some people are unable to make the transition at all. Some people look at Cruxshadows as a stepping stone that will advance their career, and some people simply want to be part of something... Some people keep their thoughts, frustrations, and goals to themselves so that when they leave we are not even sure what has actually happened.
Having said that, we really didn't get to know Holly Hasty as well as we would have liked, but she has notified us that she will not be dancing with Cruxshadows following her lone performance with us at DragonCon. As a result, Nichole Tadlock has once again agreed to dance for us on the Gothic Cruise. We have another dancer, Stephanie "Boris" Griffith, who will be joining us for the European and South American tour. We have known Stephanie for a few years. She is an excellent actress, singer, and dancer. She worked with Jessica on Cruxshadows Choreography and has been a supporter of the band behind the scenes.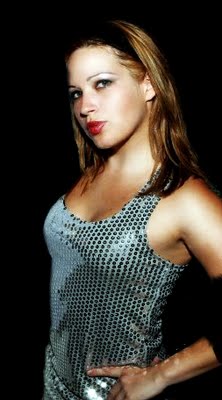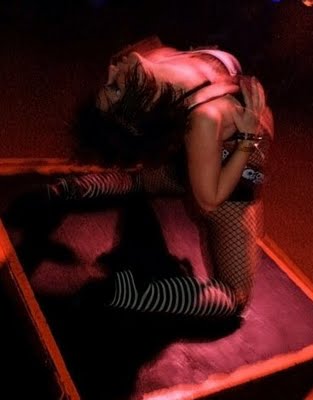 She will unfortunately miss two or three shows in November when we are in the UK due to previous obligations. We will be looking for someone in the UK to stand in for these dates. If you know anyone in Great Britain who can learn choreography quickly and is willing to play the part, please email us.
If you are in the United States and you are a professionally trained singer and dancer, and feel Cruxshadows is something you might be willing to commit to: we will be taking applications in the hopes of finding a more permanent solution for 2010. In the meantime, a special thank you to Nichole and Stephanie for coming to our aid on such short notice.
Reverberations
Some of you may have heard of reverbnation.com. It's a website designed to keep musicians in touch with their fans. ReverbNation has integrated a street team into their site- This means that when you choose to be a fan of a band, you can also choose to be a street team member. Doing so automatically provides us with your name and email address. We've decided to try out this function, and create a ReverbNation "street team mission". Anyone who has signed up for the Cruxshadows street team will have access to special widgets that can be posted on websites, blogs, MySpace, or wherever the internet will allow. ReverbNation will track who's widget gains the most verified fans. It will run for one month starting on September 28. At the end of the contest, whoever has been most successful at spreading the word (getting the most people to become fans of the band on ReverbNation) will be sent a T-shirt :-) The site is free to join, so why not give it a shot? Click on the banner below to be directed to the Cruxshadows ReverbNation page.
On The Radio- WE NEED YOUR HELP!
On Wednesday, September 30th, at 7:00 pm (Eastern Standard Time), a commercial radio station in Tallahassee, Florida, HOT 104.9, will do a short interview with me and play our new single Quicksilver. Getting commercial radio play, even in a market of only a few hundred thousand like Tallahassee, will really help the band and possibly lead to other stations "taking a chance" on CXS. It's taken us a long time and more than a few attempts to make this happen, and we really need our fans to help. They will play the song on their "Love it or Lose it" segment. If enough people like it they will play it in rotation, and if people dislike it, well... that's the end of it. What can you do? You can listen to the radio broadcast online, and vote with your mobile phone.
The address for the live radio broadcast is here. After the song plays all you have to do is text the phrase "lol" (without quotations) to the number 68255 on your mobile phone. They will send you a response with directions on how to text back your vote. This keeps people from voting multiple times- unless you have more than one mobilephone. You know you could probably vote with a family members phone too... just saying;-) There is no additional charge for the text, only your normal text messaging rate applies. Remember, this is for Wednesday evening. Mark your calendars, set your alarm... you get the picture.
Message from me: "DOO ITTT !! Or.. I will sic ROGUE ON YOU!"
Problems with Quicksilver as a digital download.
To all of you who had problems downloading the song Avalanche or the remix Quicksilver (Dancefloor Transformation) from the Quicksilver single online. A mistake was apparently made by whomever listed/converted the tracks causing Avalanche to be listed as Quicksilver Remix and vice versa. We informed them of the mistake weeks ago when the song first appeared, and although they have yet to be repaired in Zune & Rhapsody, the songs are now correct on Amazon and iTunes. We apologize for this embarrassing situation, we are working hard to get everything resolved.
Upcoming Dates
We are looking forward to the Gothic Cruise. If any of you are still thinking about coming... Don't delay any longer! Click on the link to visit the Gothic Cruise Web Site. Oh, and don't forget your Sunscreen:-)

Here is our new tour poster with the latest dates. Feel free to place it on your site.
That's about all the news for now-
Don't forget about the radio thing...
Live Love Be Believe
Rogue
Eye of the Storm
the trials you now are facing
they are not greater than your will
for there is nothing under heaven
you cannot overcome
see the door that lies before you
and know- this too shall pass
the confrontation of your fears
in strength drawn from the past
where the silent voices whisper
find the course- that is your own
and however great the obstacle
you will never be alone
for I have watched the path of angels
and I have heard the heavens roar
There is strife within the tempest
but calm in the eye of the storm.
in fragments of an instant
the chaos has returned
and all that was left to sentiment (emptiness)
beneath the banner burned
and as that voice was slow receded
into echoes, memory
my doubts were re-ignited
and fear awakened from its sleep
I believe in what I fight for
and I have paid for it with pain
i am here because my contributions
may help turn this fate away
and all who stood by and did nothing
who are they to Criticize?
the sacrifices of others-
our blood has bought their lives...
This is the moment of truth
at the point of no return-
place faith in your convictions
when boundaries begin to blur
There is no love untouched by hate
no unity without discord
there is no courage without fear
there is no peace without a war
there is no wisdom without regret
no admiration without scorn
there is strife within the tempest-
but calm in the eye of the storm...
The pages of our history
are written by the hand
with eyes and ears and prejudice
too far removed- to understand
and so the heroes of the ages past
are stripped of honesty- and love
to make them seem less noble
and hide what we can become
this is the moment of truth
at the point of no return
place faith in your convictions
as the boundaries begin to blur
There is no love untouched by hate
no unity without discord
there is no courage without fear
there is no peace without a war
there is no wisdom without regret
no admiration without scorn
there is strife within the tempest-
and calm in the eye of the storm...
There is no love untouched by hatred
no unity without discord
there is no courage without fear
there is no peace without a war
there is no wisdom without regret
no admiration without scorn
there is strife within the tempest-
but calm in the eye of the storm...
if you find the courage within you
to face the path ahead
it matters not the outcome
if what you will gain instead
is a heart deepened in the knowing
that experience carves the soul
and the very thing that empties you
shall surely make you whole
where the silent voices whisper
find the course that is your own
and however great the obstacle
you will never be alone
for I have watched the path of angels
and I have heard the heavens roar
there is strife within the tempest
but calm in the eye of the storm
Cult Development update box!

DISCLAIMER: This box is updated quite often, so read it when you can to make sure you aren't missing anything!!

_______________________________________________

Monday, January 11th, 2010.

Well, a new year... New things to conquer, new jobs to work on...

This is especially demanding of me, as I have a LOT to work on this year.. I predict this will most likely be the busiest year of my life. Enough about me though...

I wanna hear what you guys have to say about it. What do you plan to do this year? POST IT!

In other news, the wallpapers I made? A few of them are up on the site! That's exciting... But I don't understand why Rogue asked me to make one for JoHanna and then he didn't put it up... Perhaps he wanted it to be a surprise and I might've ruined it by telling her on facebook, I don't know, he didn't say... hah... oh well.

Live. Love. Be. Believe.
Rissa

_______________________________________________

Saturday, November 14th, 2009.

Well, I've been neglecting the song this week as well as any other internet event. I've been very busy and very tired. I hope you all haven't given up on me already.

The Official Cr�xshadows site has been remodeled, it's really nice so far. But I'm pretty sure there will be future updates to the site as things change.

As you can plainly tell, the Cruxsade us also going through changes and will continue to do so until we have everything in order. If there's something you don't like about it just inbox me.

Also, it's been brought to my attention that The Cr�xsade is now on the links page. Kind of exciting, I think.

There's also a TOP CULTS section for the Cruxsade, if you don't mind clicking the new banner every day or whenever you can. That would be spectacular! ^_^

I sense that the video for Quicksilver is nearly completed and should be out within the next week or two. Who knows, maybe sooner! I'd like to thank them once again for all their hard work, as they're about to leave for Europe, and we won't see them again til next year. Those of you in Europe, have fun with those awesome Americans, they love you guys so much.

As Rogue put at the panel "An Hour With The Cr�xshadows" and Dragon*Con 2009, the full length album containing Quicksilver and Immortal is forthcoming, and will be out on an undisclosed date in 2010. So keep a sharp eye out for that. ^_^ 'Til next time, my darklings...

Thanks, Rissa.
Live. Love. Be. Believe.

_______________________________________________

Saturday, November 7th, 2009.

I'm heading to Houston tomorrow. Gunna be there all week. A fellow Cruxshadows Fairy is having a birthday and the day after is the Bella Morte and Ego Likeness show.

I wish for some of you to post something. Please. It can be anything really, I do not censor posts, as long as they're reasonable and purposeful. I will be looking for updates in the following days, so once more, don't let me down.

Live. Love. Be. Believe.

_______________________________________________

Thursday, November 5th, 2009.

Well, EYE OF THE STORM won this week. I'm making a thread solely for the weekly song. It will have a list of ALL of the CXS songs [instrumentals included]. When one has been used, it will be marked with an asterisk [*]. Also, they can be featured more than once, I'd just like a bit of diversity each week, okay? =]

Live. Love. Be. Believe.

_______________________________________________

Monday, November 2nd, 2009.

News on the weekly song. Voting ends Wednesday. From then, a new song will be picked each Wednesday. From Wednesday, you have until Saturday to nominate a song. Voting will start Saturday and the winner will be picked Wednesday. Get it?

DON'T LET ME DOWN!
Live. Love. Be. Believe.

_______________________________________________

Sunday, October 25th, 2009.

Today I invented the Weekly Song! Members will suggest the next week's song and we will vote on them each week.

Also, the fairies and staff have now been listed!! All fairies receive admin position unless they're willing to be full time staff members and invite, conduct threads/contests/notifications, etc. The Guidelines are next on the list to come!

After that is completed, I'll be making a new layout - QUICKSILVER themed! It will sport a flashy mercury symbol and ALL! Maybe some alchemy circles and a few other things. I'll be making a thread for suggestions so you guys can help with the ideas so everyone's happy!

Please be active and support the only Cruxshadows cult with the Cruxshadows themselves in it! You can do this by putting the banners on your profile/signature and anywhere else you see fit!
Live. Love. Be. Believe.

_______________________________________________

Thursday, October 1st, 2009

FIRST! On September 30th 2009 at 7p.m., Rogue went on the air with HOT 104.9, on their "Love it or Lose it" section. They were to play Quicksilver once and people would vote. And guess what... We did it! The Cruxshadows are now in regular rotation on the Tallahassee radio station with a score of 138 to 1!! THAT is truly amazing! And we're all assuming the one person misunderstood the directions. Right now, I want you to congratulate them.

Second, I'd like to note that the codes to copy the banners are up. You may now put any one of them in your profile if you wish, we also have some new ones for signatures. We will have a bunch more banners in a few days if the signature banners I've created are still too big for your liking. Promise.

Third, I know the cult is pretty empty now, but I am working on a solution. I'm making a really awesome layout, as well as inviting 200 people a day. I would appreciate some help from any of you. All you need to do is invite, it's really easy, possibly taking a total of 5 minutes to invite 200 people.

One more thing, this is now the only Cr�xshadows cult on VF that they themselves have joined. The rest are very small and very inactive. There was once another one that I was a staff member in, but without warning, the owner deleted it, and with it, I lost contact with her. Take pride in that and don't give up on this one like the previous ones that weren't so lucky.

That's all for now. Thanks everyone!

Live. Love. Be. Believe.

<embed src="http://music.vampirefreaks.com/musicplayer/music_player_mini.swf" width="490" height="85" align="middle" bgcolor="Transparent" name="index" type="application/x-shockwave-flash" wmode="transparent" flashvars="userlist=Cruxshadow-Seraphim&autoPlayOff=1" pluginspage="http://www.macromedia.com/go/getflashplayer" />

<object width="580" height="360"><embed src="http://www.youtube.com/v/IfRdDISlsws&hl=en_US&fs=1&rel=0&color1=0x5d1719&color2=0xcd311b&border=1" type="application/x-shockwave-flash" width="580" height="360" /></object>