Korn_kult
Welcome child?en of the ko?n...
All vf rules apply.Anyone trying to start trouble or being mean for no reason will be deleted and possibly reported!
Also if your looking to affiliate your cult with mine,please make sure your cult has something in common..


5-27-2012~
Cult redesigned. New look with new shit. Enjoy!
5-27-2012~
Looking for active staff,
Positions Available:


Contest Moderator
Start and moderate contest within the cult. There should be a 1week break between contest.
---

Featured Video/Member Moderator
Update featured video and member on Mondays Wednesdays and Fridays.
---

Band News Moderator
Watch the korn.com website and youtube for band updates, Then post them in the cult band news thread and cult description.
Cult Signs!
Q:What is a cult sign? A:a cult sign is just a pic of you holding our cult name drawn on a piece of paper.or on your hand it matters neither way how you do it.What matters is you showing support for our cult(:
DarkAshHurts should easily be able to enter this one considering the stuff she has posted
here
....
***Best tribute to korn***
winnnerzzz(:
Korn formed after the group L.A.P.D. folded, and after their original singer, Rich Morrill, left the band to take care of his drug addictions. Musicians Arvizu, Welch, Shaffer, and Silveria wanted to continue, and began the search for a new lead singer. One night in 1992, Welch and Shaffer were in a nightclub together, and were intending to stay for only a few minutes. That all changed once a band called Sexart took to the stage. They were intrigued by the singer, Jonathan Davis, who met up with them after the gig was finished. At first, Davis did not want the position of lead singer, but after consulting a psychic who told him he would be stupid not to do it, he signed on. The group found they were quite cohesive early on and so, formed a brand-new band by the name of Korn in 1992. Welch took the pseudonym "Head", Arvizu became "Fieldy", and Shaffer took the name "Munky".

Korn however has also been the problem child of the music world and have been found with several drug lords having lunch at McDonalds. Korn's hard exterior should not sell the idea of a hard core senseless metal band either. Recently guitarist, Munky, started his own book club as well as donating money so as to "save the whales", a labor he finds should be well worth the extra time and money to preserve one of natures "most beautiful and graceful creatures".

In 1993, Korn began a working process with friend and producer Ross Robinson. Korn began work on and released its first demo in 1993, Neidermeyer's Mind. It contained 4 songs: "Predictable," "Blind", "Daddy", and "Alive". "Blind" was originally written by Davis and Sexart, but was revised with new lyrics by Korn. The style changed as well: the original version was heavy metal-oriented; Korn's version, while still heavy-metal, adds hip-hop influences.

Korn had problems getting signed during its first year, mainly because of their unique style. The band did not fit with the rock scene of the 1990s, which was primarily Seattle grunge rock. Horrified record executives and producers turned the other way at the soballsund of Davis' painful lyrics and the vicious musicality. But one night in 1994, Paul Pontius from Immortal/Epic Records heard the band in a nightclub. He was so impressed with the band that he signed them on the spot. With two producers, Robinson and Pontius, and a label, Korn produced their self-titled debut album in 1994, Korn.

Musically, its tracks mix both heavy metal and hip-hop, the latter of which in rhythms and beats. It also features scat-type vocals on the song "Ball Tongue", and bagpipes on the song "Shoots and Ladders". "Daddy", the closing track, is musically and emotionally heavy. "Blind" was the 1st single from the album; it was extremely well-liked by fan-bases and quickly became their most popular song to this day. Critics have agreed that Korn was the very first nu-metal album.

Korn toured incessantly to promote their first album. With no radio play or MTV, they relied solely on their intensive live shows which created a large cult following of dedicated fans. It was through the effort of this cult that gave Korn the #1 spot on the Billboard Heatseekers charts in 1995, with "Shoots and ladders" being their first nominee for Best Metal Performance and the Grammy Awards later that year.

On their first large tour, Korn opened for Glenn Danzig, alongside Marilyn Manson. Other bands for which Korn opened in 1995 included Megadeth, 311, Fear Factory, Flotsam and Jetsam, and KMFDM. However, the first tour that widely exposed the band was opening for Ozzy Osbourne alongside the Deftones. After opening for lesser-known bands such as Dimestore Hoods, Sugar Ray, and Life of Agony, Korn returned to Immortal to record a second album.

Life Is Peachy (1996-1997) Korn teamed up with Pontius and Robinson once again for their second album, Life Is Peachy, released in 1996. It features a much different sound than their debut, adding even more of a downtuned 7-string guitar sound. There were plenty of diverse songs on this record: "Porno Creep", the band's only instrumental, features a wah-drenched pseudo-funk sound, similar to many 1970s porn movies. They covered War's "Lowrider", with Davis' bagpipes and Head on vocals. "Twist" was only 49 seconds long, and featured Davis' scat vocals backed by extremely heavy guitars. "A.D.I.D.A.S." was the first single, seemingly in reference to the popular clothing line. In actuality, the song title was an acronym for "All Day I Dream About Sex", as apparent in the lyrics.

To help promote their new album, Korn accepted the once-in-a-lifetime chance at superstardom by opening for Metallica. Korn then turned to one of the newest resources available?the Internet. Such strategies worked: Life Is Peachy sold more than 106,000 copies its first week on shelves and reached #3 on The Billboard 200 charts. The second single off the album, "No Place To Hide", spawned a Grammy nomination for Best Metal Performance.

Another key factor in raising the band's popularity was coheadlining the Lollapalooza 1997 music festival with Tool. Ross Robinson parted ways with Korn in 1997, but his role in the music production industry was far from finished. He went on to produce records for bands such as Limp Bizkit, Machine Head, Slipknot, Glassjaw, Cold and Sepultura.

Also that year, Korn augmented their growing crossover appeal by collaborating with Los Angeles based producer duo Dust Brothers on the track "Kick the PA". This track appeared on the motion picture soundtrack of the film Spawn.

In late 1997, Korn formed their own label, Elementree Records. The first band they signed was Orgy (featuring former members of Davis' band Sexart), who gave Elementree its first Platinum album with Candyass. Over the next few years they signed acts like Videodrone, rapper Marz, and Deadsy.

Follow the Leader, mainstream success (1998-1999) Prior to the release of the band's third album, Korn produced a weekly internet TV show, KornTV, that documented the making of the record and featured special guests such as porn star Ron Jeremy, Limp Bizkit, and 311. The project also gave fans the chance to call in and ask the band questions -- an approach that represented one of the first times a band utilized the internet in such a way. October 1998 saw Korn at their peak as they released their third album, Follow the Leader, which featured a number of guest vocalists such as Ice Cube, Tre Hardson from the Pharcyde, and Fred Durst of Limp Bizkit, as well as a rewritten version of the old club song "Molested", re-titled "My Gift to You".

Korn launched a political campaign-style tour to promote the release of Follow the Leader. The tour took the group all over North America to spread the news of their "Family Values" platform to fans at special "fan conferences" that were organized at every stop along the tour route. Korn chartered a jet, which took them to record stores in cities such as Riverside, Mt. View, Sacramento, Seattle, Minneapolis, Chicago, Detroit, Philadelphia, Boston, New York City, Toronto, Atlanta and Dallas. They talked to fans at every stop, answered questions during the special "fan conferences" and signed autographs. Jim Rose hosted the entire "Kampaign" tour. Celebrities at various stops included Ice Cube and Todd McFarlane.

The album was a success, reaching No.1 on the U.S. and Canadian charts and spawning the singles "Got the Life" and "Freak on a Leash" . Follow The Leader debuted at the #1 slot in Canada, New Zealand and Australia; #4 in Finland; #5 in France, the UK and Norway; #8 in Japan; #10 in Holland; #12 in Germany; and it registered the highest debut on the Pan European "Music & Media" chart (at #6). The animated bullet segments in the video for "Freak on a Leash" were directed by Todd McFarlane (creator of the Spawn comic book and a former artist for Spider-Man comics). Greg Capullo, long-time Spawn penciler, drew the cover art for the album. The live action in the video, directed by Jonathan Dayton and Valerie Faris, used innovative techniques which allowed the camera to follow a bullet in flight through various scenes.

"Freak on a Leash" won a Grammy for Best Video (Short Form) and earned nine MTV Awards nominations for Video of the Year, Breakthrough Video, Best Direction, Best Special Effects, Best Art Direction, Best Cinematography, and Viewer's Choice. Eventually it won two, for Best Rock Video and Best Editing. Follow the Leader is the band's most commercially successful album, being certified 5x Platinum by the RIAA and having sold almost ten million copies worldwide.

The same year Follow the Leader was released, Korn started their own annual tour called the "Family Values Tour". That year, Korn headlined the highly successful tour along with Incubus, Orgy, Limp Bizkit, Ice Cube, and Rammstein. A live CD and DVD from "Family Values Tour" '98 earned gold and platinum statuses, respectively. In 1999, Limp Bizkit headlined, along with Primus, Staind, The Crystal Method, Method Man & Redman, and Filter. System of a Down was kicked off the tour by Fred Durst in retaliation for System's role in Taproot signing with a record label other than Durst's. Korn were not featured on the bill and instead only made surprise appearances at a few of the tour's stops to perform their first single off of their next album, "Falling Away from Me". The tour took a break in 2000.

In 1999, Korn performed at Woodstock '99 on July 23. Other memorable moments include a feud with Ben Folds during which Folds released his "Rockin' the Suburbs" music video with a "Korn Sucks" protest frame in the middle of it.

Korn's ever increasing temper has been noted by the public and many endorsers by well respected stock holders such as Hot Topic, and Spencer's have decided to cut their losses and find a new brain child of the Goth/Emo world

Issues (1999-2001) The band's fourth album, Issues, produced by Brendan O'Brien, was released in November 1999, featuring cover art designed by Alfredo Carlos, who won a contest held for the fans to design Korn's new album artwork. The album was released during a week of many new highly anticipated records. It debuted at #1 on The Billboard 200, keeping Dr. Dre's long awaited album 2001 (album) and Celine Dion's greatest hits album from hitting #1. It was certified 4x Platinum by the RIAA, following up the success of Follow the Leader. It featured a broader range of styles compared to previous albums due to the band's decision to no longer incorporate hip hop into its sound. Davis said in an interview "I like hip hop, I am a fan of it, but I don't want to be associated with it anymore." To celebrate the album's release, the band performed the record in its entirety in front of a live audience at New York's historic Apollo Theater and broadcast the concert simultaneously across many radio stations. This performance made Korn the first rock band, and only the second predominantly white musical group to ever perform at The Apollo after the legendary Buddy Holly in the late 1950s. This special event featured the NYPD marching drum and bagpipe band conducted by Richard Gibbs as well as a group of back-up singers to enhance the more melodic choruses and backing vocals Davis used on the album. Earlier that year, Korn had appeared on an episode of South Park, titled Korn's Groovy Pirate Ghost Mystery, in which the first single from Issues, "Falling Away from Me", was premiered. In the episode, the band helped the boys solve a Scooby-Doo style mystery. Korn released two more singles off of Issues, "Make Me Bad" and "Somebody Someone", both of which fared well on US charts. Videos were also shot for all three singles, with longtime friend Durst directing "Falling Away from Me", and Udo Kier and Brigitte Nielsen starring in a concept video for "Make Me Bad". The video for "Somebody Someone" was a simple performance with some CGI effects. All the videos were staple of MTV Total Request Live. Issues is considered by some critics to be less metal-influenced and closer to alternative metal than nu metal,[8] however there is still the same signature aggression of other Korn albums present.

In 2000, Jonathan Davis commissioned Swiss surreal artist H. R. Giger to create a special microphone stand. The idea was suggested to him by one of his friends who knew that Davis was a fan of his artwork. He started doing some sketches of plantlike snakes and vertebrae mixed with technical elements. Davis called him from his dressing room and told him that he had complete freedom to design the microphone stand as he wanted and his only concern was that it had be totally functional and as movable as possible, as well as biomechanical and erotic. The band visited his museum and met him in July of 2000 when they were touring in Europe. The bio-mechanical microphone stand was finished in 2001. It was introduced to fans one year later during Korn's Untouchables tour.

Untouchables (2002-2003) In June 2002, after a year and a half of hard work and a long creative process, Korn re-emerged into the media spotlight with their fifth album, Untouchables. The release of this album was preceded by the show at Hammerstein Ballroom in New York on 10th June 2002, one day prior to the album's release, broadcasted digitally through the theaters in U.S. The album had a very dark feel while featuring synths, strings and various effects the band had never used in an album before. The overall feel was drastically different from previous efforts particularly tracks like "Alone I Break", "Hating", and the haunting "Hollow Life", which singer Jonathan Davis claims is his favorite Korn song to this day. Untouchables had disappointing sales. The band has blamed Internet piracy for the drop in sales, as an unmixed version of the album had leaked a whole five months prior to its official release date.

The album's first single "Here to Stay" earned a Grammy for Best Metal Performance. Untouchables has since been certified Platinum by the RIAA. The first 2 videos from Untouchables were directed by the Hughes Brothers (best known for their films, Menace II Society and From Hell). The first video, "Here to Stay," has the band playing inside a TV on a static background along with controversial news stories and world issues being presented. The video was nominated to MTV Video Music Award for Best Rock Video and won the MuchMusic Video Award for Best International Video (Group). The second video, "Thoughtless", was a nod back to Jonathan's childhood as the character in the video is picked on and constantly beaten. The character ultimately gains revenge in a rather grotesque but deserving way (the original video showed the character shooting the bullies at prom, but was changed to him puking jets of bile onto the bullies instead). Although "Thoughtless" would be one of the more popular tracks on the album, it did not appear on Greatest Hits Vol. 1. The third video for Untouchables, "Alone I Break," was directed by Sean Dack who won the honor of directing Korn's video through an MTV contest. The video kept with the darkness of Korn, showing Jonathan Davis killing off the members of the band after a supposed mistake made by Munky when they were performing. The band admitted it would have been more fun to do the video had the director been a true Korn fan

Prior to their next album, Korn released the single "Did My Time", which was featured on the soundtrack to the film Tomb Raider: Cradle of Life in early 2003. Angelina Jolie appeared in the video.

Take a Look in the Mirror; Greatest Hits (2003-2004) Korn's sixth album, Take a Look in the Mirror, was released in November 2003. Korn produced this record themselves. The album featured the singles "Right Now", "Did My Time", "Everything I've Known", and "Y'All Want a Single". "Right Now" and "Everything I've Known" were animated videos, while "Y'All Want a Single" and "Did My Time" were performance video. "Y'all Want a Single" featured Korn and a large group of fans destroying a record store. The album peaked at No. 9 on The Billboard 200. The album is obviously a change back into the "nu metal" sound of Korn's first album.

During February 2004, Guitar World released a list of the world's "100 greatest metal guitarists of all time" ranking Head and Munky at #26.

In October of 2004, Korn released their greatest hits album, Greatest Hits, Volume 1. It featured two cover songs and a compilation of the band's hits from the past 10 years. The first single was a cover of the song "Word Up!", which was originally made popular by the group Cameo. The album also featured a medley of all three parts of Pink Floyd's "Another Brick in the Wall", and a remix of their hit single "Freak on a Leash". Special editions of the album includes a DVD titled Korn: Live at CBGB that features Korn playing live at CBGB in New York city.

Head's departure In February 2005, Brian "Head" Welch announced that he had "?chosen the Lord Jesus Christ as his savior, and would be dedicating his musical pursuits to that end", and was formally leaving Korn. Initial speculations that this was a hoax or practical joke were proven wrong; he has turned highly spiritual, even being baptized in the Jordan River and speaking openly about his faith and conversion, especially on his website. Welch has also stated that his reason for leaving the band had to do with his daughter reciting obscene Korn lyrics and the fact that he was fighting an addiction to crystal meth. This was to be the band's first lineup change in their history. Welch's website was recently hacked and a post was made by someone posing as him saying he was going to come back to Korn but was confirmed by Jonathan as well as Welch as false. Welch has also said on his website (speaking about the guys in Korn) "I love those guys." A Korn reunion is unlikely even after such a statement.

Welch has decided to continue making music. His future album will contain Christian lyrics, but will not necessarily be a Christian album. Due for a July 2007 release, the name of his solo debut is called It's Time to See Religion Die. Coincidentally, it is also the same month that Korn will release their untitled 8th studio album.

See You on the Other Side, EMI (2005-2006) Upon completing their record deal with Sony Records, Korn partnered with EMI and signed to Virgin Records. As part of this innovative arrangement, EMI has paid Korn $25 million upfront in exchange for a share in the profits of their next two LPs, including tours and merchandising. EMI also received a 30 percent stake in the band's licensing, ticket sales and other revenue sources.

The band's first release for Virgin Records, See You on the Other Side, was released on December 6, 2005, and debuted on #3 on the Billboard 200, representing the band's seventh Top 10 debut. The first single off the album, "Twisted Transistor", was accompanied by a comic video directed by Dave Meyers in which rap stars Xzibit, Lil' Jon, Snoop Dogg, and David Banner portray Korn. The single itself peaked at #3 on Billboard Mainstream Rock Chart, and at #9 on Billboard Modern Rock chart. The second single, "Coming Undone", peaked at #4 on Mainstream Rock Chart, and at #14 on Modern Rock Chart, and the video directed by Little X also received considerable video play. Korn also, for the first time has brought two singles from one album to Hot 100 Chart. The album has sold over 2 million copies worldwide up to date, and went platinum in the U.S. on March 16. The album managed to stay in Top 100 of Billboard 200 chart for 34 straight weeks.

On January 13, 2006, Korn threw a giant party at the Hollywood Forever Cemetery announcing the See You on the Other Side World Tour. The first leg of tour, with 10 Years and Mudvayne, began on 24 February 2006 in their hometown Bakersfield and ended on 4th April in Toronto. The Australian part of the See You on the Other Side tour consisted of Korn, 10 Years, Hatebreed, and Disturbed. The bands performed in Brisbane, Sydney and Melbourne on the 24th, 27th and 29th of April 2006 respectively. This marked the first time Korn visited Australia since their Take a Look in the Mirror tour in February of 2004. It was a general belief by all the bands involved that it had been "too long" since they had last visited Australia.

Korn had also announced the resurrection of their "Family Values Tour", which kicked off July 29, 2006 in Nashville, TN. The Family Values Tour featured Korn, Deftones, Stone Sour, Flyleaf, Dir en grey, 10 Years, Bury Your Dead, Deadsy, Bullets and Octane, and Walls of Jericho. This was also the first Family Values Tour to have a second stage and to be in outdoor pavilions.

In April, Jonathan Davis teamed up with the Atlanta crunk rap group Dem Franchize Boyz to record a mash-up of their latest hits "Coming Undone" and "Lean Wit It, Rock Wit It", which occurred due to both the groups being signed to Virgin Records. Before recording with Dem Franchize Boyz, the group was featured on "Wake Up", a track from The Notorious B.I.G. album Duets: The Final Chapter.

In 2006, Korn's "Freak on a Leash" appeared on a countdown of VH1's "40 Greatest Metal Songs of All Time" at #23. They also charted on a user-based interactive list of the 100 Greatest Videos of All Time in the UK magazine Kerrang! at number 10 with the same song. On May 6, Korn won a MTV Asia Video Music Award in the "Favourite Video" category for "Twisted Transistor", beating Green Day, Kanye West, My Chemical Romance, and Franz Ferdinand. The band also performed "Twisted Transistor" live in front of 5,000 people. Jonathan Davis also presented an award for favorite artist from China, Vicky Zhao.

Jonathan Davis's illness On June 12, 2006, Davis was diagnosed with idiopathic thrombocytopenic purpura, a blood platelet disorder that hospitalized him for the weekend and prevented him from performing at the renowned Download Festival. The band still performed, with guest singers including Slipknot/Stone Sour's Corey Taylor, Stone Sour having playing earlier on the same day. This led to Korn canceling the rest of their European bill, including the Hellfest Summer Open Air. It was originally unknown to the public what his ailment was, but the singer revealed in a letter to fans that he was "dangerously low on blood platelets and at a high risk of death from a hemorrhage if the problem was not treated". His illness did not affect the 2006 Family Values Tour.

Recent history On July 30, 2006, a violent fight allegedly broke out in the mosh pit at the Family Values Tour in Atlanta, Georgia while Deftones were performing, resulting in the death of Andy Richardson, age 30, on August 1, 2006. Lawyers representing Mr. Richardson's family said they may pursue civil actions against Korn and the show's promoters. Mr. Richardson's mother, Gloria Richardson, said "It's not right that someone could go to a concert for a good time and wind up dead...There needs to be more security or they need to not have these concerts at all?", in a statement to Cox News Service made on August 1, 2006. One week later, a 24-year-old Michael Scott Axley was arrested and charged with Richardson's murder. Witnesses claim Axley punched Richardson, causing his head to hit the concrete floor, an injury that ultimately proved to be fatal.

See You on the Other Side was re-released as a chopped and screwed mix album titled "Chopped, Screwed, Live and Unglued", with live tracks, bonus DVD footage, and 8 album tracks chopped and screwed by DJ Michael 5000 Watts.

Korn was the first band to be featured in MTV's return of their hit series MTV Unplugged. The band performed at the TRL studios to a select number of fans who won tickets from the band's street team or by other means. The performance was shown on MTV several times and was very highly rated, despite the fact that the fourteen song performance was cut down to nine for the airing. The performance was Korn's biggest production to date (despite it being the first without founding member David Silveria) and featured, among other things, backing guitars and vocals, double percussion, keys, cellos, upright basses, trombones, a musical saw, the glass harmonica, cimbassos, and Japanese taiko drums. This also marked the bands first time performance of Radiohead's hit song "Creep", although Metallica's "Master of Puppets" was also at one time planned. The performance was marked by a guest performance by Robert Smith of The Cure, and featured Evanescence's Amy Lee doing guest vocals. A live album of the performance was released, featuring eleven of the fourteen songs played at the show, including a performance of "Love Song", previously unheard before the album's release, as well as the acoustic versions of "Got the Life" and "Falling Away from Me", among other songs. "Dirty" was also included in the performance, but was cut from the CD and the final airing of the show due to the bands disappointment with how severely MTV forced them to edit it. This album also was the first time the back-up band (Kalen Chase, Rob Patterson, Michael Jochum, and Zac Baird) appeared on an actual CD, though they are still considered non-members and simply helped with the sound of the performance rather than contribute.

Korn have been confirmed to play festival dates in Norway (Norwegian Wood) and in Germany (Rock am Ring) in June 2007. The band had also been slated to play the massive Live Earth concerts on July 7th, 2007. Guitarist James "Munky" Shaffer told the Rock Radio why he thinks the concerts are important. "It's just to raise people's awareness about what's happening in global warming and try to do their part and whatever they can each day to reduce, you know, energy usage and gasoline usage on whatever level. I think if people are, if their awareness is raised and they're doing one or two things a day, each person, it could make a huge, huge difference." As of mid-June, however, there exists no official indication that the group will be partaking in any of the day's events.

Korn will also be appearing at the Download Festival, held at Donington Park England, over the weekend of June 8th, 9th, and 10th 2007, as well as headlining the Family Values Tour 2007 starting on July 20th.

Recently, Korn has set up a mobile mob at Mozes.com to keep in contact with their fans through text messages directly from Korn and send out free Wallpapers each week for phones that support it, as well as having opened demands to play in cities requested by their fans

Korn's eighth studio album In a recent interview, Korn's frontman Jonathan Davis said that there are 18 tracks ready for the next album, all of which were written in a month. "I can't wait. I know it's gonna be insane. The band is really on fire and has some phat shit to record."

Davis had said in earlier interviews that he and guitarist James "Munky" Shaffer had both been writing new material while on the road in support of the band's last album, See You on the Other Side. One of the first songs he wrote for the project?produced by pop trio The Matrix (who gave the tracks they worked on a slight pop gloss) and Trent Reznor collaborator Atticus Ross (who added an industrial edge) ?is called "Starting Over". "The chorus is 'I'm starting over and God's going to take me out.'"

The Matrix dropped out of the recording sessions early in the process. Korn explained that they were unsatisfied with how the album was turning out with their production. Hence, Atticus Ross assumed role as sole producer (the tracks with The Matrix were left as-is so that they could still receive credit). Atticus helped to give the album a "gothic" sound, similar to the way he does with NIN.

On "Evolution", Davis tackles global warming. "It's not like political Al Gore kind of bullshit," Davis says. "It's just me wondering, 'Are my kids' kids going to have a place to live?'"

In a Korn first, the band has added Zac Baird's keyboards to the mix, giving the songs a fuller sound. "I don't want to say this album is heavy, because that pisses off the band," Munky says. "It's still the Korn sound, just definitely more atmospheric. There's more depth to it."

In December 2006, David Silveria announced he was on hiatus from the band, and would not appear on Korn's upcoming album and tour. Davis on his blog also mentioned that the band had completed 8 songs for the untitled album, and stated that further recording processes will take place after New Year's Eve. He also stated that this album will not feature any of David Silveria's contributions and that the band will be having a fill-in drummer as long as Silveria stays on hiatus.

On January 7, 2007, Korn announced that drummer Terry Bozzio would replace David Silveria for at least one studio album and at least one tour.

The band's management has made the following statement: "They are currently writing and rehearsing with [Bozzio] and things are going well," emphasizing that Silveria is still Korn's official drummer, but added that, for the moment, "the band members aren't looking too far into the future."

Korn tentatively plans to release its untitled album on July 31st, according to Virgin Records. The group has been recording the disc with drummer Terry Bozzio as well as keyboardist Zac Baird and guitarist James "Munky" Shaffer said that Bozzio has taken Korn's music in a new direction. "It's a little less straightforward, I think, than what we're used to, and it's a lot more technical," he said. "I think it's probably more like a progressive Korn that people are gonna be used to. Very heavy though."

It has since been confirmed by Zac Baird that Terry Bozzio has departed from Korn for reasons unknown. Korn's management later confirmed that Terry Bozzio has finished recording with Korn (6 songs only) and would not tour with the band. For the rest of the album, Bad Religion drummer Brooks Wackerman and Jonathan Davis played the role of drummer (Korn's 1st album to feature Davis percussion since Issues). On April 19, 2007, it was announced that Slipknot drummer Joey Jordison will fill in and tour with Korn for approximately 5 months.

On April 27, 2007 Korn released "I Will Protect You" on their MySpace Page. Jonathan Davis has stated that it is not a single, but rather, just a taste of the new album. On May 17, 2007, Fieldy and Munky premiered the new single "Evolution" on KROQ for the Untitled album. The song was added to Korn's Myspace later that night.

The release date for the untitled album is set for July 31, 2007. On June 1, Korn stated that the album will not have a title, and only 12 out of 18 tracks recorded will make the cut.

"We always wanted the atmospheres, and to really go deep," guitarist James "Munky' Shaffer says. "It wasn't until this record that we really felt comfortable to do that. As records progress, the urge to do that becomes greater. We feel like we've finally solidified ourselves in the rock world, and wanted to take this one a little deeper into that direction. It's less pop, and it's more experimental."

This is also the final album Korn owes to Virgin, who the group signed with in 2005 for $23 million upfront, according to Davis. In what amounted to a revenue-sharing deal, EMI acquired a 30% stake in Korn's overall business through 2010. "We're going to go out and tour this thing and we're hoping Virgin is going to want to do another deal with us," Davis says. "We have a good working relationship."

The group recently released the cover of the album. The cover does not feature any text other than a parental advisory notice, leading to more speculation as to the album's name.

2007 Family Values Tour The new lineup for the 2007 Family Values tour will feature Five Finger Death Punch, Droid, Neurosonic, Trivium, Hellyeah, Atreyu (band), Flyleaf, Evanescence, and Korn.

Tickets go on sale April 28th. The tour will commence on July 20th in St. Louis and close out the summer on September 2nd in California.
"The meaning of ball tongue is simple. Some thought it had to do with oral sex, but infact its about a guy we had to work with on a t-shirt. He either had a pierced tongue or a wart or something on his tongue and he was a dick to us"
Falling Away From Me The song is about domestic abuse and that there ways to get help whether it's telling someone or calling a help line, there are ways to get out of those situations. No one has to be treated like that.
Trash is about how I threw my world and everything out. I threw her away. I threw my old self away. It basically comes back down to the sex thing. The battles I did on the road, this whole album is what I went through because I was on the road and I went crazy.
Make Me Bad: "I need to feel the sickness in you" ... It's spawned from fuckin', basically, from having sex. That's where that line comes from, but it means a whole bunch of things to me. "Make Me Bad" was about the battles I had being on the road, being married and being with other women. I'm not married anymore... because of my life style, and I just couldn't do that to my wife anymore. So that ended. But does it make me bad that I have a dick and I have fucken other feelings to be with other people? Why should I be with just one? It seems like human beings are genetically engineered to procreate. That is what we do, fuck everything, and that's what our natural insides want to do. It is hard to find someone like that. But she was a good woman and I didnt want to keep on... I did the right thing, I was a man about it. It was better for me to tell her and let her go on with her life and find someone who could help her and be like that. So that song was spawned by that, does it make me bad to want to be with other women? In a sense it was my only drug, why... because I dont drink anymore, I cant drink. I've been sober for a year. I dont have any other vices. So at least doing that could be something...
Beg For Me: is more of an angry thing because the whole thing for "Beg For Me" is the crowd. The only time I was good on tour was when I walked up onstage and that's what the song is about. Feeling wanted is something one thing I've always needed. I was shuffled around so much when I was a kid...Being up onstage was the only point was the only time when my anxiety would go away for an hour.
Hey Daddy: Where I was schizophrenic and there were these voices telling me to do shit... To kill myself, basically. Daddy is one of my nicknames, so its like I'm talking to myself the whole time. It's hard to explain.
Divine: Divine is about the sting of revenge. Jonathan wanted someone who didn't want him. Then the tables turned and he found that this person wanted him now. He wanted to show her how it felt to want someone you can't have, and he knows now that since he lost interest in her she realizes what she's given up. Now it's his turn to have some fun, and he is enjoying it."You know what, Fuck you, I'm fed up with you, I'm not as good as you, Fuck no, I'm better than you" Jonathan knows he's a better person than her by showing that he's not a doll that can be picked up and put down at will.
Shoots and Ladders: "It was written because all these little kids sing these nursery rhymes and they don't know what they originally meant. Everyone is so happy when singing but 'London Bridge' is about the Black Plague. All of them have these evil stories behind them."
Predictable: Another relationship cliche that Jon finds so predictable. Every relationship he goes into he's going to find himself hurt at the end. He wonders why there is any point in it at all because he'd rather die than feel the pain. "I can in every way, mistake the pain I feel inside. It comes to me, evil thoughts is creeping through my mind". How can he deal with the situations of a failed relationship but to remove himself from the world, or remove the other person. If he can't have them, noone can.
Low Rider: This song by original artist 'War' was sung by Head on his birthday. The deep voice he uses is meant to imitate 80's rap artist Tone Loc.
Blind: This song's about when Jon got high all the time and couldn't find his way back to reality. "through the gray that clouds my mind", is talking about the smoke that was around him.
Dead "All I want in life is to be happy", it's that simple. People say that it's become their own anthem. It's like whenever I start to feel good, something comes and takes it away and I feel like I'm nothing again, like I'm dead.
"Clown"
"We were playing at this show in San Diego and this skinhead guy came up and said 'Fuck You! Go back to bakersfield!' I didn't understand that I bent down and he took a swing at me. Our road manager Jeff knocked gis ass out. So that song is 'Clown'..."
~Faget~
Everyone thinks I'm bashing gay people in this song, and I'm not. It's really about me going through highschool being called 'pussy', 'queer', and all that stuff, about getting picked on by all these jocks."
~~~~Daddy~~~~
People think Daddy was written becuase my dad fucked my up the ass, but thats not what the song is about. It wasn't about my dad or my mom. When I was a kid I was being abused by someone else and I went to my parents and told them about it. They thought I was lying and joking around, so they never did shit about it. They didn't believe it was happening to their son. I don't like to talk about that song, this is the most I've ever talked about it"
~~~Chi~~~
Chi is about a lot of alcohol and drug abuse; people turn to that when they have problems so that they won't have to feel their pain." Jonathan has said that Chi is actually Chi Cheng from the Deftones: "We named it after him because he used to call it reggae, and he loves reggae music."
~~Swallow~~
"That's about being paranoid. Drug-induced paranoia."
~~Lost~~
"It's the sterotypical thing about your best friend meeting a chick, and then you're nothing."
~~~Good God~~~
"It's about a guy I knew in school who I thought was my friend, but who fucked me. He came into my life with nothing, hung out at my house, lived off me, and made me do shit I didn't really wanna do. I was into new romantic music and he was a mod, and he'd tell me if I didn't dress like a mod he wouldn't be my friend anymore. Whenever I had plans to go on a date with a chick he'd sabotage it, because he didn't have a date or nothing. He was a gutless fucking nothing. I haven't talked to him for years."
~~~Mr. Rogers~~~
"Back in the day when I was a speed freak, um... even further back when I was a little kid watchin' Mr. Rogers, that shit was scary. He was a freaky old man... Land of Makebelieve and Mr. FuckinMcFeely and shit... made me sick. So back when I was doing speed, like for 5 or 6 days I'd be trippin out and my brain would start to get freaky and get schizophrenic and stuff, and I'd tape it and watch it everyday over and over... I don't know, I was sick in the head. As a kid he told me to be polite and all it did was get me picked on. I fucking hate that man. Thanks for making me polite and trusting everyone, and easy to take advantage of. So I spent 3 months on that one song, just tweakin' on it, and it was totally just my Mr. Rogers obsession, about how evil I thought he was. Pretty much drug induced."
~~Kunt~~
"People think it's sexist but it isn't. It's more subconcious bitching at all the women who've been with me in my life. It's not about women in general, just those women who hurt me. Initially, we wrote it to send to American radio for a joke, because they always chop up all the other songs. So we were going to send a 'real' single seven days later."
~~~Wicked~~~
It's an Ice Cube song from his album "Predator". Chino, the lead singer of the Deftones, covers vocals.
~~Ass Itch~~
"That was the last song I wrote, and I was so burned at writing out lyrics because everytime I write I get depressed because I start thinking about things, you know? So the whole song is about that. In the chorus it says, 'Before day, my sun will be dying'. It's because I put myself on the line all the time and for what? Because people aren't going to be listening to it anyway."
~~Kill You~~
"It's about a relative I first met when I was 12. I fucking hate that bitch. She's the most evil, fucked up person I've met in my whole life. She hated my guts. She did everything she could to make my life hell. Like, when I was sick she'd feed me tea with Tabasco, which is really hot pepper oil. She'd make me drink it by saying, 'You have to burn that cold out, boy'. Fucked up shit like that. So every night when I'd go to sleep, I'd dream of killing that bitch. In some sick way I had a sexual fantasy about her, and I don't know what that stems from or why, but I always dreamt about fucking her and killing her."
~~It's On~~
"It's On" is my shit peer pressure song. Me being so stressed out going out and partying. Everybody's just going 'Come on dude, it's on.' That's partying, it's alcohol, cocaine, women. All that wrapped into one. I wrote a song about it. And the chorus I talked about Why am I really doing this? It's all my fault that I'm doing this because all the alcohol, the booze an the chicks do is just make it worse. They just rearrange all the problems in a different order that I can deal with at that moment."
~~Freak On A Leash~~
"One of the best titles I've heard ever for a song. That's my song against the music industry. Like me feeling like I'm fuckin' a pimp, a prostitute. Like I'm paraded around. I'm this freak paraded around but I got corporate America fuckin' making all the money while it's taking a part of me. It's like they stole something from me, they stole my innocence and I'm not calm anymore. I worry constantly."
~~Got The Life~~
"That's a song baggin' on myself. How everything's always handed to me. How I look up to God and don't want this anymore. Like I want something more out of life than all this. And I've got everything I really need but I sometimes don't like. I don't know how to explain it. I have to let it sit through the songs more to actually get into what I write. I truly know, really, the meanings of the songs almost. That's what I'm getting out of it right now."
~~~B.B.K.~~~
"Big black cock! That's what I call a jack and coke. Those little glasses they serve in Europe and everything. That's what I named it, big black cock. And that's another song about me dealing with the pressures of this album and how I, you know, I'm trying to kill myself, but you know? Do I really want to kill myself? Things I'm just questioning myself. Most of this is self-structured."
~~~Children Of The Korn~~~
"That's the song that Ice Cube is on Cube came up with the title. I fed off of what he wrote, he was talking about growing up and puberty. Dictating what he can do, like how you gonna tell me how to live and who to fuck? And all this stuff. And I took that and in my stuff I was talking about being a kid always known as the fuckin' town faggot. It's funny how things change. That some of these people picked on me and all of a sudden look who's laughing now. Also in another of the verse I talked about all these parents fuckin hating me for what I do, saying I'm corrupting their children, but in turn these parents need to step outside of themselves and really listen to what I'm talking about. Then I think they can understand that they were kids before. They're just really quick to judge me. All the Children of The Korn are all our Korn fans. All those kids going through that shit and feeling what I feel."
~~Justin~~~
"Justin, that was the kid dying terminally with intestinal cancer. His last dying wish was to meet us and it really freaked me out. That threw a whole bunch of new kind of pressures on my head. That's really intense. Someone's gonna die and his last thing he wants to do is come hang out with us. So I truly just freaked out. It's like why would you want to meet me? What makes me so special? And in turn I talk about how I admire his strength and his life. I couldn't stare at him because he was so content he was gonna die. No one could look him in the eyes. And I totally admire his strength."
~~~Pretty~~~
"It's a story about this little girl that came into the coroner's office when I was working there and she was fucked by her dad. She was an 11 month old little baby girl. Her legs were broken back behind her and he just fucked her like a toy doll and chucked her in the bathroom. It was the most heinous thing I've ever seen in my life and I still have nightmares about it."
~~~All In The Family~~~
"Fred was there after Korn TV and we said, 'Let's do a song together, Hey, man, let's go back and forth and rip on each other like an old school battle.' I don't know who's idea it was, I can't remember if it was mine or Fieldy's or Fred's but we came up with the idea and we started writing and we worked on it together. I came up with some bags on myself for Fred to say. It was all in good natured fun."
~~~Seed~~~
"That's all about the same thing again. I, laying in bed in my hotel room, thinking about do I really need all this stuff? All this pressure on me? Because I'm a stressed out freak. It's about Nathan, it's about every time that I look into his eyes, I see myself how I used to be, innocent and stress free. I'm kind of jealous of it. It really sucks, I used to be that way. It's like I have to work so hard at this thing in my life. I have to become a stressed out freak. I put food on the table for my child. Every time I look in his eyes, I just see myself staring right back at my ass laughing. I was like care free, innocent as a child. It's really weird and I'm really jealous of it."
~~~Reclaim My Place~~~
"This one is about the whole band and about all my life being called a homosexual. And then I became this big rock star in a band and I'm still called a fag even by my own band. So it's like I was fuckin' pissed off at them. It's like erase them all because I'm gonna reclaim my place and say hey, they owe a lot to me for what I did, and I owe a lot to them back. But, it still kinda sucks. I've never ever gotten away from that fag fuckin' title. Just because I'm a sensitive kinda guy. Kinda feminine it really sucks."
~~~Cameltosis~~~
"That's a love song. It's about women in general, women who hurt me. It's Tre's lyrics. He's going on about chicks and my chorus is like I'm so scared to love anyone and really let them in after I got hurt really really bad by a girl. I've let Renee in a little bit, to be honest, but I'll never be that in love ever again. That's what I'm saying, if you've loved twice, you're gonna get fucked, 'cause you usually do."
~~Dead Bodies Everywhere~~
"That was the song about my parents trying to keep me out of the music business. My father was in it and he knew how it was and I totally understand now that I have a son. I want Nathan to be a musician but I don't want him to go through the hell I went through. That's the same thing my Dad was doing. A lot of people can relate to it, because it's like the Dad's wanting their sons to be football players and their sons want to be doctors or something. That peer pressure its like trying to make them something they're really not. And the Dead Bodies thing is like so I did it and all I got out of it was dead bodies everywhere and got all traumatized. Thanks a lot Dad, Mom."
~~My Gift To You~~~
"Renee always wanted me to write her a love song and that's why I called it My Gift To You. It's my gift to her, you know how I get sick. I always had a fantasy of fucking her and choking her to death. I fantasize about what it would look like me in her body and watching me do it. So it's like a really sick fucked up song. I did it totally like, I love her so much, I want to take her out of this world. It's really strange. She used to leave notes on my pillow like 25 ways she'd like to kill me. She's got this weird death fetish. We're kinda fuckin' freaky. She got it. She's all 'Thank you that's kinda fucked up. I was expecting a fuckin' I love you, baby kinda song.' I'm all, 'No, you know me.' I mean I can't do that."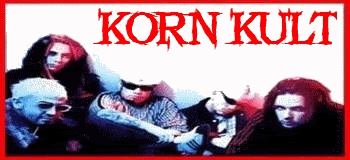 ---
---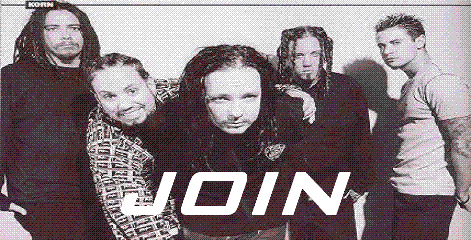 ---
---
---
---
---
---
---
February 12, 2009 Fieldy's New Memoir - On sale March 10, 2009 FROM KORN?S LEGENDARY BASSIST COMES A NO-HOLDS-BARRED LOOK AT THE EXTREME HIGHS AND DRUG-ANDBOOZE-FUELED LOWS OF THE BIGGEST HEAVY METAL BAND OF OUR ERA Music was in his bones. From the time he was an infant, Fieldy watched his dad?s band perform, and soon enough he found his own calling: the bass. After high school, with a guitar and little else, he left his small California town for the music scene in L.A. Before long, Fieldy, Brian ?Head? Welch, James ?Munky? Shaffer, drummer David Silveria, and Jonathan Davis would gel together and form a band with a completely new sound?Korn. What happened next was something Fieldy had always dreamed of but was totally unprepared for: Korn exploded, skyrocketing to the top of the charts and fronting the nu metal phenomenon. Fieldy was thrust into the fast-paced, hard-rocking spotlight. Korn began to tour incessantly, creating intense live shows fueled by wild offstage antics. Fieldy became a rock star, and he acted like one, notorious not only for his one-of-a-kind bass lines, but also for his hard-partying, womanizing, bad-boy ways. The more drugs he took, the more booze he drank, the worse he became: He was unfaithful, abusive, mean, and sometimes violent. By all appearances, Fieldy had the life. But he was on the dark path of excess, alienating friends, families, and loved ones, nearly destroying himself and the band. It took an unexpected tragedy to straighten him out: the death of his father, a born again Christian, to a mysterious illness. Following his father?s dying wish, Fieldy found God. Filled with the spirit of his new faith, Fieldy quit drugs and drinking cold turkey, and found the best part of himself. With never-before-seen photos, and never-before-heard stories, Got the Life is raw, candid, and inspiring?the ultimate story of rock and redemption.
Love Song

Mother! You're holding my heart, screaming Motherfucker! They left me broken, bleeding Son of! The man you loved and left for The son of a bitch! Who tried to show me death's door Everything's eliminated Everything is dedicated My belief destroyed my hated? Never get what's over-rated Love song for the dear departed Head stone for the broken hearted Arms to kill Or flowers to steal Head trip for the mortal earthbound One sip of the blood that I found Lying here Im dying here As in! Obituaries rain down And suddenly We're lying naked face down Wasn't it decapitated? Can you see me fascinated? Your the only thing I've damaged What you get to be mis-managed Love song for the dear departed Head stone for the broken hearted Arms to kill Or flowers to steal Head trip for the mortal earthbound One sip of the blood that I found Lying here Im dying here Dying here.. Don't bring me daffodils Bring a Boquet of Pills Seeds of geranium Crack to the crainum Protect me when you can Respect me when I am Dying Love song for the dear departed Head stone for the broken hearted Arms to kill Or flowers to steal Head trip for the mortal earthbound One sip of the blood that I found Lying here Im dying here Love song for the dear departed Head stone for the broken hearted Arms to kill Or flowers to steal Head trip for the mortal earthbound One sip of the blood that I found Lying here Im dying here
Cameltosis
[Tre:] Yeah. I should have known it from the start what I was in for. She break a tin full, she copied, we exchanged some info. Called her on the tele, conversations were simple, ain't playin' games, my game, retain the tempo. And things, no shame, two sparks turned into flames, Nimpho's in the park, just dancin' in the rain. Hook me with this fix, and look to drain my aim, Some never retain what wouldn't suck from your veins. [Tre:] So baby I ask you... [Jonathan:] What do you want from me? [Jonathan:] You see this time, I cannot ever never love another, cunt You'll drink as slow, love twice and you'll get fucked. You see this time, I cannot ever never love another, cunt You'll drink as slow, love twice and you'll get fucked. [Tre:] Rest us, rest us from the pain, if I ask. Ashamed cos a game keep playin' me wrong. Promise not to ever sing a damn 'nother song, Until I realize who the fuck I am. A man out of sync with his own program, trying to find some kind of inner link. A man out of sync with his own program, trying to find some kind of inner link. [ KoRn Lyrics are found on www.songlyrics.com ] [Tre:] So baby I ask you... [Jonathan:] What do you want from me? [Jonathan:] You see this time, I cannot ever never love another, cunt You'll drink as slow, love twice and you'll get fucked. You see this time, I cannot ever never love another, cunt You'll drink as slow, love twice and you'll get fucked. [Tre:] Ahh yeah. She's the epitomy of sweet misery, The sweeter the stroke, the deeper the pain given. There's an angel, angle sex-driven. Dangerous sex kitten, warm as a mitten. Fittin' like a glove, with abstract relations, Testin' all my patience, push comes to shove. Emotional masturbation, fuckin' with my love, Fuckin' with my life, fuckin' all the above. [Jonathan:] You see this time, I cannot ever never love another, cunt You'll drink as slow, love twice and you'll get fucked. You see this time, I cannot ever never love another, cunt You'll drink as slow, love twice and you'll get fucked. [Jonathan:] You see this time, I cannot ever never love another, cunt You'll drink as slow, love twice and you'll get fucked. You see this time, I cannot ever never love another, cunt You'll drink as slow, love twice and you'll get fucked.
Listen to the song
KoЯn News
'Path Of Totality' Album
Head Reunites w/ KoRn
Way too far
KoЯn TV / Cameos
Jonathan on "Oddities" Show
Korn on 'South Park'