Sex: male
Age: 27
Location:
Houston,
Texas,
United States
Account Status: Free Account
Member Since: June 07, 2011
Logged In: Dec 25, 2017, 10:05pm
Relationship Status: Single and looking
Sexual Orientation: Straight
Occupation: Eradication of the human race.
Profile
Im not new here at all im very easy to talk too not much i can say about myself except that im huge gamer, i like to drink, i love anime, i love my dog, i love guns, i guess i like my friends, Gir is my real nickname ive had it for the last 8 years. Its simple don't fuck with me and we will have no problem come at me chill and calm and il be happy to be your friend.
Likes
Anime, DC comics, Marvel, Dragons, Star Wars, Gir, Lord of the Rings, VIDEO GAMES, the book series A song of Ice and Fire, Swords, i am also a huge movie person i own over 500 movies tv shows and Anime, and i like guns. Im a bit of a dork but hey im me if u don't like what im in too FUCK YOUR FACE but i have many other things i like, and im pretty weird so whatever topic or things u wouldn't expect me to like i probably do or can get into real easy, for the most part Batman is my favorite dc super hero and Captain America is my favorite marvel hero there's a lot of other heroes i like, i love playing video games i worked for gamestop at three different stores for 3 and a half years 1 and a half of which i was a supervisor, i also am an accidental owner of a 20 gauge bolt action riffle that i stumbled upon out in the bayou i walk my dog in, and have a small collection of swords and daggers and knives. My Favorite Tv shows are Sons of Anarchy since day one! The Walking Dead, Supernatural, Strike Back, Game of Thrones Before it was a show, Stargate SG-1, Stargate Atlantis, Hannibal and Firefly. Anime is a different story since i have tons of shows i love.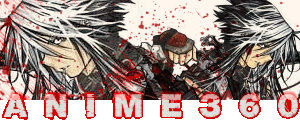 Dislikes
Everybody that cheats, hides things, fucks around, lies, uses ppl, and just flat out is a sad excuse for a friend or significant other. Along with other things but not guna waste my time just ask. I am not Racist or judge ppl to me everybody is the same i HATE you all and til u show me otherwise ur just background noise. "You will never understand how much watching other peoples pain gets me off, hearing their screams and knowing that i have the power of a god"
Favorite Music
Hollywood Undead, other crap who cares or even reads this.