Profile
Vicious Alliance is a Terror EBM act hailing from Philadelphia, originally conceived in 2006 and signed to COP International. They are a performance centered act bringing high energy, live instruments, theatrical costumes, and a show that drives the audience into a frenzy.


They recount their experiences in a world where The Great War never ended and rages on without end. Their world economy has collapsed and the environment is ravaged as the military-industrial complex drives forward unchecked. Ideologies rise and fall as a battle for mankind rages.



Vicious Alliance is old world terror. Romantic synthesizers and epic string pads blend together with dark samples and crunching beats to produce a sublime mixture of the harsh and the melodic. War, chaos, disease, and totalitarian oppression; these are the themes of Vicious Alliance. Through their electronic screams you will hear their pain in this present world and the hope that we can change our destiny.



They are currently performing new arrangements of their songs in preparation for laying down the definitive versions on their soon-to-be forthcoming album from COP International due in late 2009


BANNERS


Sounds Like:
RELEASE:
Crushed by the System EP - COP International - November 2008
COMPILATION:
Extreme Women in the Dark Future - Machine Kunt - September 2008
Track 14 - Where Soldiers Fall

Wounds of the Earth Vol 1 - Wounds of the Earth - July 2007
Track 2 - Surrender Your Mind (Wounding Me Mix)
REMIX:
Experiment Haywire - Remix Riot - Machine Kunt - December 2008
Track 6 - Mean Enough Hot Enough (Just an Animal Remix)

Worms of the Earth - The Angels of Prostitution - BCOOP - June 2008
Track 13 - Dreams Beyond the Northern Ocean (Underneath the Snow Remix)
VIDEOS



This Awful Contagion @ The Sterling Hotel 8.23.08



<object width="425" height="344"></object>





PRESS



"Vicious Alliance has a hell of a lot of ambition, put to good use and executed with no shortage of talent or passion. Without a doubt one of the best releases this year. It's hard to belive this band is as new as they are."


- Angie Pardue, They Fell Webzine



"It's apparent that this band has a message it is trying to get across that appears to not only be genuine, but passionate. The tracks "Ice Age (2008)" and "Cannon Fodder" have the potential to become standout club hits as both have strong vocals and very danceable beats."



- John Galope, Re:Gen Magazine



"If this EP is any indication, prepare to have all of your terror ebm albums rendered irrelevant once the full length drops. All fans of terror, download this immediately. For people who have found themselves irreparably let down by shoddy ebm, give this a try and it might restore your faith a bit."



- Dan Barrett, Wounds of the Earth Webzine



"It plays on like your standard dark EBM band should with all the similar formula. Adding a little bit of flavour is sporadic female vocals, unlike previous acts of same ilk these vocals are much better sounding kinda almost like a darker Azoic."



- DJ 23, Side-Line Review



"A solid debut EP and one of the most passionate and energetic live bands you'll find in this scene. Don't let the "terror" label put you off, because there's more to this band than the cookie-cutter goblin vocals, formulaic songwriting, and complete lack of originality that have been plaguing the harsh side of EBM for quite some time. Vicious Alliance are off to one hell of a strong start and it's a safe bet that we'll be hearing plenty of good things to come from them in the future."



- DJ Totentaz, Infection X


Influences
HARSH EBM, AGGROTECH, FUTUREPOP, SYNTHPOP, TRANCE


UPCOMING SHOWS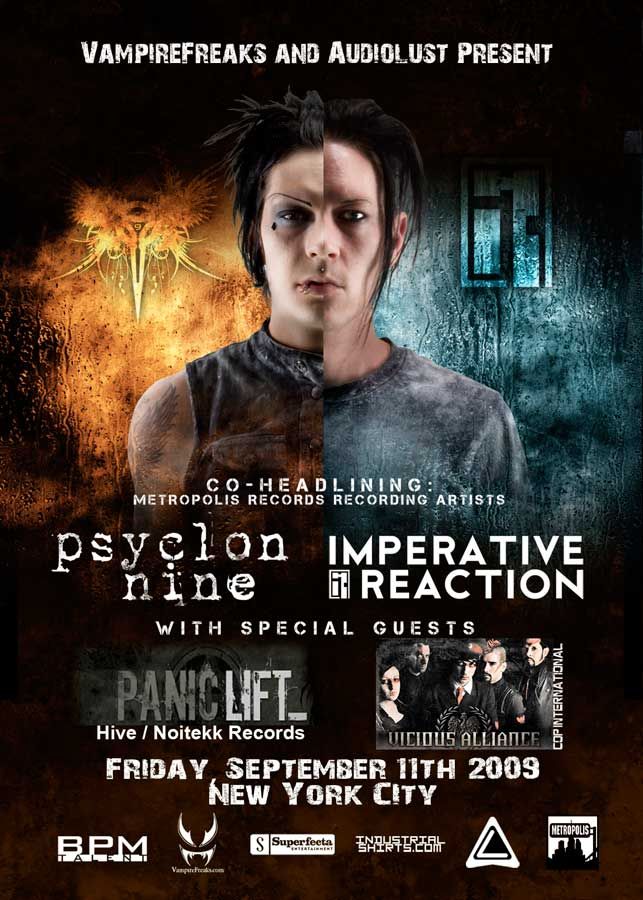 Vicious Alliance would just like to take this opportunity to thank all of the fans for their love and support. You guys are what truly keeps us strong. Thank you!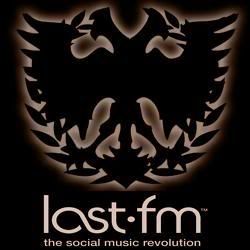 Please help support Vicious Alliance by setting up a profile and listening to us on Last.fm!