Profile
I'm VampireLily..... my friends call me Lily or Lil. I'm a naturally redheaded, green eyed, witch with a hard-core shoe fetish and a fucked up sense of humor. My heritage is Scots, Irish, Welsh, American.... proud of every single one of them.
I wear Victorian corsets, I don't shop Hot Topic unless it's for stripey socks or something with skulls, which i love. My home looks like Lord Byron's place after a particularly nasty opium trip. I'm a writer, a romantic, and sometimes a big pain in the ass. I dig the smell of old books, designing my own clothes, cursing in public places and i am a proud advocate of creative punctuation. I over analyzing stuff. I read into everything. My first love is art & words.
I'm an intelligent, strong woman. I have opinions. I have a low tolerance for bullshit. I won't apologize for any of it.
This is more than you'll ever need to know about me and probably much more than you actually give a shit about.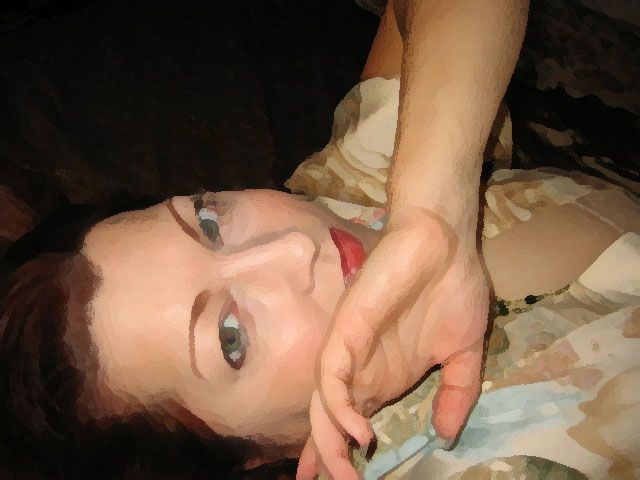 Below is one of the four cards that i created for my website... this one represents 'Muse'. I try not to take myself too seriously... but i'm quite serious about my work.
There are those of us who walk between the worlds...
We straddle the line between darkness and light, between the tangible and the imperceptible, between the land of humanity and the shadows of the spirit. We do this not because we choose to....but because we must. Within the structure of the common day, we seek out the tiny fractures which allow us to penetrate true beauty.... to find radiance in the typical moment because we know that no moment is to be ignored.
We obtain immortality through the preservation of art in all her guises. We write, we create, we paint & draw, we photograph... we leave pieces of ourselves behind so that we will not be forgotten. Through language, music, and art....we are leaving a history that will be told long after we can no longer tell it ourselves. A story that deserves to be told.
So come...walk with us~
"The amazing thing is that every atom in your body came from a star that exploded. And, the atoms in your left hand probably came from a different star than your right hand. It really is the most poetic thing I know about physics: You are all stardust. You couldn't be here if stars hadn't exploded, because the elements - the carbon, nitrogen, oxygen, iron, all the things that matter for evolution - weren't created at the beginning of time. They were created in the nuclear furnaces of stars, and the only way they could get into your body is if those stars were kind enough to explode. So, forget Jesus. The stars died so that you could be here today." ~ Lawrence M. Krauss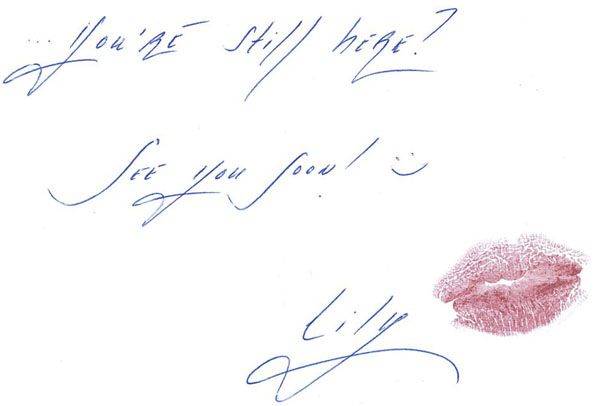 Likes
~ Supernatural: they say it's the simple things that make you happy, maybe that's true. I can be having a really shitty day but i can come home from work, put my pajamas on and watch an hour or two of the boys and it's all cool again. This show makes me really happy.
~ Ghosts.... is it odd to love Ghosts? Maybe. But some people dig Zombies...and those mutherfuckers will eat your ass. Just sayin'...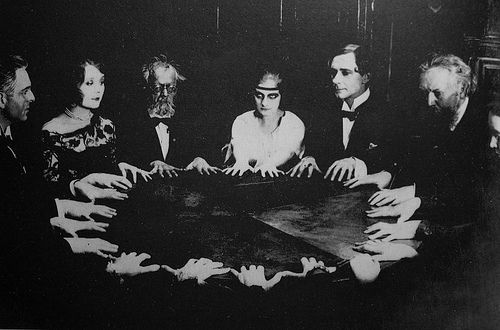 ~ I Dig Talking to People: Hearing what they're like, what they do and what they love.... what they're in to. I dig the connection.
~ Creativity: It's really cool connecting with other folks who are into the arts, writing, photography....being creative. Creativity gets me off.
Dislikes
~ Twilight: I detest Twilight with a passion. Stephanie Meyer has single-handedly managed to castrate the Vampire genre. Please do not attempt to hold an intelligent conversation about this shit...it has no place there.
~Douchebaggery (and other forms of shittiness): If you're a douchebag that finds satisfaction in hurting others, then kindly step off. Do not pass Go, Do not collect two hundred dollars. I haven't the time or resources to waste on you. I know you assume that you've got it all figured out but i have news for you, you don't. Cruelty is oft a weapon for those that are lacking in other departments.... most commonly, intelligence. Please go educate yourself on the value of being a responsible, considerate human before you consider loitering here. Thanks.
~ Cattiness (aka General Girl on Girl Back biting & General Bitchiness): I don't expect that all women will become sisters who can hold hands, chat and braid each others hair... but can we at least respect and appreciate each others existence?
~ Frauds and Catfishers: I promise to accept you as who you are as long as you present your authentic self to me. This means that our conversations and "friendship" is not based on some made-up persona that you've invented for yourself. I don't choose my friends by their attractiveness, finances, or status in life. I choose them by how they treat me.
~ Religious Zealots (of any sort): If a religion claims to be the 'only' way and then suggests that it's followers bully & ridicule people for not having the same mindset, if they think it's a sin to be a sexual being or to be gay or any other thing that's part of human nature...if they want to picket peoples funerals and bomb abortion clinics... if they want followers to turn against their families & friends because their opinions cannot be altered.......... then they're doing it wrong. Because anything that teaches that having hate in your heart is far better than love.... is a cult. Love honestly & freely and without bigotry and THAT will get you through. I dislike Religion on a whole... but this stuff really pisses me off.
~ Cruelty: To animals, to other humans, to nature. And if you seriously feel the need to be cruel and violent towards something or someone who can't protect themselves, then you're a douchebag. But there's always Karma....and Karma is merciless.
Favorite Music
i have too many favorites to list but here's a few.... Bowie, Nothing But Thieves, Peter Gabriel, Jeff Buckley, Smashing Pumpkins, MUSE, My Chemical Romance, Chopin, Florence & The Machine, Jack White, INXS, Crowded House, Gary Numan, Tom Waits, Dave Matthews Band, LIVE, Nine Inch Nails, Kings of Leon, Imagine Dragons, The Beatles, The Clash, Echo & the Bunnymen, Siouxie & the Banshees, Kate Bush, The Killers, Awolnation, Depeche Mode
https://www.youtube.com/watch?v=9uWwvQKGjLI