Sex: male
Age: 32
Location:
wilmington,
California,
United States
Account Status: Free Account
Member Since: April 09, 2010
Logged In: Sep 02, 2017, 02:07am
Relationship Status: Single
Sexual Orientation: Straight
Occupation: Target Team Member
Profile
My name is Tim, I'm 28 years old, I'm a HUGE pro Wrestling fan, Huge nerd(an un smart one...lol) very laid back, and open minded, it takes alot to afend me yes I cant spell, but its my page I can do wat I want :P I'm Straight Edge I don't drink, smoke, or do any drugs, you can say what a wimp or your no fun or whatever you can come up with, but the fact of the matter is I live my life how I want, and nobody's going tell me other wise... I wont sit here and damn those who do smoke or drink, or do other things I wouldn't and I wont try and push my lifestyle onto others... Big time Gamer. if I could somehow game for a living I would. I finally got my PS4, and it is so awesome and sexy, yes I called a machine sexy what of it :P My fav video game series of all time is THE LEGEND OF ZELDA, I am also a big time RPG fan. The Final fantasy series is my fav. number 8, and 10 is my all time fav. I mean don't get my wrong 7 is the one of the best hands down, but 8, and 10 are my fav....other games I like are...Sonic... KINGDOM HEARTS, Mass Effect, all wrestling video games, fighting game's, guitar hero(I can only play on easy but so wat I enjoy the game :P) , ETC...
Straight Edge
(also known as sXe, and xXx) refers to a lifestyle, a personal commitment, a philosophy, and a subculture that is closely associated with hardcore punk music. Straight edgers abstain from tobacco, alcohol, and other drugs. Followers of the straight-edge world view may also abstain from caffeine or casual sex, and practice vegetarianism or veganism. There is a difference from simply being abstinent of harmful substances and actually being straight edge.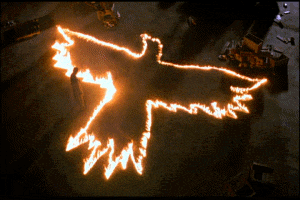 FAV. QUOTE
"BECAUSE WE DO NOT KNOW WHEN WE MAY DIE, WE GET TO THINK OF LIFE AS AN INEXHAUSTABLE WELL, YET EVERYTHING HAPPENS A CERTAIN NUMBER OF TIMES AND A VERY SMALL NUMBER REALLY. HOW MANY MORE TIMES WILL YOU REMEMBER A CERTAIN AFTERNOON OF YOUR CHILDHOOD ONE AFTERNOON THAT IS SO DEEPLY A PART OF YOUR BEING THAT YOU CAN NOT EVEN CONVIVE OF YOUR LIFE WITHOUT IT? PERHAPS FOUR OR FIVE TIMES, PERHAPS NOT EVEN THAT. HOW MANY MORE TIMES WILL YOU WATCH THE FULL MOON RISE PERHAPS TWENTY. AND YET IT ALL SEEMS SO LIMITLESS" -BRENDON LEE, THE CROW "

Likes
Dr Pepper, TACO's, PIZZA, Wrestling, XBOX live, video games, moives, TV, music, hanging out, perverted humor, comics, anything else just ask me...lol
Movies:
The Crow Is My All Time Fav, V for Vendetta, The Matrix, The Matrix 2, The Matrix 3, Friday the 13th, Nightmare On Elm Street, Child and Apos, S Play, Resident Evil, 28 Days Later, Ghost Ship, Final Destination 1, Final Destination 2, Final Destination 3, Batman: The Dark Knight, Tenacious D in The Pick of Destiny, Avatar, Final Destination, Inception, The Hangover, Superbad, Fight Club, Halloween, Blade 3, Underworld 2, X-Men, Daredevil, Grind, Loads of Dogtown, James Bond film, Blade, Waiting..., Underworld, Queen of the Damned, Ginger Snaps, Highlander:The Series, EuroTrip, House of the Dead, Scary Movie, Final Fantasy: The Spirits Within, Spawn, Terminator, Cabin Fever, Pirates of the Caribbean, Van Helsing, Oldboy, Heavy Metal 2000, Ghost Rider, 300, The Number 23, Grindhouse, Shoot Em Up, Clerks, Clerks II, Mallrats, Dogma, Chasing Amy, Batman Beyond: Return of the Joker, Repo, Alice in Wonderland, Repo Men, Kick-Ass, Sherlock Holmes, Legion, etc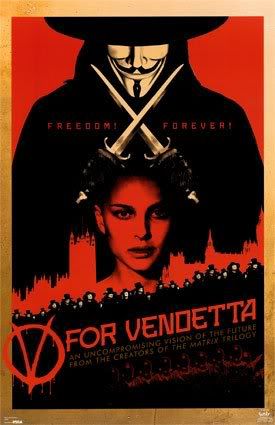 Television:
Scrubs, The Tick, Caprica, Tna Wrestling, LA Ink, The Big Bang Theory, Dead Like Me, ECW, Wwe, The Simpsons, Family Guy, King of the Hill, American Dad , Blue Collar TV, HBO, ECW Hardcore TV, Tosh.0, The Colbert Report, Two and a Half Men, CSI, Doug, It's Always Sunny In Philadelphia, LA Inked, Via La Bam, That '70s Show, Futurama, NCIS, Bones, Beavis and Butt-head, House, WWE SmackDown, Charmed, WWE Raw, Dexter, Neighbors from Hell, Important Things with Demetri Martin, The Daily Show, WebSoup on G4TV, Moonlight, Max X, X-Play, Happy Tree Friends, The Loop, The X-Files, Angel, Buffy, Prison Break , Titus, Dark Angel, Batman Beyond, Code Monkeys, South Park, Attack of the Show, True Blood, [adult swim], Spike, 1000 ways to die, etc
Dislikes
Hip hop and Rap music, fake people, people who think there kool cause they talk slang, mind games, drama, Bullshit, haters, people with no respect, Men on this site that rate me, Those little annoying dogs, long distances relationships, sadly they just never work, and many other things...
Favorite Music
The Doors, The Cure, The Used, Staind, Serj Tankian, Rod Stewart, Nightwish, Nirvana, Motley Crue, Marilyn Manson, Led Zeppelin, HIM, Apocalyptica, Grateful Dead, Green Day, Tenacious D, Jimi Hendrix, Three Days Grace, Johnny Cash, Crush 40, Nine Inch Nails, Skillet, Slipknot, Guns N' Roses, Queen, Pink Floyd, The Offspring, Red Hot Chili Peppers, Lynard Skynard, Aerosmith, The Eagles, Metallica, Saliva, Creed, Nickleback, Motorhead, The Beatles, Bullet for My Valentine, Papa Roach, Black Sabbath, Slash, Breaking Benjamin, Dragonforce, Alter Bridge, Seether, Disturbed, Drowning Pool, Evanescence, Iron Maiden, Killswitch Engage, Korn, Rev Theory, System of a Down, thepillowsJPN, Pantera, AC/DC, The Smashing Pumpkins my top fav movie soundtracks are queen of the damnd, Resident evil 2, and the punisher, and REPO r my fav.