Sex: female
Age: 32
Location:
Saskatoon,
Saskatchewan,
Canada
Account Status: Free Account
Member Since: September 10, 2004
Logged In: Invisible
Relationship Status: Single
Sexual Orientation: Straight
Occupation: Chef/Bartender/Musician
Latest Journal Entry:
Sighs
Profile
*The MadHatter*
Hey I'm a freak and proud of it. I'm a total night owl I love staying up late and sleeping in but sometimes I have to force myself to sleep early for work. I am 30 years old but I look 21ish. I've had a vampire freaks account for 12 years.
Tattooed 16x
Pireced 13x
LIKES

Friends, Freaks, Tattoos, Piercings, Animals, Kids, The Boston Bruins, The Walking Dead, Gotham, Breaking bad, Criminal minds, Saw movies, The Boondock saints, Donnie Darko, SLC punk, Jacksepticeye, Yamimash, Norman Reedus, Tuukka Rask, Patrice Bergeron, Nikki Sixx, Mick Mars, Tommy Lee, Dj Ashba, Axl Rose, Slash, Duff Mckagan, Steven Alder, Cartoons, Horror, Punk, Hockey, Music, Guitar, Bass, Drums, Keyborad, Saxophone, Djing, Shows, Raves, Concerts, Camping, Traveling, Roadtrips, Cars, Driving, Baseball, Wrestling, Surfing, Swimming, Moshing, Dancing, Cooking, Bartending, Light & Sound, Fireworks, Glowsticks, Movies, Video games, Swords, Knives, Crossbows, Halloween, Summer, Hot weather, Adventures, Walks, Cuddling, Hugs, Sex.

BANDS IM CURRENTLY IN:

Guitarist/vocals for One Night Stand

Guitarist/vocals for fear tuige 13

Bassist/vocals for White Punks On Dope

MUSIC:

Sixx: Am, Guns and Roses, Mötley Crüe, Kiss, Rancid, Sex Pistols, Queen, The Who, Iron madden, Dropkick Murphy's, Floggying Molly, The offspring, Alice Cooper, Rob zombie, John 5, Basshunter, Green day, KoRn, Slipknot, Hollywood undead, BOTDF, LMFAO, Bad Religion, Anti flag, Loaded, Slash, Ozzy Osbourne, Machine gun Kelly, Cage, Eminem, Limp bizkit, Big dumb face, Nirvana, Radiohead, Good Charlotte, Journey, Faith no more, Skidrow, Krafty kutz, Deadmau5, The Beatles, P!nk, misfits, Linkin park, Jordan Cook, the bloodly Irish boys, Neil young, Johnny cash, The ramones, Sum 41, Billy talent, Bryan Adams, iron Madden, Journey, the boston band, the boondock saints, Unchained, The new jacobin club, Caught in a dream, The Nightrain, Seven straight, J.A.DJ, US Marshell, Chaos Theroy, Jeff Galaxy, Just Johnnie, Ruxpin.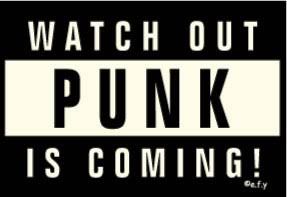 Check out my VampireFreaks Profile
Favorite Music
Punk Hard rock Classic rock Metal Blue Jazz Dubstep Techno Electrionic Rap