Sex: male
Age: 28
Location:
South Carolina,
United States
Account Status: Free Account
Member Since: January 24, 2010
Logged In: Nov 09, 2013, 10:47pm
Relationship Status: In a relationship
Sexual Orientation: Straight
Occupation: Sc Aquarium Exhibit Guide, Volunteer Library, S.A TJ Maxx
Profile
If your really into labels I'd have to say I'm your typical Bookaholic (I don't have a problem I can quit when I want which is never lol), Casual Otaku (Yes I know what the title means)or casual gamer. Anyway I'm loyal, have a sense of Honor, Charm and actually respect women as women unlike most guys. But, I can't keep a conversation going to save my life despite enjoying meeting new people. I suppose because my life is too routine than most people that I have very few things to talk about.....and now I'm just rambling. Also got the Kanji for Warrior tattooed on my right arm. Down the line I hope I can get more its just each time I have the amount a limited edition of game or dvd collection is dropped in front of me and you know what happens next. Honest truth I prefer being a "goodie goodie" its too much work being a badass in my opinion. I enjoy being a slacker who knows how to keep things interesting regardless of the scenery. If love were easy there would be very few R&B songs I enjoy. I just don't know anymore maybe I am too, "Old School." And if that isn't exciting or daring enough for you I kindly suggest you stop reading. After all that's happened I dust myself off and keep going. The world stops for no one. One thing I would like is to meet someone who enjoys Reading, Video games, anime and Comics as much as I do. Or has a wicked nice talent (Chainsaw juggling would be neat but not required lol) Despite all that I prefer a person to be themselves. Its easy to be someone else but its a lot harder for most to just be themselves. Life is to short to get caught up in what people think of you. If your happy with yourself then be happy if not change you do have that option. You know most people tend to want to be in a relationship just to say they are. Me in all honesty I just miss having someone to talk to till the crack of dawn. Anyway right now I currently volunteer at the Sc Aquarium until this job crisis in the world ends. 2012 I managed to get a job at T.J. Maxx as a Merchandise Associate. Its not much but hey it pays the bills and that's all that matters for the moment. Don't get me wrong can't wait to get work I actually enjoy. You know since I returned to my city I'm surprised I've made it this far. I mean expected to still be struggling but things are good. Got a roof over my head, good books to read a few games old school and new to play, and have met plenty of like minded people. Life continues to excite me. Haha people have been saying I've been giving off a Zen like vibe since I returned. Still got a long way to go to reach a life of stability but I can do it. May not find the greatest jobs but their decent and offer good pay. Remember volunteering is key. I'm serious calm, cool, an introvert,and more of the strong silent type so don't expect to much out of me. But If you want to talk that's cool. Though my day consists of job hunting and reading at night rinse and repeat. As my grandfather taught me stand strong even if your alone. I'm just a simple guy who enjoys a nice cup of Earl Gray tea, looking out at the water when I'm in downtown Charleston, thinking about starting metal detecting as a hobby, sitting around like an old detective over a cup of coffee,and reading. It took time and a lot of experience but I realized I just want a regular life filled with a little adventure. This day and age I've met tons of people who still don't know what profession they want to go into but for me its always been simple. I just want to be a Librarian. 1. hard for them to fire you at the county, 2. paid sick days 3. I'd get off on time and 4. Wouldn't have to buy so much books. Overall one phrase to describe me is, "I'm just one "Hell" of a Gentlemen." If you want to know more ask away. Almost forgot PSN Id FortitudeX add me for horror filled adventure and whitty banter.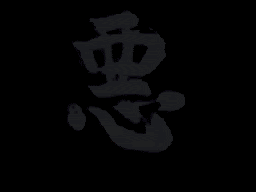 Likes
RPG's, Survival Horror, Fighting and Action adventure Games,Tales of series,Castlevania, Legend of Zelda, Mario and his weird parties, Soul Calibur, ninja gaiden, Final Fantasy, Kingdom Hearts, Sonic, Spyro (Original 3) Majority of games from Atlus, Suda 51, Smash Brothers, Cthulhu, Necronomicon, Jazz Apples, House of the Dead, Resident Evil, No More heroes, Katamari damacy, Devil May Cry and many more. Iced Coffee, Pirouline, Vanilla coke, Cherry Coke, Sprite Remix, Fruit Punch, the occasional glass of Vodka, Mead or Apple Sake, Cuba Libre, my homemade Butter Beer, Tempura Udon, Wonton Soup,Pocky, Ramune soda,Danish short bread cookies, Zombie Apocalypse survival plans,Working on time Travel plans, Fishing, The beach, Macabre Art, Reading, Horror, Fantasy, Manga, Paranormal crime novels.Cloudy days, Tattoos, piercings, Darts, dyed hair, glasses Women with spunk, Russia,China, London, Japan, Foreign Horror and Martial arts movies,Spy Vs Spy,Godzilla,The boondocks,Doctor Who,Kitchen nightmares, Restaurant:Impossible, Big Bang Theory,The Castle Series, 1000 ways to die, The walking dead, Deadliest Warrior, Jet Li, Gabrielle Union, Megan Good, Kevin Hart, Vin Rahmes, James Earl Jones, John Witherspoon, Books on executions from past to present, Metal Detectors, Sunken Ships, Gemstones, Gold, Silver, Pieces of eight, Swords, self-defense weapons, Classic and Modern Animes,Pirates,Knights, Zombies, Ninjas, Musketeers, Predator Aliens, Xenomorphs, Steampunk, Dresden Series, Nightside Series, Sano Ichiro Series, Codex Alera, Dragonlance, Lord Loss, Forgotten Realms,Hell Rasier, Brian Keene, Winter nights and those days when the sky is gray, heavy wind and a light rain.
Get your Portable ID!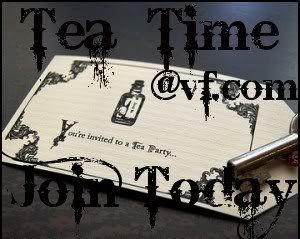 Create a playlist at MixPod.com
Dislikes
Posers, stress, overly obsessive fanboys, rudeness and arrogance for no reason, people who lack a sense of honor, Sunlight, those who disrespect others beliefs or life styles, Racists because their too stupid and lazy to come up with a real reason to hate someone. Cheaters, and complainers. Alright to complain once in awhile because your human.But its life bloody deal with it your going to get your teeth kicked out once in awhile. The question is will you fight back? Most of all I hate narrow minded people. Broaden your views of the world. more places than just America. Learn a little more about other cultures.Women who play with men hearts. Been through that and it scars a guy for life, Customers who don't understand that there are no more products in the back area, the phrase, "It just happened.", when it feels like an hour passed by when its only been ten minutes. Last but not least being stuck in a place for hours without anything to read. Last women and guys who don't give other people a chance when it comes to dating and relationships who knows you maybe surprised.
The Dante's Inferno Test has sent you to Purgatory!
Here is how you matched up against all the levels:
Take the Dante's Inferno Test
Favorite Music
Favorite Genres:Classical, Industrial, Latin, Bossa Nova, RnB, Nujabes, Jazz, Acid jazz, Jazz Fusion,Video Game, Techno, Gothic Rock, Power metal, J-rock, J-pop, Nujabes, Instrumental, Underground, Swing and Throwback Jamz Favorite Groups: Apocalyptica, Malice Mizer, Emillie Autumn, Creature Feature, Voltaire, Lords of Acid, Earth, Wind and Fire, MSI, Ramstien, Mozart, Vivaldi, Beethoven, Handel, Blazo, Ayur, Marcus D, Nomak, Kondor,Cradle of Filth, Common, Kanye west before he changed, Slum Village, Musiq T.M. Revolution, Rookie's is Punk'd, Nico Touches the wall, Art School,Gotan Project, Royal Crown Revue, Utada Hikaru DJ Boyler, DJ Clark Nova, DJ Tiesto, Baracuda,The Gazette, O-Zone, DJ Voltaire, DJ Irene, Iced Earth, The Movits, Uverworld, Trans Siberian Orchestra, Yoshida Brothers,Crown Royal,Symphony X The Whispers, Lotus Juice, Uverworld, L Arc En Ciel, Parliament Funkadelic, Don Diablo, Shoji Meguro, Nobuo Uematsu, Art School, Porno Graffiti, Ocremix artists, Mac Jams Artist, Newgrounds Artists, Underground music, Spyro Gyra, Zelda Reorchestrated, Crush 40, GPKISM, Jurassic 5, Marko Polo and many more but you'll have to find out yourself. <object width="560" height="340"></object> <object width="425" height="344"></object> <object width="420" height="315"></object> <object width="560" height="315"></object>