Profile
Hello out there! I never know where to begin these damn things....I'm adorable but a bit out there...lol...it's alright...I might not have it but there are worse out there! I am a loyal friend...I'll help with anything whenever asked and even though it's not always appreciated for helping...it doesn't phase me. I have a high level of self-esteem but sometimes feel very alone and misunderstood. I can be adventurous to a dangerous extent and love tempting fate. I question the meaning and purpose in life...but when it comes down to it...I'm completely happy with being who I am! I love the feeling of someone getting what was coming to them...a serpent represents good and evil in everyone. I keep my strengths and weaknesses a secret *evil laugh* MUAHAHAHAAHAA!! Always energetic and looking for some fun. Sometimes I just want to fly away from the world itself to seek something more exhilarating to endure and experience. I'm known to be the center of attention, always looking to give a good laugh and to help others. I don't like being caged, it could be inside my own house...it'll merely drive me insane!! I can also become carried away...turn sour to other people on bad days! I show no fear when it comes to protecting the ones I love! I know when to choose between right and wrong. My hidden power is fire and been told I have a very strong and courageous soul!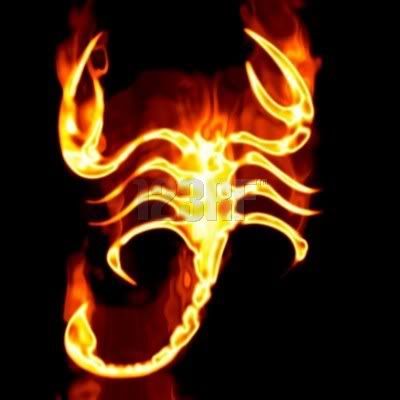 THESE PEOPLE ROCK...GO CHECK THEIR PROFILES OUT AND YOU BETTER BE NICE!!!!!
Mistress_Thanatella

"MY LOVELY MOM AND BEST FRIEND!!"

Just click her name and it takes u to her profile.

Go give her a ten!

Mistress_Thanatella

~Artistic and an amazing guy~

Necrosis_Synthesis


~Go give him a 10~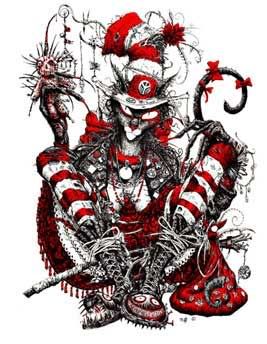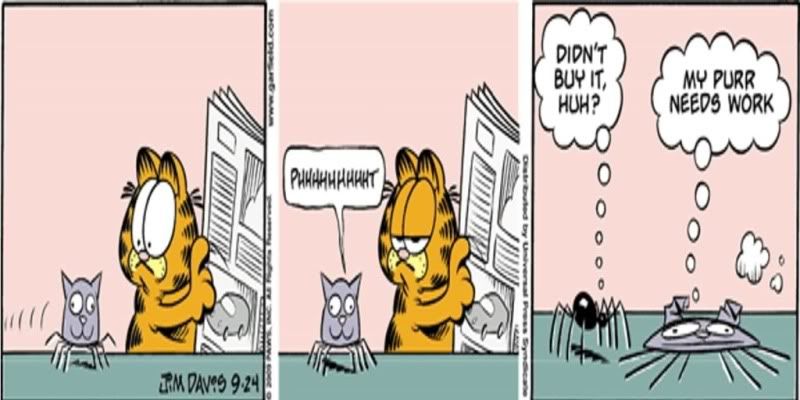 Likes
Too many things to list but...here is a few to start with. Vampires of course...lol. Laughing and joking around! Supernatural happenings, Zombies, night, ghosts and things that go bump in the night, horror movies as well as comedies, Mistress of the Dark Elvira, anything Celtic, dragons, SCORPIONS(my sign), beaches, being with my friends, mustard, playing video games(since I was 3yrs old), talking to my mom for she is also my bestfriend! I love to play with things, if the sign says "don't touch" trust me, I'm gonna touch it, LOL! Snowmen, I think they are awesome! Garfield, penguins, Foamy the Squirrel, Teenage Mutant Ninja Turtles, colors orange and green, pumpkins/jack-o-lanterns, marvel comics/superheros. Playing in my grandma's wheelchair, it's fun, LOL! I love being outdoors, love ALL animals(except spiders...as long as they leave me alone, we're cool....lol), Love listening to music, oh yeah, eating...mmmmmmmmm yum! Oh, speaking of yum...I like breasts, nice round butts, girls with meat on them! I like something to hold and my love is awesome to hold!! That's enough, too many more things to name.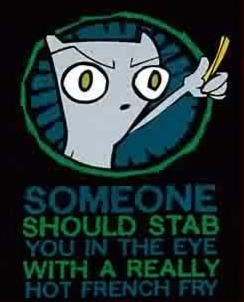 Dislikes
Animal cruelty of any kind, spiders, people that judge, prejudism, spiders, posers, dishonesty, litterbugs, mayonnaise(just nasty), spiders, most seafood, cheaters(it gets you no where!), did I mention spiders, country music, stupid people. The list could go on but I don't want to put more hate in the world.
THIS IS ONE BAD ASS PUMPKIN!!!
Favorite Music
Pantera, Godsmack, Lamb of God, System of a Down, Mudvayne, Marilyn Manson, Rob Zombie, Seether, Cradle of Filth, Poppa Roach, Nirvana, Evanescence, Linkin Park, Ozzy Osbourne, Metallica, Slipknot, MUCH MORE!. Techno, Dubstep, Goth Industrial, I actually like some classical music, especially Mozart! It just depends what mood I'm in at that given time. I like a variety for each artist expresses how they feel in there own way and I admire/respect that!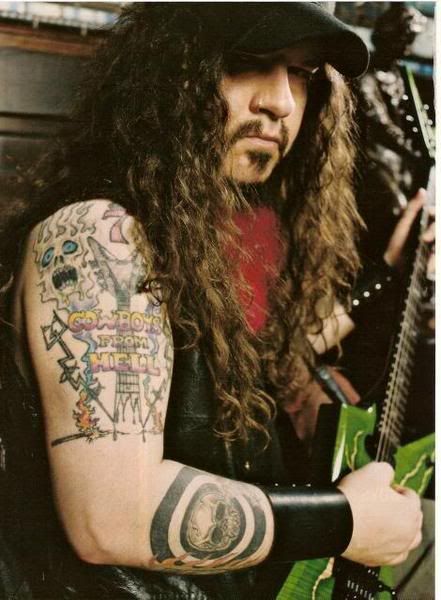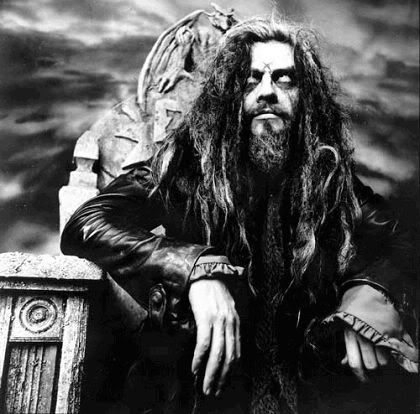 <form action="http://www.memegen.net/viewmeme.pl" method="post">
What do your eyes say about you? by Buzzy2232
Name
Eye Color
Your Personality is
Humorous
Your Smile is
Perfect
Your friends are
Your family
Your kiss is
Delicious
Your life is
Social
Your passion is
Caring for others
You are
Amazing
</form>
~NOW THAT YOU THINK YOU KNOW ME...TAKE MY HAND AND JOIN ME IN THE TRIP TO THE UNKNOWN~