Profile
| | |
| --- | --- |
| A | Accurate |
| L | Luxurious |
| E | Extreme |
| X | XtRemE |
<form method="post" action="http://www.go-quiz.com/acronym/acronym.php">Name / Username:
</form>
Name Acronym Generator
From
Go-Quiz.com
Blood,Fire,Satan...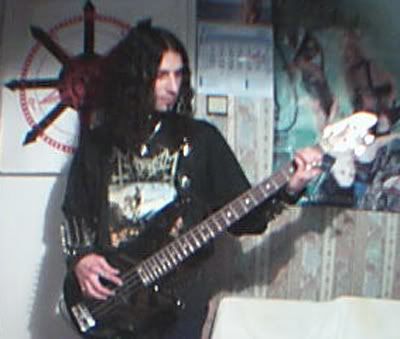 Take the quiz:
WHAT RELIGION BESTS SUITS YOU?

Devil Worshipper
You've probably been called possessed loads of times, you're pure rebellion, you won't let anyone tell you what to do, and you wouldn't set foot in a Christian church unless to blaspheme it. If anyone was ever stupid Enough to mess with you, you'd probably murder them!
Quizzes by myYearbook.com -- the World's Biggest Yearbook!
Take the quiz:
What Kind Of Weapon Are you?

Nuclear Bomb
You're a Nuclear Bomb! You are by far the most dangerous and destructive of all the weapons. You're also the most advanced. You're cold and completely indifferent, destroying everything you can without feeling, remorse or regret. You also leave a nasty aftertaste: Radiation. You plague people for years, poisoning and killing the ones you didn't destroy from the get-go. You are the only weapon with the true ability to destroy mankind. You're horrible.
Quizzes by myYearbook.com -- the World's Biggest Yearbook!
How evil are you?

And when he had opened the second seal, there went
out another horse that was red, and power was
given to him that sat thereon to take peace
from the earth and that they should kill one
another. Revelation 6:3 You are War.

Which of the Four Horsemen of the Apocalypse are you?
brought to you by Quizilla
Likes
Satanic Rituals, Sex, BDSM, sluts, Dark Arts, Orgies
Dislikes
x-tians, antinazi people, romantic posers, football, mainstream music and mainstream bands in all the styles.
Favorite Music
STYLES:
Fast Brutal Satanic Black metal, NSBM, EBM, Dark Ambient, Industrial, Death metal, Doom metal. NO MUSIC MADE FOR THE MASS ! NO MELODIC SHITS !