Profile
VF
www.VerilyFacile.com

I like reading profiles. How about you?

Welcome to what is possibly VF's longest profile - just shy of 16,000 words and still incomplete. I've been labelled egotistical, stupid or narcissistic for caring to write so much. Personally I don't love myself half as much as I doubt my self worth. There's no shame in writing a long profile on VF just because the majority of profiles on here are short.

I've never been a fan of the music available on VF playlists, especially those set to autoplay. They tend to lack subtlety. Here's an optional playlist of my all-time favourite (and mellow) songs to go with my profile. My profile is rather lengthy, so if you have the time it'd be nice to play the music to go along with it...nice sales pitch son.



https://www.youtube.com/watch?v=xCLYFeEK4ss&list=PLdmkj-NXtrBQKBqBvGl8NMXnfBWpndomY



Hi, my name's Ed and this isn't a profile to try and display just my good side. We're all real people with actual flaws. Conversing online allows us to choose what to reveal. I'm here for real people - not those hiding behind self imposed filters. If you fancy taking an unabashed look at a rather awkward, self-deprecating, but somewhat charming VF resident then please read on.

I'm 31; although I feel a lot older thanks to aches and pains that have accompanied a decade long anxiety disorder. I post a lot of pictures of animals as I find them heart warming. It also allows me to indulge in my idiotic pursuit of acquiring more likes on here. It's a vapid past time that doesn't make us more interesting, valid or productive people and yet it can be addictive.

I find the company of animals to be magical. Zoos however tend to be places of mixed emotions. We've driven many animals to extinction - I find myself asking would life be more appealing spent in a declining homeland or imprisoned by us - freedom and survival replaced by confinement, tedium and an unnaturally long lifespan in captivity. Being the dominant species I think we assume most creatures have a lesser brain - that's no justification for our behaviour.

Its new age, overly simplified hippie phrasing; but all life is connected. It's fusty and old fashioned; but suffering begets suffering. The health issues that come with eating meat are apparent - although this could be due to how processed and chemical ridden our food is. Yes, eating animal based products has some health benefits - but that's thanks to the ingenuity of our digestive system, which is designed around absorbing nutrients from food. A lot of disease is preventable through lifestyle - we all know it and many of us choose to ignore. It's time consuming, expensive and a lifelong routine where you'll probably encounter a lot of mental resistance to when attempting to be a part of. I know I'm headed down a self destructive road for my health if I carry on the way I do - living in excess.

I personally think some of the health issues around animal based products is the conclusion of our mistreatment of animals. Look how we keep, treat and kill millions of animals each year - our behaviour is disgusting. It's a primal urge that's been mechanised on a colossal scale (but burgers are dericious). Many modern diseases come from thousands of years of our ancestors raising animals for consumption. The mucus forming nature of dairy products also promotes acidity throughout the body. I know vegans get a lot of flack - but a plant based diet is without a doubt the best way to live our lives. I find it funny I mention veganism so early on in my profile (classic vegan ego) when I'm not a practising vegan myself: although it's easy to see the merit when researching nutrition and medical studies on foods. I don't feel much animosity towards egotistical vegans, even if they have only discovered a relatively simple truth - you're only as good as what you put inside your body...and no this isn't a greenlight for pansexuals.




Anyway I'm off on a tangent, I do that a fair bit. Let's get back to zoos: they tend to make me feel very negative and I often find myself hiding behind my camera when I visit them. Life behind a lens is filtered and feels safer - hence why so many people here hide behind camera filters or obscure angle photography. Plus the desire to get those perfect shots is rather irresistible. Whilst I like photography, the expressions and actions of many animals encountered within zoos feels rather sad and desperate. Given the chance, I wouldn't have pets. I don't like keeping anything captive or slowly eroding from the neediness of another life that's reliant on myself. We adopted a stray cat last year. Whilst I really do care for her I do worry about the future. Nothing is forever and losing a pet is something I've gone through 5 times before and it never gets any easier. Mindful Ed reminds me that we can't mourn the past or fear the future. After all we can only affect the present, and we should enjoy the gift of life - not waste it or mourn it's passing.

Death can evoke rather egotistical reactions: "We can't do this anymore." Why didn't I say this?" "I miss them" "I wish they were still here." A GP from my home town once said that people who cry during funerals are crying for themselves and their mortality. We should look back fondly at what was shared with someone who has died - not lament over what was lost. Many people use loss as a crutch: breakups, theft, death etc. Don't mourn the past - let it go.



"It's not that easy"

Most things in life are as easy or as difficult as we make it upon ourselves.



Humans strive to better themselves through technological improvements which have helped us overcome and automate struggles of survival. Many of us live comfortably and yet most of us complain on a daily basis. Modernity has made us soft, spoilt and petulant. Our progress has left in it's wake of some of the most destructive, egotistical and self-deluded behaviour in human history. Values have suffered the more automated and integrated our lives become. Technology is slowly dissolving our humanity.

The actions of modern times tend to prioritise profit over necessity for survival - if anything we're driving ourselves towards future extinction with a blind ambivalence toward it all. Most of the western world has it better than the rest of the planet and yet anxiety, depression and addiction are on the rise. I think ours is a crisis of identity. We're bombarded with media and tethered to social media. Every app, website and shop demands our details to feed us more marketing ads to coax us into buying more nonsensical items we don't need. The more I read and learn the more disenchanted and powerless I feel. I'm filling the void of unfulfilled dreams and unexplored creative passion with TV, computer games, drugs and other self destructive and frivolous past times: that's how I hide away from it all, how about you?

Let's go back to animals briefly - I feel that other animals should be protected by us, not driven to extinction for our own wants and supposed progress. Remember we too are animals, we're driven by survival instincts. Sometimes it's good to take a step back from your own wants now and then to help your fellow man. Take it from me: if we get caught up in our own mind too much we can lose grip with reality and that's never going to end well. For all my criticism of humanity and defence of animals you might be asking do I go out of my way to save endangered animals or donate to charities etc? No. As with most of us, my thoughts tend to vastly outmatch my own actions. Does that mean my thoughts are irrelevant or somewhat tarnished by my lack of affirmative action? Possibly; especially if I criticise too many people - which I do.

I'm caught up in my own thoughts most of the time - my favourite and most hated moments are spent in my own company. People who've known me for years and read my VF profile say it sounds nothing like me. This is because it's impossible to project an entire interior monologue to people. We all wear social masks as we don't have the capacity to project or be exposed to everyone's weird thoughts: life's too short and our minds are too busy. It's easier to appease people with humour, sarcasm and light heartedness. There's also a lot of contentment to be found in comedy - you can invest intellect and creativity together and the reward is laughter and positivity.

For better or worse being stuck in my own thoughts for so long has lead to a lot of soul searching and a lot less doing. I've lived a pretty dull and sheltered life. There's intellect and a desire for knowledge as well as a stark naivety towards many aspects in life. I went to the same private school for 11 years from 5 to 16. School was fifteen miles from home and I only saw friends a couple of times a year outside of school. This lead to a rather uncomfortable amount of time in my own company. Isolation isn't good for us - and it's turned me rather odd.




I experienced a recurring pattern of close friends moving abroad; this happened 4 times during my time at school. I gradually became disheartened with socialising as I felt that every friendship was finite. As I got older I invested less time and effort into socialising. It's strange to say in my early 30's I've seemingly regressed back to how my childhood was - stuck in my own company with very little socialising or going out asides from the necessities. During my early teens we got our first home computer. Hello Windows 95 and MSN. Those were the golden years for me: before dating or anxiety. It was just me and the internet which opened up a new means of communicating and socialising from the comfort and safety of home.

I found solace in chatting to people online and felt content since I was used to being in my own company so much. It didn't matter if people lived abroad if we spoke online. I went through a few periods in my life when I felt closest to those who were furtherst away from me, which in hindsight feels rather unsettling. In the early years of socialising online I adopted alter egos as I wasn't happy or fully aware of who I was as a person. Incessant pretending can be pretty self destructive and lying to impress people and bring them closer to you only serves to push them away when they discover the truth.

As children my parents didn't make much time for me and my brother. Outside of meals, family events or going out where my parents needed to go, me and my brother were left to our own devices. My parents are good people, but good people don't always make great parents. They enjoyed their free time as their own and virtually all memories of my parents were them watching TV in their spare time and not interacting with us. I don't bare them any grudge however as I'm selfish with my free time too. Asides from children making me feel mentally nauseous, one of the main reasons I don't wish to have kids is because I'd resent having to invest so much time and money on a child. I have no memories of my parents playing with me as a child. A few years ago I found some old family photos and I saw one of me as a toddler with my parents actually playing with me - I was moved to tears. Both my parents and brother are a lot readier to socialise in their later years, at this point however I'm rather indifferent about family.




My brother is pretty high up the spectrum and we rarely played much as children. When we did play it often felt awkward. We also went through phases of pestering and bullying each other. There'd be weeks or months where I'd impishly berate and annoy him, followed by a prolonged wave of retaliation. Many memories of my brother were his need for privacy; if me or my parents knocked on his bedroom door or walked into his room he'd usually rush to the door whilst screaming, shouting and slamming it shut. Any task he had to do out of his comfort zone would lead to a fair amount of verbal upset.

Spending so much time in my own head lead to a wonderful imagination which has grown with age. Whether playing with Lego, Action Man or running around the garden with toy guns, as a child I was usually on my own. When I discovered computer games at around the age of 8 I became even more invest in fictional places. They were a home away from home in my childhood and the start of a lifelong addiction to computer games which I think has taken more than it's ever provided.

My parents have provided for me and my brother in terms of financial security. Asides from their giving nature which seemed to associate love with money, they only tended to show affection towards me and my brother when we'd achieved something or some time after we'd been chastised for doing something wrong and once everyone had calmed down. As life wore on, the only times I recall hugging my parents in my adult life was during points when I was in a crisis. I tend to bottle things up, run things over and over in my head and there's times where I wind up caving in on myself. Mindful Ed reminds me to focus on the here and now and not unnecessarily burden myself with past problems. The past has gone and there's no sense in torturing myself for what once was or never will be. The same goes for fearing the future. We can only affect present, and we shouldn't enslave ourselves with mourning the past or fearing for the future.

Being shown love during times of success or distress has led to a rather confusing sense of self worth and a difficulty maintaining fulfilling relationships later in life. I've noticed in relationships I often show love in a similar way that my parents did when we were kids. I tend to hoard my free time and only show love during times of success or after a row.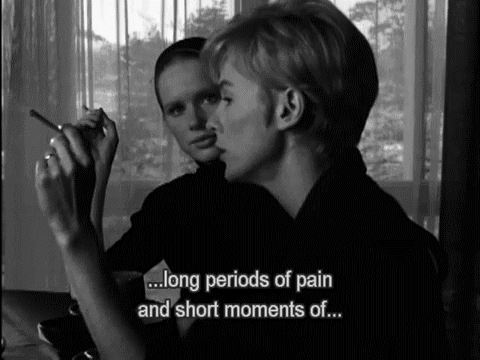 Going out so little as a child and being absorbed in imagination, the lines between fiction and non-fiction began to blur. When I was at school I started to make up stories of places I'd been and things I'd seen with my family. I was so passionate about fiction and fantasy I became quite skilled with lying from an early age and according to my parents I had a lot of parents and teachers fooled. There's always a flaw with lying though - people's expectations vs reality. One memory I recall vividly was lying about my dad's job - I said he was an astronaut. Nobody believed me that time; unsurprisingly. But I invested in it, I didn't let down for weeks. On the last day of school my dad came to the end of year service at the church (went to a Church of England school). A couple of kids came up to my dad before going home for the summer and asked him if he was an astronaut, right in front of me. My dad didn't play along and told the truth. Oh those cringe moments. Maybe that's why I enjoy awkward and self deprecating comedy so much; because I've experienced it a lot.

As I grew older and began to feel more comfortable in myself and started to rely less on lying and investing too much in the make believe when talking to people. Manipulation and being adept at lying aren't good credentials to have in life, although I shan't disregard them as they've shaped certain aspects of my life - a help as hindering many others. I'm well versed in adapting my persona depending who I'm around - mirror what people choose to project and you'll win them over. I can read people's emotions well and can easily change persona to suit, flatter or manipulate. As an adult I've noticed it to be unnervingly easy to manipulate people into doing what I want them to. However I also have a weighty and often unnecessary feeling of guilt weighing down on me which keeps me in line - life's all about balance after all. Mostly I keep it simple and I'm known my many as a polite, helpful and unimposing man.

Guilt, laziness and self doubt have helped hold me back. I prefer investing my people skills to read what others need and to cheer people up when they're feeling down or going through a rough patch. I met someone who invested a lot of time in helping me during my darkest months and I try to return the good deed by helping others and catering to their needs. It's often easier helping others than ourselves and giving to excess can be a sign of self confidence issues. Incessantly helping others runs the risk that you wind up spread too thin and can become mentally and physically exhausting. There's also a risk of becoming known as the go to guy for people with problems. This can attract a lot of users and broken people - not the sort of people you need around you day in day out. I've been through a lot of emotional issues with anxiety and depression and been told I give sound advice. At the same time, the older I've become the smaller my circle of concern has become. I've tried to distance myself from emotionally draining people...seems counterproductive to keep returning to VF doesn't it?

I'm a bit of an oddball and tend to think I'm right most of the time - this comes from spending most of free time as a child and adult in my own company. I've been making more of an effort in recent years to try and things from other people's perspectives, although it's not been easy.

I'm either on or off; obsessed or uninterested. I can burn brightly but I often burn out quickly. Life is reliant on balance and I often feel like l'm sat on a seesaw on my own. All my life I've lived in remote villages and towns in the fens of East Anglia, England. I find cities to be exhausting on the senses and I'd never wish to live in one.




I feel like an old man at heart - I'm forgetful, nap often, I'm in pain on a daily basis, my hearings bad, most of the world confuses me and I tend to complain a lot. If I socialise I like people to come to my house, even though I feel tense from the lack of privacy a house full of guests entails, but at least I can tell people to leave when I choose. On the rare occasion I go out to socialise I'm always the first to go home and usually the quietest in the group. I prefer one to one chats with people, in those situations we can talk about any subject matter with great depth and energy. Amongst groups of people however, I tend to be fairly mute. I'll listen and ponder, stare off into space or if I'm in my house I'll do chores and tidy in the same room so I don't have to talk to people. Too many people means too many variables in big groups. My mind is a busy enough place as it is and to incorporate too many elements into the mix tends to leave me feeling confused and uneasy.

When I do go out I like to get away from people and be amongst nature. I have a fondness for history and bygone eras and a penchant disregard for where the future is headed. I find young people to be awkward reminders of my own naivety. I could care less about trends or current events - I wasted many years emotionally investing in the horrors I read on the news. I stopped reading the news 2 years ago as it did me no good. If you want to experience the world around you then go out and look, hear, think and feel - don't read the paranoid ramblings of newspapers; they don't promote wisdom and can lead to bigotry.

I have an intense personality and imagination that often inspires and infuriates myself and those around me. I do well with art, photography, humour and animals. I don't do so well with worry, stress, doubt and finishing something I've started. I try to see the good in bad situations or people and yet I frequently catastrophize aspects of my life. Imagination was an escape from being on my own so much and a strong minded nature became my burden. I often feel uninspired and wayward in life. I've abused money, drugs and my own health and well-being in an attempt to hide from mediocrity, troublesome feelings and my true potential. We often believe we're destined for greatness. It's probably ego or naivety that makes me think my claim is more justified than others. Then again when I have inspiration and dedicate myself to a task I achieve great results very quickly. Unfortunately my progress, drive and enthusiasm is often intense but short lived.

I'm not a very brave soul, but I'm a helpful and playful one. If the burden of money was erased I'd happily live out my days in a small Highland village, painting and taking photographs.




I know a lot of VF like to browse images - so let's move onto the aesthetics:






I tried many looks when I was younger. Now that I'm older it feels easier accepting who I am and just being myself. Other than my 3 piece suits for work, I dress pretty plain and understated. I have a few tattoos and piercings. I find profile lists of piercings and tattoos rather tedious; everyone and their mother has body mods these days. I have a bouncy walk that got worse after I bust up my hip in a 70mph head on collision in my early 20's. After 7 years of dreadlocks my hair started thinning in my mid 20's . Took a couple of years to get over myself and get past the insecurity and stress going bald caused. Nowadays I find a shaven head to be a hassle free and enjoyable look to sport. People have said I sound posh, old or have a nice accent - personally I find my voice to be pretty uninspired and monotone. I'm a red head - I had a few people over the years mock - mostly at school. Society does seem to think red hair is laughable. Then again I'm quite used to odd looks and comments from given how I've looked and what I've shared over the years.

I'm 6'4" and slender - I was even more so, until I started drinking 4 years ago and developed a micro keg that replaced the 6 pack I had most of my teen and adult life. Life is always about balance and I've let myself overindulge for a bit too long. Hedonism is fun but it's never a healthy or productive road to take. Best to quit while I'm ahead and maintain this healthy living that I've dipped my toe into a few times without fully taking the plunge. I feel better for giving up all the vices, I have more energy, less anxiety and more clarity and drive. But do I stick to it?


"No."


Salads, smoothies and exercise aren't as appealing as weed, beer, junk food and gaming to excess. Gaming has been my main setback in life and I think the substance abuse was merely an addition to try and justify and rejuvenate my longest addiction which has been gaming. I prioritised it over school, studies, homework, socialising, relationships, family meet ups, personal hygiene, healthy sleep cycles etc etc. An addiction spanning over 20 years. It's tiring at this point. Just stuck in an unhealthy routine that's been the basis for most of my childhood and adult life - achieving more in fictional worlds than I do in this non-fictional one we call life.


I've been on and off VF since I was 17. I'm probably best known as Raggamuffin. Over the years I built up a negative reputation with VF regulars. I'm no stranger to speaking my mind without taking other people's perspectives or feelings into consideration and this can lead to animosity. For many years I've been obnoxious and loud mouthed - it can work when being humorous, but often my criticism is literal and taken personally. The internet has made people rather brittle to criticism and people are quick to get upset. I'm instinctively critical and overly sarcastic to most things I come across in life. The older I get the grumpier I become. I probably complain so much because I'm not content with where I am in life. I know where I want to be, but whether I have the guts and determination to get there is another matter. You can sit and set the world to rights but it doesn't accomplish that much. I should take my own advice more often. It's easier to offer advice and help others than it is to help yourself.
Asides from window shopping visitors I think a large portion of people view my profile because of something I've said. There's no denying I've acted like a cock online over the years. I'm sure many of us are guilty of such behaviour. It's strange how repetition, however fruitless, has a comforting way about it: why else would so many stay in shitty jobs or relationships? I figured I'd leave that username behind and let sleeping dogs lie. In a (far from) silent protest to the window shopping and impersonal nature of many VF users, my profiles have grown in length as I got older. I've yet to ever truly finish a profile in recent years. They're a constant work in progress. Maybe one day I'll hit where I want it to be, much like many aspects of my life.
I've told myself to refrain from viewing the new pictures, journals and newsfeed sections of this website - so far without much success. Mainly due to my need to comment on what I encounter. I don't have many positive responses to many things I see on VF. "If you can't say something nice don't say nothing at all" springs to mind. In reality "nice" wouldn't exist without it's counterpart. Whilst I can be critical of others I also see the best in even the most deplorable person. There's always good to be taken from the bad - sometimes it just takes a little searching. Being critical is (rightly) seen as judgemental or pompous; but I know what I like and I don't. I've seen the same behaviour on VF for over a decade now and my patience has worn a little thin with regards to the melodrama and moodiness a lot of users evoke - probably because I'm too busy focusing on my own, eh? I do wonder why I return so frequently to VF when there's many aspects of this site that no longer appeal.
"So why are you here then?"
It's a question I've been asked (often scornfully) many times whilst I've been on VF; although not half as many times as I've asked myself over the years. I mainly return to find new friends. Whilst most conversations I have on VF don't last that long, every now and then I find someone with whom I know I have a friend for life. I guess most of us are just ships that pass in the night.
I'm a very sarcastic, literal and quick person in conversations. A room full of laughter is a wonderful thing and I like to make people laugh. When I was younger I used humour as a means to hide what I thought was a fairly lifeless and uninteresting persona. As I've grown older and have more experiences and knowledge under my belt I found humour was a lot easier and more natural to engage in. It's also a good way of breaking through negative situations and emotions. I love to take turns of phrase, jokes and things people say into literal and colouful analogies. I also enjoy word play and puns - especially in what I draw.
I found spending such a long time on my own led to a lot of naiivity. I had a lot of growing up to do in a relatively short space of time. I only really became sociable outside of school and college in my early 20's. In one summer I socialised everyday, went to parties, illegal raves, had multiple relationships and felt like I'd lived more in a short space of time than I had done in countless years prior. I burnt out with that lifestyle rather quickly and I went through prolonged waves of being a recluse. These days if I go out it's for the opposite of socialising - it's to get away from everyone and be surrounded by nature.
My first 3 relationships were with 3 very different and very intense people. My first, and the baseline for future relationships had lost both her parents to AIDs - they were abusive heroin junkies. She had tried to adapt to such an inhospitable past through an overly vibrant and socialite mask, unhealthy relationships and self harm. I walked into that relationship pretty naive and walked out of it pretty messed up. My second girlfriend was how I'd been in my first; clingy. It was a good contrast to be on the receiving end of such unhealthy behaviour. If you're not comfortable in yourself you're not going to be comfortable in a relationship. Being with someone else to try and be happy is merely a distraction and you'll end up bringing 2 people down instead of one.
My 3rd was marked by her ex girlfriend attempting to break us up throughout the 18 months we dated. They cheated on me twice, I stupidly took her back. A lot of emotionally stressful and messed up things happened during that year and a half. After a period of 4.5 years I barely went a month without dating. I didn't know where I was going in my own life and dating was a good way to bury my head in the sand and avoid my own self doubt and confusion. Life is a mirror however - people I dated were often a reflection of tendencies I had within. Realising the error of my ways I remained single for a little over 2 years. It was a time of introspection and reflection as I needed to get my priorities and own happiness in better order. As I grew older I've noticed the tone of people I date has calmed down. I don't feel like emotions have burned so brightly for me with friends, family and relationships in the past 5 years. No doubt due in part to the taxing effect of an anxiety disorder.
I enjoy being giving and selfless wherever possible. I'm instinctively helpful and polite: I think this is due to upbringing at home and in the small private school I attended. Most people who know me in fact know me as a kind, caring and very giving person. I think the internet is an outlet for many people's worst traits. A quick tour of Youtube, Facebook or forum comments and attitudes and you see how the anonymity of the internet has bred a generation of seemingly hateful, spiteful and vindictive people. Is it healthy venting and taking out issues on other people? Personally I find any conflict I encounter or get caught up in online quickly provokes my anxiety and symptoms – hence why I'm doing my best to avoid such situations that provoke negativity.
Speaking without thinking is a pretty bad habit I've had over the years. Being impulsive can be a reckless habit. Although having no filter is sometimes commendable - it's often lead to me upsetting and confusing various people over the years, especially on VF where people seem a lot more brittle when it comes to criticism. It's easy to judge judgemental people – as ironic as that statement is - I've encountered no end of criticism for opinions I have. You can't fight fire with fire though. Apparently (in an ideal world) getting to know someone really well is the best foundation on which to make a judgement call on what you think of them – personally I like to save time and call a spade a spade when I see one. After reading hundreds of VF profiles over the years I sometimes wonder if the average user has many original thoughts - because often it feels like a retelling of Groundhog Day when I read people's profiles and the same likes/dislikes and temperaments.
But I digress - I try my best to help everyone I can. The feeling of giving is a nice one. As with any nice feelings in life they can become habit forming and even addictive and in all honesty an addiction to help others is no doubt due to it being easier than helping and resolving my own issues. When I'm at my weakest I give the most - often to the point where I've spread myself too thin and start to wind up giving so much it's taking from my own wellbeing. Whilst I don't expect to be repaid for what I do for others, I do try my best to distance myself from thankless or parasitic people. There's an unnerving amount of people who willingly use people as a means to an end.
At many points in our lives I think it's good to take a step back from the interior monologue and thoughts you have in times of stress to try and gain a neutral perspective. We have opinions on everything - even if we don't know much about a certain topic - something I'm guilty of doing many times. It seems difficult to sometimes admit that we just don't have the answers. Asking questions and gaining knowledge is empowering and not having all the answers shouldn't feel like some sort of defect.
Taking a step back and practicing mindfulness is something I've yet to fully integrate into my life. I've been stuck in my head for a very long time. My parents weren't overly close with me and my brother emotionally or physically. They spend most of their free time doing their own thing. My brother has undiagnosed autism. Whilst it might seem like a leap to say he has autism - anyone who meets him knows he's well up the spectrum. He is however a wonderful, hardworking and dedicated person. As kids and adults we've never been that close. Similar to our parental relationships me and my brother tended to keep to ourselves. He delved into drawing maps from atlases and learning about history. At a young age an aunt bought him a poster of all the kings and queens of england and their reigning dates - my brother memorised it all. When we tried to play it never really lasted. Most memories of me trying to socialise with my brother was me knocking on or opening his bedroom door and him screaming and running to the door to slam it shut.
Imagination was the most comforting memory of my childhood. I utilised this later in life and focused it on my artwork. Studying art in college or uni was heavily discouraged by my parents and most teachers towards the end of my time at school. My mother had been denied the opportunity to study an art degree as her parents believed she'd get involved with drugs and the hippie era of the late 60's. It seemed that same pessimism towards art as an academic subject was to be projected onto me from my parents. Truth be told I never found much joy or satisfaction from art classes in school. The syllabus and teaching style from 3 art teachers in secondary school was too reliant on copying the world around you. Copy from photographs, still life, landscape or portrait. As a person who was always in my own little world - trying to copy what was in front of me felt extremely boring and unsatisfying. I know what things around me look like; their form, shape and purpose is magical enough without my ego trying to prove how accurately I can replicate it on a canvas so we can all have an artgasm at how real an inferior copy is. Let's get out of the cave and into the world of the Form.
Several years later I rekindled my love of art by allowing myself to draw what was within my own imaganation. The results were extremely satisfying. I've had 2 exhibitions at present - nothing has sold however. My art is very personal to me. I don't really enjoy posting it online or sharing it with strangers in forums, websites or in exhibitions. This is troublesome as I would love nothing more than to make a career as an artist. Ironically my parents were very pro-active in trying to get me to promote, market and sell my art work having told me persistently in my youth that art wasn't career material. Personally I'd like to make a career from my art, but there's a lot of self doubt. There's also the issue of pricing - most artists want more than what's supposedly acceptable to sell a piece for. Once you become more famous your art is considered to be worth more as investors start to pay higher prices. It seems strange to dream of becoming rich from being an artist - it seems a little false. Most artists throughout history weren't rolling in cash. I suppose the relief of not having to worry about money is something most of us fantasise about at during many points in our lives. Personally I think getting outside and doing your art is better promotion. People naturally take an interest if someone is doing something unusual in public. Draw, paint and create out in the public eye - it's much more personal than gaining hundreds of followers on a website or app. I find my passion for art comes and goes in big peaks and troughs. One art hiatus lasted nearly 5 years and left the drawing below unfinished for the longest time. Although I finally did complete it when the next wave of inspiration came along. It stayed for just under 18 months and I got a lot done in that time. 2017 however I've hardly done any art other than what I've created on the computer which isn't the same as putting pen and pencil to paper.
Never done that well later in life with education. Started dating and socialising when I went to college and uni. Grades went from B's down to D's and E's. Then again being at the same school for 11 years created a lot of restlessness. Meeting new people and having more freedom was what I prioritised over going to classes. Whilst degrees are nice I never really enjoyed the grading format. Exams and essays. You can learn a lot in life without needing to get an outsiders seal of approval. Granted there's many reasons and necessities for having exams - personally I just didn't have much care or interest in what I studied. Having been denied art I studied history of art, philosophy (or should I call it history of philosophy, english and film. None of those topics really interested me as a career. All 4 subjects simply studied what other people had done. That wasn't what I wanted to do anymore. I was fed up of pulling apart poems line by line to find the hidden meanings and symbolism. Or being told that I could easily write my 10,000 word final uni essay on a 3 minute section of film. Whilst I enjoy exploring many things in finer detail - in a classroom setting with a syllabus guide to what you should be learning I never thrived. Then again we're in a constant state of learning and education as we go through our lives. I've often pondered the idea of going back to uni. Although with uni fees at over triple what they were when I went there I don't think it'd ever come to pass. If money weren't an issue I'd gladly study fine art in Italy for 3 years.
Asides from art another big staple in my life has been gaming. Since I got my current job 2.5 years ago I've gamed a lot more. I work 4 on 4 off. That gives me a little bit too much time to overindulge in gaming, weed or drinking: often all at the same time. No stranger to addiction. Wasted 7 years of my life as a stoner. In my new job the past 1.5 years a guy I work with has slowly got me back into smoking weed. No tobacco these days - not that that makes much of a difference. It's still smoking and it's still damaging to your health. I know there's a lot of 420 pride - personally I think it's infuriatingly childish. To have such a sense of pride over drug dependancy is troubling. A lot of people like to split hairs because they vape, or they hold down a job or only smoke it a few times a month.
I don't like that I return to substances - I find it rather pitiful in all honesty. I first started experimenting with drugs in my early 20's. After weed came an incident where I took half a gram of pure MDMA in a pub toilet on my first ever work night out. That was a rather intense experience and occasionally I get flashbacks of me walking down streets in Cambridge shouting at people like Papa Lazarrou from The Mighty Boosh. Later I tried X, Speed, LSD, Shrooms and Ketamine. I knew it wasn't a road to go down long term. I spent a year or so experimenting a couple of times with different drugs. Whilst I wouldn't ever want to try them again - I do appreciate the different perspectives they helped me to experience and ponder.
Unfortunately weed and alcohol are extremely habit forming - similar to my gaming addiction too. The boredom and self hatred that occurs when sober is a tough nut to crack. The clarity and return of your faculties gives you much more energy and ability to focus. Yet it also brings back a yearning for the old days - not having to think or feel anything too "excessive". Frequent substance use is stupid and it makes you feel stupid. Every once in a while a mental kick in the balls comes along and I make an attempt to quit. Had to happen 4 or 5 times before I quit smoking. Now I've been smoking weed most days for the past month. Drinking reduces when I smoke weed. Usually it was 2 or 3 bottles of ale or strong cider each night on my 4 days off. Drinking was daily for about 6 months. Now the past 3.5 years it's gradually reduced. Back in college I drank for the first time - a bottle of tequila at my first ever house party. I hadn't eaten much all day and I was kicked out of the house party within 3 hours of arrival. Woke up vomitting everywhere. Couldn't move without vomitting. Loca GP visited and gave me an injection saying I'd had alcohol poisoning. Supposedly there was little point taking me to the hospital now as everything had run it's course. I never drank again for 8 years.
As with any routine in life - initially there's resistance. None more so than if you're a functional substance abuser. But I know that after the initial bumps sobriety feels great. The same goes for healthy eating - it makes me feel a million times better and yet eventually I seem to buckle and revert back to my old ways. I suppose it should be a case of picking myself back up after every slip up instead of just thinking my failure was a green light on picking up old habits.
Love - now that's a challenging and still rather mystical topic for most people. Books, films and music all obsess over this subject. It's assumed a lot of adult behaviour has it's roots in childhood. My parents were distant and only ever used to engage with us positively and show us they cared when we had achieved something that they could be proud of. Often after arguments our parents would show us that they cared. Achievment or chastisement are strange indicators for love and affection - but this is what I've brought into my adult life too. There's a warped sense of self worth (when in reality I haven't achieved much) and there's also this strange impishness towards people I care for. Whilst it's common for people to lovingly mock someone they're close to - I seem to find myself pestering people behind the guise of comedy. I found later in life when I became more social I started to care less about people seeing the real me. At work I'm always up and about - chatting to people, making (often inaproppriate) jokes, strange accents, passionate film quotes, strange noises and really enthusiastic mime. It's nice to be true to myself as holding back is a recipe for disaster or unfulfillment in life.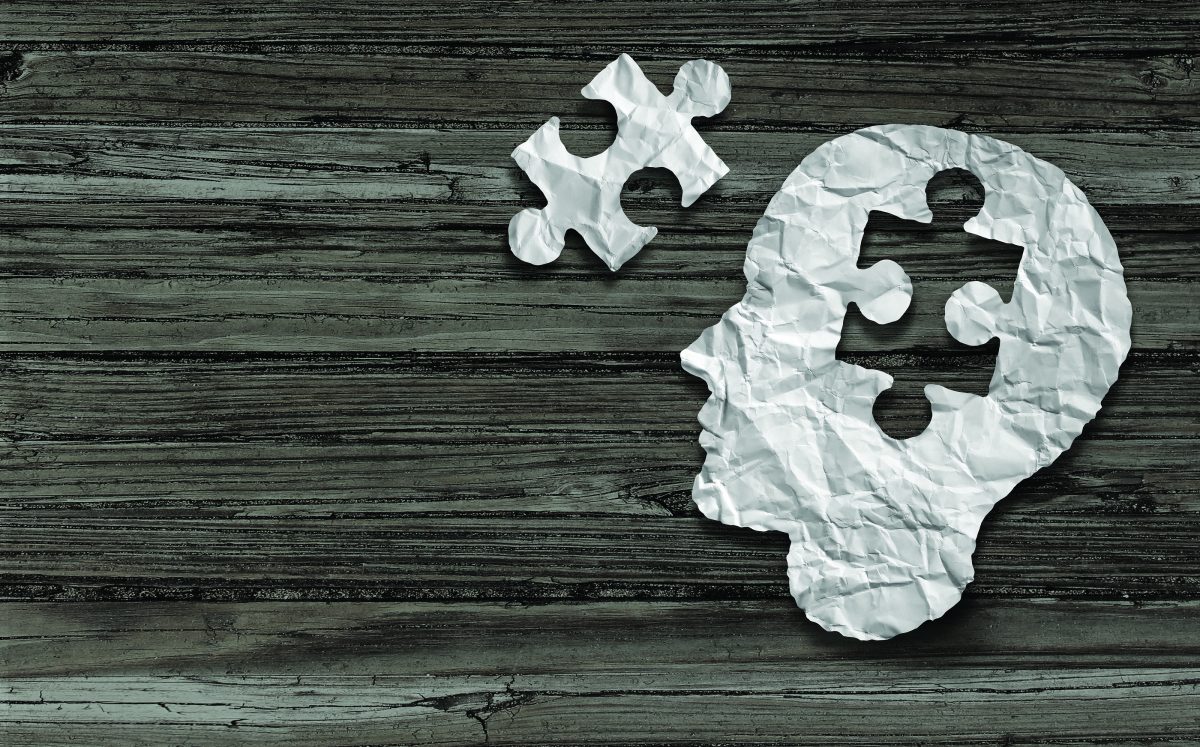 On/Off - those tend to be my two modes. I'm either energised and manic or I'm deflated, fed up, tired and endlessly complaining. Obsession and disinterest follow me around in life rather closely. This is why I don't think I've achieved that much - I start many projects with drive and gusto. I leave projects unfinished and feeling a sense of resentment. It's nice to complete things - for all my love of video games, as I've got older I've completed less and less. I have an issue with forever restarting games as well. Remembering who, what, where and how to to a game from start to finish is tricky and rather tedious to me. Knowing and utilising the mechanics and repitition in games is more rewarding for me. I like levelling, progression and variation - but I rarely make it to final bosses, end game raids or DLC. 1662 hours on Fallout 4 - probably over 300 characters made in that time and I've only completed the game once. I don't like being given the freedom of a sandbox and then the NPC instruction and restriction to: "Go here." "Collect these." "Kill these."
I spent many years trying different hobbies and past times to see what'd be a good fit. I tried my hand at skateboarding, bmx and blading - but I was always hesitant. Landing chicken foot or never properly committing. Sometimes hesitation caused more injuries than the times I just went flat out at trying a trick. Getting past that fear of hurting myself was a hurdle I never conquered in any of those 3 sports. One hobby that really took my interest was contact fire staffing. I first saw someone staffing at an illegal rave. It was pretty mesmerizing seeing that level of control and beauty when playing with fire (literally). The next day I cut a section of copper piping and bound it with grip tape along with some very basic weighting on the end of a couple of old wrags bound with sticky tape. Wasn't the best intro staff as it was prone to bending. I met the same guy I'd seen the day before in a park. He helped show me the basics. Not long after I bought my first proper fire staff and things took off from there. I dedicated 5-9 hours every day for nearly a year. People who'd been staffing for years ran out of things to teach me within months. I'd exhausted almost every available internet videos on staffing at the time. People mentoring me seemed a little miffed that I'd learnt in a few months what had taken them years to perfect. After a year stagnation had set in and I staffed a handful of times since then - never learning any new tricks. I've tried in the past to learn new tricks - but as with many things in life I'm a creature of habit and I can be rather sloth like in my unwillingness to want to change my old habits.
Video of me staffing at my old house

https://youtu.be/Rxqvhh3zfOg
Likes
My likes section might be overshadowed by my dislikes section. There's a lot more in life that I dislike or merely tolerate as opposed to what I really enjoy. I can be an old stick in the mud at the best of times. Let's start with something that might initially throw some people off:
Anxiety


So who in their right mind would actually enjoy anxiety, let alone an anxiety disorder that's lasted 10 years. Saying I like anxiety isn't entirely accurate. What I like is how I've changed and strengthened as a person throughout my long and continued journey with a sometimes rather debilitating disorder. There are other mental issues going on in the background as well. Prior to beginning my first bout of therapy I had to undergo a psychiatric evaluation in Cambridge. This city is where I went to school, college and uni. It's a beautiful city but over the years it's become bloated in housing prices and cost of living. It's one of the top 5 most expensive places to live in the UK and house prices have quadrupled in under 20 years. The consultant psychiatrist I saw charged £370 an hour. If that wasn't eye watering enough his lengthy list of conditions and disorders I had was. I'm not really a fan of reading a list of disorders people have. I feel that on VF some people wear them as a badge of honour, a bit like their sexual preferences - it doesn't make you a deeper or more well rounded person. I've seen this behaviour on a lot of younger people's profiles. We seem to be in a rush to define our individuality once we're in college and uni and breaking free of the parental moulds we've been brought up with. There's a lot of naivety and immaturity throughout your late teens and into your early 20's which people often don't notice during this period in their life.
For most people their late teens and early 20's are some of the most carefree of their lives. Unfortunately mine were some of the most challenging and mentally/physically debilitating years of my life and it's only as I began approaching my 30's that I started to really get a handle on things and steer my life in a more productive and rewarding direction.
So where did it all start for me? Some people's triggers with anxiety can be a traumatic event, a death, violence, abuse etc. For me I had fears dating back to my childhood - a fear of the end of the world. The initial trigger came from reading about global warming on MS Encarta. They had a rather crude CGI of New York under water with only the tops of the skyscrapers showing. This terrified me to the core, a worldwide catastrophe that could happen at any moment, or so I feared. Not long after reading this subject on Encarta I saw the film Water World. Had I not been unsettled before, seeing a big budget film showing a post apocalyptic world where everything was water threw a Kevin Costner shaped spanner into the works.
A lot of anxiety can stem from a fear of losing control or fixating our time and worries on problems we simply cannot fix. Even writing about this now I feel unsettled inside. This happens every time I share my anxiety story as it brings up half a lifetimes worth of emotions, most of which are negative and volatile.
It wasn't until my college years when anxiety raised it's head again. Every now and then in between there'd be a news story that'd shake me up a little. George Bushes response to the 9/11 attacks filled me with dread as did the impending war. I've always emotionally invested in what I saw on the news, hence why I no longer read it online or in the tabloid newspapers. When I was 15 I read an article in the Daily Mail. Of all the UK tabloids the Daily Mail is one of the most extreme in it's views and is no stranger to melodramas or fiddling with the truth to stir up the emotions of it's readers. My parents have always been Daily Mail readers and it's apparent in many of the world views and bigotries they believe in.
I remember seeing the paper on the table, at this age I had no real vested interest in the news, but every now and then I'd flick through the pages. On that day I came across a double page spread with the Tsar Bomba (the most powerful) nuclear test as the background image and in bold words the article read HOW THE WORLD WILL END. Instantly I slipped into the fight or flight response and realms of panic. My heart raced, I felt an intense sensation of dread and impending doom within. Those fears I had when I read that Encarta piece on global warming we're dwarfed by the hormone fuelled fears of a pretty naive and immature teen reading this newspaper article. In hindsight I should've simply closed the paper and left it at that, but I didn't. I read each of the possibilities for humanities demise: AI, Nanotechnology creating a Grey Goo, Supervolcanic eruptions, Asteroids, Man-made disease epidemics to name but a few.
This article hit me hard. For months and months I felt sick with dread, I barely ate, I could hardly sleep. I didn't research the topics further on the internet thankfully, but this fear of impending doom sat in my stomach like a rock. I was helpless - and at any moment the world could end. Sick, anxious and terrified. All flavour of life was robbed from me, I was stuck in my thoughts. A perfect example of why you have to let go of fears about situations you have no control over. I wish I could say I came to this realisation promptly, but I didn't - it took over a year. A year of daily anxious rumination over the end of the world. I didn't confide my fears in anyone, not even my family, because I knew this was a situation that, if it occurred would be beyond anyone's ability to undo or counteract.
Months went by as I lived dumbstruck by my insignificance and powerlessness. I saw people around me happy and enjoying themselves and I felt angry at what I assumed was their apparent naivety towards a forthcoming extinction event. As the months wore on I invested more in college, and I dated for the first time. These served to distract me from these fears and eventually I found a rather simple and obvious solution - accept the unexpected. If it happens, then we're all in the same boat. I can't dread a possible future event and let it ruin my present. Slowly but surely I let go of these fears of a cataclysmic event in my lifetime. I must admit though, when there's a powercut I do initially assume it's the result of a Carrington Class solar flare and that we've just been catapulted into the Dark Ages. Let it go Ed - if it happens it happens, if not, then you've just spent thousands of hours worrying over nothing.
Let it go - something I wish I'd done when the next wave of anxiety and dread hit. As opposed to external threats the next, and longest lasting bout of anxiety came from fears within myself. Having spent so long in my own company, when I did socialise it was in a sharp burst. I actually found this new group of friends via VF. It was not long after breaking up with my 2nd girlfriend. I remember smoking a joint outside my house in a small alleyway (before I used to smoke in my bedroom). I was fed up after weeks of playing Oblivion for the hundredth time and decided to expand my social circle. Within weeks I was going out on a daily basis, meeting all sorts of alternative types, going to house parties, raves and experimenting with drugs. I burnt out rather quickly after a few months and meeting my 3rd partner. I went through a period of rather brief but intense relationships. It was when I decided to take a step back from that lifestyle and incessant dating when anxiety struck.
People I met in Cambridge from VF back in the early 2000's were fairly similar to now: a wide mix of alternatives, all pretty weird and open to experimentation. They were a rather stark contrast to people I knew in Haddenham who seemed pretty simplistic and a little naive villagers compared to people from the city. It seems strange that I was so social with people from my village in kindergarten, with no real memories or recollections of those times. It took me until my early 20's to socialise with people in my village again. I became good friends with a group of stoners and a similar experience occurred - short intense socialising, met a new girl and it burnt out again. I have many fond memories of my early 20's although there were plenty of emotionally turbulent and difficult times as well.
My first panic attack felt as if it was over just as swiftly as it had begun. Every time I go back to describing the situation and feelings it conjures a real unease inside me. I was sat in my room with a friend smoking a joint – it was nothing new. In fact my room was my sanctuary and the fact my first panic attack occurred there really did throw me. We were watching a film and out of nowhere I suddenly felt wrong for want of a better word. I felt a surge of adrenaline inside me, like I was on a rollercoaster. Before I knew where I was my heart was pounding inside my chest and the chest wall muscles felt like there was a belt was wrapped tight around me. My instinctual reaction was panic – I felt that this was the moment I was going to die. I felt my eyes bulge as I frantically looked around for what could help me. My eyesight started to distort as pinpricks of colour flooded my vision. I clutched my chest and my breathing became laboured and heavy. My friend leant forward urgently and he asked me if I was ok. "I don't know" I replied. Nothing seemed to make sense – I felt like I was losing control. I got onto my knees promptly and flung open my bedroom window. I lurched over the window sill and began to take in deep breaths of the cold night air. Within seconds the symptoms had passed. I stayed put, weary they might come back. After 30 seconds or so I began to realize that whatever had hit me had dispersed. I closed the window and nervously sat back down on the floor and stared off blankly into space. My friend leaned over to me again and quietly asked me what just happened. Once again I replied "I don't know…"
Over the coming months I started to notice similar symptoms returning in certain situations. When I had a lot of friends over I started to feel a tightness in my chest. We used to hotbox my room. So I relied on what relieved the initial panic attack which was opening the window and letting the smoke pour out of my bedroom. The cold air would always feel like a relief in my mind but it seldom relieved the tightness in my chest. I started to notice if I went to bed stoned that I'd be hypersensitive to my heartbeat. I started to worry it was too fast or that I'd have a heart attack or some such. I started to develop a strange safety behaviour in that I'd shake and fidget my legs constantly when trying to get to sleep whilst stoned. Looking back on this I realized I was simply trying to distract myself from the sensation of noticing my heartbeat. It's strange that most of the stoners I knew found weed made them sleepy. For me weed would make my mind race and trying to get sleep became an unnecessarily laborious task.
Fears about these strange symptoms started to develop into a daily affair – but it took me a long time to realize the correlation between a stressed mind creating a stressed body, which in turn would ache. Things came to a head when I had my second panic attack. Once again the setting was virtually identical, I was in my room with a different friend this time and we were about to smoke a joint. It was a Friday and I'd just picked up a quarter so I was looking forward to smoking my first joint and kicking back for the usual weekend of gaming, smoking and eating junk food. Having taken my time rolling my last joint from my old stash mixed with some of the new quarter I sat back and prepared to enjoy the first hit. When I took the first few tokes I felt the usual dulling of senses in my head. I often described it as the sensation of cotton wool or some such behind your sinuses and brain. This strange padded feeling encompassing your head and mind. Might be a surreal or nonsensical description to many weed smokers, but each to their own.
Followed hot on the heels of the initial stoned sensations I felt a sudden rush within my body. It hit me once again in the chest and my heart began to race. No matter how many panic attacks you have in life, I find that initial moment it hits you clouds your judgement and you react with that primal fight or flight response. Every panic attack can initially feel like your first ever. That is until you can steer the panic and fear into the world of rational thought. There are numerous techniques and reminders that can be used to bring yourself down. Unfortunately I didn't have any of these techniques at my disposal at this time and my mind followed these sensations to the almost instantaneous conclusion that once again I was about to die. I immediately asked my friend to go. I wasn't willing to wait this wave of symptoms out with someone sat next to me, especially someone I considered a user and not a true friend. He was disgruntled at my curt request to leave. I'd often ask friends to leave when I started feeling chest tightness or other symptoms – little did I know that these symptoms and scenarios were probably panic attacks in themselves.
As me and Jack walked downstairs for me to show him out the symptoms weren't abating. My chest was so tight I felt like I could barely breath properly. Sometimes the tightness was also met with sharp stabbing pains. My heart continued to race and my thoughts and vision felt compromised. When he left I went straight to my parents and did something I never thought I'd have done in 6 years of being a stoner – I confessed to my parents that I'd smoked a joint and that I was now feeling these symptoms. Perhaps I was hoping to get things off my chest before I died. Perhaps I thought they'd be able to help or relate somehow and yet I knew both of them had never touched drugs in their lives. With this confession initially came shock; somehow I'd kept smoking weed in my room from my parents for 6 years without them knowing. My dad, being a heart attack survivor asked me what symptoms I had. I frantically paced the kitchen up and down describing my symptoms as my mum rang the emergency out of hours number for the Dr's. She described the symptoms to the operator on the phone as my dad pleaded with me to calm down, but how could I? Once again I felt like I was about to keel over and die – these symptoms made no sense to me. My mind was racing at a million miles an hour with no end of "What if?" questions as the symptoms hit my body wave after wave. I went out into the garden to try and calm down. I kept the house phone with me expecting a call back from the GP. I paced up and down the garden clutching my chest – trying to catch my breath whilst profusely sweating and muttering panicked words under my breath.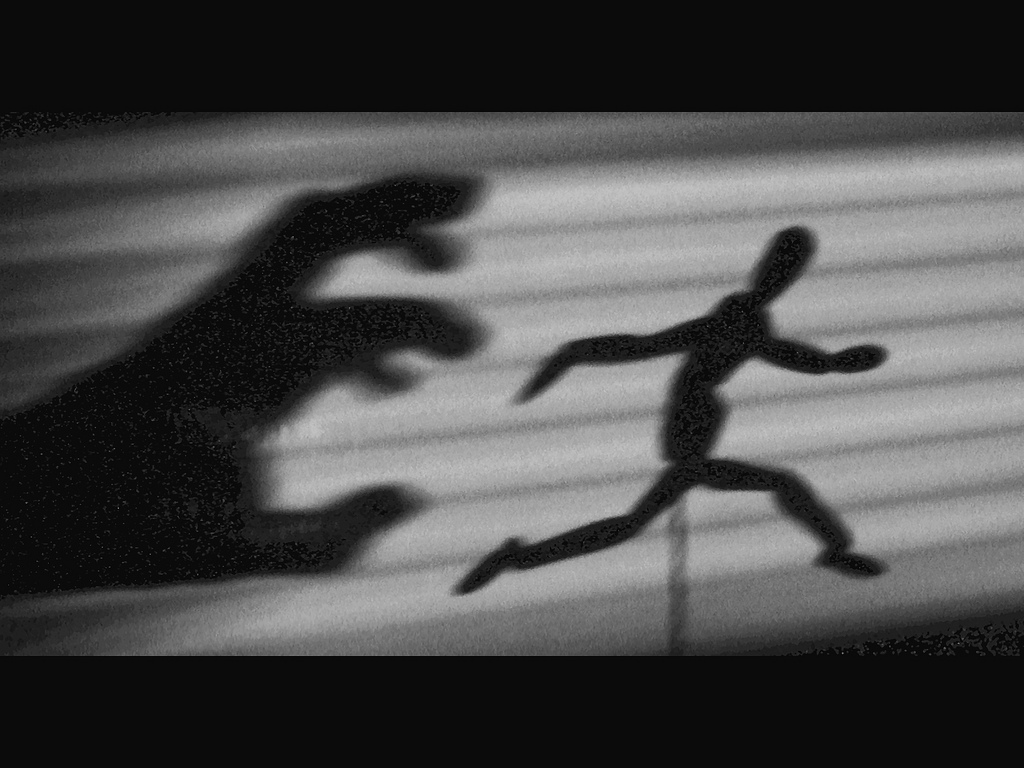 The phone rang; it was the GP. I wasted no time in blurting out what had happened and the GP said he'd be over right away. I said no – for some reason I was paranoid he'd find out I was a stoner or somehow it'd lead to the police coming to my house. As I talked him out of visiting the situation became a lot clearer to him – he said it sounded like I was having an anxiety attack. Strangely enough the term anxiety or panic attack had never occurred to me before. He tried his best to talk me down for 10 minutes or so. It had given me some form of closure but it'd done little to calm me down and the symptoms still raged. After I'd hung up I went back inside and explained everything to my parents – the cannabis abuse, the anxiety attacks I'd experienced twice, everything. They were disappointed in me but persistently reminded me not to worry. Having confessed to my parents I went upstairs, took my newly acquired quarter and flushed it down the toilet; something I never would've dreamed of doing in any other circumstance. Then and there I told myself I was not going to smoke again. I returned to my room and tried my best to calm down. The panic and symptoms lasted a total of 2 hours; a thoroughly exhausting ordeal.
The next morning I woke up and promptly recalled what had happened yesterday. Fears about my heart health and general wellbeing flooded back and soon enough I was experiencing chest tightness once again. Whilst it didn't spill over into a full blown panic attack, it did lead me to do something many anxiety sufferers do; I foolishly Googled symptoms. As anyone with an ounce of common sense will tell you, Google is no replacement for a Dr, in fact:
Yet I was still an amateur in this journey with anxiety. My research on chest pains quickly lead to conditions that set me off into a realm of despair that I was unable to break out of for many years to come. WebMD suggested it could've been heart disease, angina, heart attack or cancer. To the average reader those health conditions might seem like a laughable set of potential diagnoses for a 22 year old man to be experiencing. Yet from my anxious mindset reading those conditions and diseases felt like a death sentence. I started to convince myself that these symptoms were very real indicators that my health was degrading. Fears about my heart started to become a self-destructive compulsion. What began as chest tightness began to spawn further symptoms that I had read could occur if I was having a heart attack or suffering from heart disease. In time I started to experience jaw pains, heart palpitations and left arm pain. Checking my pulse rate on my neck became a compulsion for many months. Looking back it seemed rather silly that I didn't see then what I see now – that I was feeding my anxiety with more subject matter to fret over. Fearing my heart wasn't healthy lead my body to create those very symptoms I feared. I began to get stuck in a vicious circle of worrying – experiencing symptoms – worrying more - symptoms worsening.
As I continue to write about these experiences I notice my symptoms increasing. Whenever I share my story, especially in this much depth, I find the symptoms start to present themselves. As the story progresses to its positive conclusion the symptoms often improve, or at the very least I'm reminded of how far I've come on the road with anxiety.
Within a fortnight of daily symptoms and a constant fear of impending doom or underlying disease I asked my mum to take me to the hospital. I felt like I needed answers and the hospital seemed like the best place to get them. On the drive to the hospital the panic started up once again. By the time I'd reached the hospital I was desperate to get out of the car. My mum parked up in front of the A&E entrance and I rushed in through the door. To my dismay there was a queue of 2 or 3 groups of people in front of me. At that moment the anxiety peaked – my breathing became laboured, I clutched my chest as the tightness became more and more unbearable, I was hit by sudden dizziness and I felt my legs starting to tremble and give way. Before I knew it my eyes were filling with tears and a person in front of me turned worriedly asked if I was ok. Before I could reply a nurse at the front of the queue rushed towards me with a wheelchair and I was sent off to the emergency care ward.
There was a subtle sense of relief having been seen to so quickly. They hooked me up to an EKG machine, I had a blood and urine sample taken and then asked me lots of questions to rule out any heart issues. Having taken all the tests and questions they needed I was left alone with my mum for nearly an hour. During the questions I admitted to having smoked weed for over 6 years. Whilst I had admitted to smoking weed to my parents the week before when I was in the midst of my second panic attack she hadn't known the length of time I'd been abusing weed for. We talked at length about everything and I apologised for letting friends come round my house to smoke weed. If anything that betrayal upset my mum more than anything else. As with countless times in the past in this time of crisis my mum showed me care and love. It felt like a genuine moment of calm, love and understanding between us for the first time in many years. For so long I'd hidden this secret side of me from my parents and now we were being open and honest.
When the Dr came and reviewed my results she said that it was "probably anxiety" and that I should probably look into seeing a Dr about medication or going to a therapist. I was sent on my way home soon afterwards feeling rather confused and shaken by the whole experience. "Probably anxiety" that rang through my head throughout the next few days. I started to obsess over the word "probably" in her diagnosis, as if there was suitable room for doubt. When we got home my parents said that it was good that I'd been given a clean bill of health regarding my heart. My response to them was "But my chest still hurts." I couldn't fathom that long term stress and worry would cause aches and pains to last for prolonged periods of time. I slowly began to question her diagnosis and started to think maybe they'd missed something or hadn't done the right tests. Within the space of a week or so I was back trawling through the internet looking for answers. In reality all I found was more articles to fuel the fires of anxiety. Gradually more and more symptoms began to develop as one symptom replaced another and the list of potential diseases I thought might be afflicting me grew larger and larger.
Over the coming years I frequented anxiety websites. Time and time again I was told these symptoms were stress induced and yet I struggled to accept this diagnosis from strangers on forums. I pestered Dr's multiple times a month, especially when new symptoms arose. I visited a chiropractor to try and fix my chest pains, I tried multiple SSRI's, beta blockers and benzos. The side affects of these medications made me question if it was right for me to be taking them. DIfferent GP's at the local village surgery had mixed opinions on anxiety medications. Some thought they were necessary prescriptions whilst the GP's who actually took the time to really talk to me and seemed to care about my wellbeing confessed that these anxiety medications were little more than poison which shouldn't be as over-prescribed as they are in this day and age. As time wore on I became more and more desperate; I changed my diet radically several times and tried a new exercise regimes. Exercise used to provoke panic attacks every time I went out on my bike. I'd been in the midst of anxiety for so long that whenever my heart rate was elevated my brain associated it with panic attacks. It took a long time for my mind and body to realize that exercise wasn't a panic attack.
Under Construction
I'm not such a fan of lists, but it's easier to finish up my likes section with a blurb about my interests and things that make me feel good.
Politeness - I enjoy being polite and it's nice to see it reciprocated. Being polite is also good in terms of getting to know people better. People tend to be happier, calmer and are more open to a polite person. You can win people over very quickly. Manipulation 101 - once people start to feel like they're being treated with kindness and respect they let their guard down. Not that I use politeness as a means to an end these days. In all honesty it's just nice to be seen as a helpful person with good manners.
Quality - given that I don't have many hobbies or likes I see no issue in spending considerable amounts of money on what I enjoy. Quality over quantity and all that jazz.
Suits - I carry myself well in a suit. I like a nice 3 piece slim fit suit. In the future I'll be venturing down the road of tailor made suits. Brogue boots, watches and nice ties are all part of the ensemble too. I also have a real passion for Hugo Boss - yes you're paying through the nose for the label and a lot of designer clothing isn't that much different from high street clothes. Every now and then however it's nice to treat yourself - a bit like the nazis did when they got their uniforms designed by Hugo Boss in the 30's as he was a nazi sympathiser. Tut tut Mr Boss.
Nature - I'm usually overwhelmed with positive feelings and awe when I'm surrounded by nature. I feel a real buzz of energy and happiness when I'm away from the hustle and bustle of modern life.
Animals - they make me happy and I have a good rapport with most animals that I encounter. On the flip side I find the harshness of nature to be pretty upsetting at times.
Cars - I've owned 9 in 10 years of driving. Each one I bought was faster than the last. Things came to a head when I bought my first house as it involved a 65 mile round trip to and from work each day. I couldn't justify spending £250+ a month on petrol if I were to keep my ST180 and so I sold it and opted for the most economical petrol car currently on the market. It was a nice wake up call experiencing the ego death of going from a fast car to one that is slow, basic and has nothing to show off about. Now I use a car to get from A to B. Yes I still do fast road driving now and then, but overall it's helped me calm down on the roads a lot.
PC building. It's a hobby I've had for the past 8 years or so. Each PC I build gets more expensive and powerful than the last. My current build is just shy of £3500. Hard for most people to justify spending that much on a PC. But I can easily play on my PC for over 14 hours a day on my days off.
Food - who doesn't love food? I know what foods I love and if I was being true to what my body should eat then I wouldn't eat any of the foods I love. Nope, I'd be stuck with a 100% raw vegan diet. I've tried it before and it's boring. But the way it made me feel inside and out was astounding. Not only that I was also hungry all the time and never felt fully satiated from any meal I ate. It was a blessing and a curse all in the same package. Also it quadrupled my food budget, which didn't feel very justified given that I felt hungry all the time.
Beauty - we all love beautiful things and our tastes are very individual. I find it a statistical anomaly that I haven't seen a single beautiful woman on this website. Tastes change of course. I used to be very attracted to alternative girls - now all I tend to see is someone who's dressed outlandishly because they've got a lot of unresolved issues and that to me isn't attractive. However beauty in terms of facial features I still haven't seen anyone on this site. Now that isn't intended to be a dig at half the population of this site. It's just my own personal standards that aren't being met I suppose. Does this mean I only date beautiful women? Far from it. I've dated a few women who I considered to be beautiful and they were high maintenance and so far up their own arses it made a meaningful long term relationship unnecessarily difficult to maintain.
Modification free women - still on the subject of beauty and changing tastes, I find I've moved away from overly complicated things. Keeping things simple is more enjoyable to me. I used to think alternative clothing, dyed hair, heavy make up and piercings and tattoos was really sexy. Now I find it extremely off putting. My parents always said I'd wind up being more conservative and I think in many ways I have.
More to come.


Dislikes
"C'est la vie"
It'll be troublesome filling out my dislikes without seemingly like an overwhelmingly negative, overly critical or difficult person. As aforementioned I know what I like and what I don't. It just so happens that I dislike a great many things. When I take a step back from my opinions I'm reminded that everyone is entitled to derive pleasure from anything within reason (morality/legality). I'm sure if I met enough people who enjoyed what I disliked then my opinion would be swayed. However these are some of my opinions at my current point in life. As I'm not keen on lists I'll try and elaborate on topics. Firstly the minimalism that accompanies most people's profiles. They're often comprised of little more than brief and impersonal lists. Of course not everyone wants to write an essay on a profile - but a tiny profile does seem a little lazy.
Anime - makes me tense inside. Tried to enjoy it many times. I enjoyed a few films when I was a child, as I got older I outgrew cartoons. I tried watching them, even my old favourites like South Park or American Dad, but it's a struggle these days. As for anime - there's lots of aspects I don't enjoy - the female voice acting, the costumes, the melodrama, the weird and overused facial emotions. It feels like a very hyperactive and rather childish medium. Whilst it might have wonderful narratives akin to some of the old J-RPG's I used to enjoy I struggle to find anime anything other than annoying.
"You do not have permission to view this profile." - Get over yourself. Or maybe I should get over myself? Swings and roundabouts.
Sexuality - where you want to stick your genitals really isn't as big a deal as some make it out to be. There's a lot of people, especially late teens and early 20's who seemingly Invest too heavily in their supposed sexuality. I get it - you think it defines you as a deeper, more open person. A bit like how some people treat their music. Music, sexuality, clothing, tattoos etc etc don't define a person. In my opinion those who invest too much in facile nonsense evoke a vapid and immature persona.
There's a lot of window shopping on this website and not a lot of conversational depth.
Modelling - what can a self obsessed human do that a mannequin can't?
The image obsession that permeates many subcultures endorsed by this site. This includes goth, emo, punk, steampunk, cyber goth, hipster, rockabilly etc. I'm not a believer in theatrical clothing; I tried it and I grew out of it. Sure people might think it looks nice. I personally think these subcultures are safe havens for people with defective personalities. Whilst the comradery might seem appealing I'm not sure too many of these types should group together otherwise we wind up with things like black metal and comic con.
Cosplay - attempting to mimic someone who's achieved more in a fictional world than you have in a non-fictional one. Making clothing is creative and wearing it might make you very happy, but it doesn't change my opinion that it's laughable and cringeworthy.
Super heroes - the current generations obsession with super heroes speaks volumes. We live in an age where technology, social media, ego and instant gratification imbue society. It's easy to feel insignificant or lost in a world of billions - what better time to focus on something superhuman. It's a clever means to capture the imagination of those who will achieve very little - the same goes for video games. Focus on characters who can achieve so much when we achieve so little. Fiction is a modern obsession - just look at the billions squandered on Netflix, Amazon and Hollywood films and TV shows. We're a society obsessed by entertainment and alternate realities.
Dyed hair - similar to dressing outlandishly. I never met anyone with loud hair colours that didn't have mental issues. Accept your natural colours with grace and who cares if/when you go grey. It's a lot cheaper and less hassle to accept who you are.
Spikes – wearing them in jewellery, clothing or accessories doesn't make you edgy or appear to be cool. Bracelets, necklaces, lip rings, shoes – there's spikes everywhere these days. Ironically the biggest prick out of the collection adorning a person is the person themselves.
Makeup – don't fuck with your face (says the hypocrite with 7 lip piercings). I appreciate that makeup art is indeed an art form and in all honesty when it's well done and not excessive it can make women and men look stunning. What I don't care for is the mentality and and apparent self-loathing of millions of women who feel incomplete in the public eye without adorning makeup. At the end of the day life is about balance and living behind a mask of a neverending art project doesn't feel like a healthy way to live your life; both mentally or physically.
Plastic surgery – don't invest too much stock in how you look; we age gracelessly. If who you are on the outside is fake then what does that say about how you are inside? Be true to yourself, don't be ashamed of who you are as a person. Makeup, clothing or surgery; it's all aesthetics. Be more than just a surface - be a whole.
Trends - when a trend occurs the quality is diluted. Whether is a musical genre, past time or subculture movement - too many cooks spoil the broth.
Tattoos - as with any trend a lot of what people are sporting has me scratching my noggin'.
People's reactions to tragic news strike me as false. Why is it that we as a society see tabloid news focusing on the worst of human behaviour as something necessary? What needs to affect you in life will - reading about a world of other people's problems isn't healthy or productive.
Celebrity deaths - did they really move you as much as you claimed?
Leggings - a fashion trend that's no excuse for an actual pair of trousers. A top and leggings doesn't cut it - especially when you can see the underwear of larger women who think that going out in leggings and no skirt or dress is the right way to go about things.
Women with a shaved side to their hair. We get it - you cottoned on too late or you think you got in their early before all the others and that justifies the look - it doesn't.
Video games - quality over quantity is not a motto the gaming world is familiar with. Most games are sub par or simply a sequel milking a franchise.
Snapchat/camera filters/severe angle selfies – the less you're willing to reveal in a selfie the more insecure and the more issues I find people tend to have. Overweight people press their face close to the camera and to the side to hide the contours of their body and appear thin. Women cover themselves in makeup and a large portion of women on this site use filters that alter and obscure so much of their features that people actually think these inaccurate and tacky selfies reflect them better than their own features are capable of doing. It's a sad state of affairs that the media is a driving factor in people's insecurities about how they look and what they wear.
People drawing on their face – there's a fair bit of that going on with people on VF. I'm guessing a lot of them like Black Metal. Personally I find it rather cringeworthy and immature.
Tailgaters who don't overtake - I've seen drivers miss so opportunities to overtake me when they ride up close behind me. Simply dropping down a few gears and a little bit of red lining would get the job done. I'm no stranger to fast road driving, but driving dangerously close behind someone isn't going to improve anyone's day.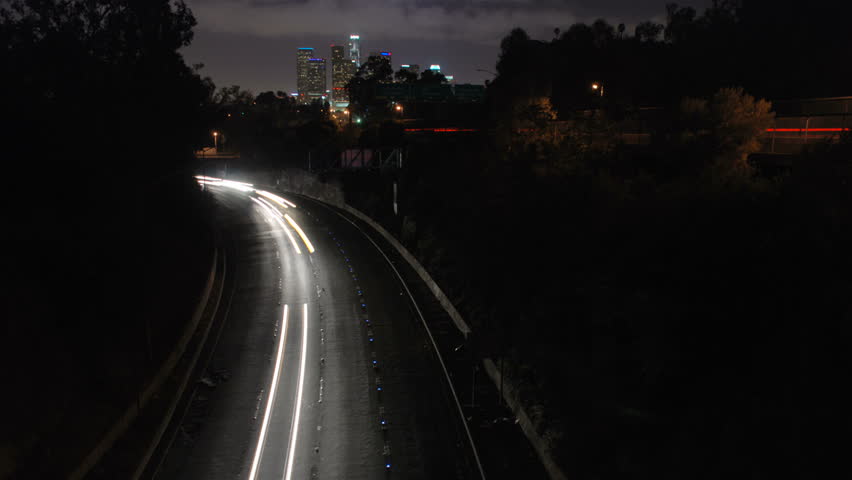 Children – I think many parents are utterly incapable of the role they thought they could handle (including my own). You'd irradicate a large amount of adult mental disorders, paedophilia, divorce rates, ghetto populations, gun crime, murders, starvation, disease, school bullying and other social issues if you had some form of mental and financial paternity test before people were allowed to have children. Yes I know it's bordering on eugenics but I don't see us improving as society without some form of population control.
Console elitism – be content with the format you game on. Don't feel the need to ridicule others in what they enjoy. Well that sentence entirely diffuses the need or point in me continuing my "dislikes" section doesn't it?
VF poetry and RP - the themes and language are overembellished, awkward and cliche to say the least. People get too caught up in the mood and aesthetics of gothic poetry as opposed to exploring the depth of the themes behind it.
Arguing online – we get it, you're trying to appear intelligent or brave in a faceless argument when you are probably neither in real life.
Watching sport - no thanks, I'd rather play it than watch it whilst getting drunk, angry and fat in a bar,
Bling - just because something is covered in diamonds doesn't mean it's fancy or classy.
Gold jewellery - nothing inherently wrong with it. I just feel most people don't carry it off too well.
Ricers/boy racers - life isn't Fast & Furious, and your 1.2 litre naturally arsepirated Vauxhall Corsa with a new exhaust backbox and badly painted bodykit isn't suddenly a track car.
Tabloid news - I stopped reading the news 2 years ago. It became tedious and depressing to read day in day out about a world of other people's problems.
Band t-shirts - in fact media merchandise in general. I don't really see a point to buying band memorabilia or ltd. edition copies of films or games that come with overpriced figurines or other gimmicks.
Slang - use or misuse of pre-existing words as slang is seen as relevant or cool. Whereas a wide vocabulary and usage of more obscure turns of phrase is often seen as pretentious or out of touch.
Low cut tops on women. I don't really see the huge appeal of breasts or people exposing themselves.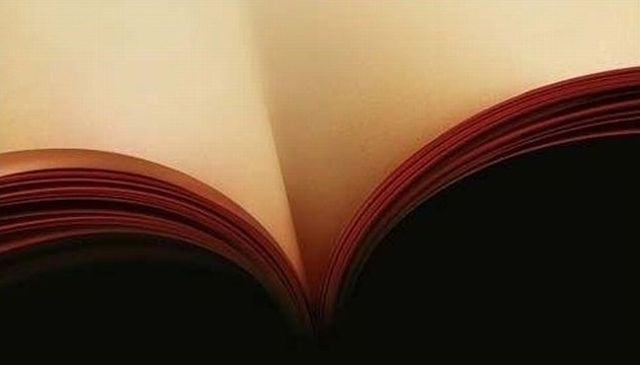 Yes, it's a book.
Dread falls, fake dreads and other hair extensions. Dreading or growing your hair long isn't that challenging. Certainly not enough to waste money unnecessarily.
People barely out of their teens getting married or having kids. That's a recipe for disaster in my opinion.
Air soft - grown men dressed as soldiers running around with toy guns. They might argue it's fun and competitive but I think we should stop playing with toys before we're teenagers.
Fishnets - clues in the name what it's purpose is for. Whilst some people might have the intellect of a Tuna fish that's no reason to dress like an imprisoned fish that's suffocating.
Under Construction
Favorite Music
I've always had a passion for music. I tried several instruments but never made it past learning other people's songs. As with studying English Literature - learning other people's works isn't as fun as creating your own.
The first music I heard was tapes belonging to my parents. One I remember fondly was an instrumental synthesizer compilation album. This started my passion for instrumental music. As I got a little older I used to listen to the BGM tracks on repeat on Mega Drive and Snes video games. My first CD I owned came with a Snes version of Killer Instinct.
The first CD I bought was Surrender by the Chemical Brothers. I was drawn towards the artwork and it turned out to be an amazing album. A girl I was attracted to at school (but whom I never spoke to) was into punk and rock music. The second CD I ever bought was Nevermind by Nirvana. This started my journey into exploring rock and metal music. I was a metalhead for many years. These days I look back on the rather immature and elitist pride I had for these genres with regret. I was pretty closed minded when it came to music.
In my college days I began to explore music more. GTA3's reggae radio station was "Scientist Rids The World Of The Curse Of The Evil Vampires" a dub album by Scientist. This was a genre I really began to enjoy. I often prefer the dub versions of reggae tunes as Reggae themes and lyrics are just as cliche as other genres, in some cases more than.
I continued to explore musical genres further into my university years. Where I began to enjoy jungle, breakcore and attending illegal raves and squat parties. I spent a few years experimenting with drugs and the party scene. This developed my musical tastes further and into the darker realms of Hardtek, Gabber and Splittercore.
When I became more reclusive in my mid 20's my musical exploration really took off. I started to download thousands of albums and hundreds of artists discographies. I wound up with a 35,000 song backlog that I'm still working through and adding to.
At present my music library spans over 600 genres. To save space I've deleted anything I don't rate 5*. Every few years I go through songs I've kept to ensure they all meet my current tastes/criteria. I can get through a few thousand songs a month if I keep at it. My record in 1 day was getting trhough over 1400 songs. I tend to keep around 1 in 20/30 songs that I download and listen to.
In recent profiles I've written a list of all the bands and musicians I listen to. This list has never been completed and would take an unhealthy amount of time to complete. One day I might get there:
Misc.
(o)†hers, [HaNS], |lemniscata|, +FVCKFISH, ∆XIUS LIИK, µ-ziq, ☯3CPV₮Σ☯, ☽░PLACENTIA░☾, ♅ GR∆V3☦ROBB∆ ♆, ✝BL▲CK C∆T✝, †LOΛΣΓS†, †ЯСΣS ΘF GНО5†5, Άshtᴿay, ΣXIS†EMY, Ансамбль им, Артек Электроника, Балагуры, Геннадий Бачинский, Движение, Депутат Балтики, Дизассемблирование Моего Сердца, Добраночь, Дя, и дельфины..., ЛондонParis, Маяк, Мой сосед Лао Цзы, Мясо Снегиря, Мясорубка Archee, Окуджав, П/Н, Протон-4, Рабор, СЕКРЕТНОЕ ОРУЖИЕ, Тоня Матвієнко, Химера, Эдуард Старков, Электроника 302, お姉さん M-14,ヒキガエルtoadofsky, ライフMIDI, 窓 7 7 7, 自殺SuicideCorp, 䤀稀椀琀, 0=0, 0r4, 2 Bone Giants, 2nnt, 2Ǿ9 §‡И§, 3 Claude Bolling, 3 Mile Scream, 36, 6pyT, 7B Angels 7 Plagues, 08, 9 Lazy 9, 12th Planet, 16 Bit, 16 Horsepower, 59 Times The Pain, 65daysofstatic, 77 Klsh, 85 Decibel Monks, 114 Kassandra, 501, 2562.
A
a b d e r s t a, A Day to Fall, A Fisting Mishap, A Flock of Seagulls, A Hero A Fake, A Losing Season, A NIGHTMARE IN ROTTERDAM, A Perfect Circle, A Plea For Purging, A Second From The Surface, A Space Love Adventure, A Tiny Window, Aaron Bathurst, Aaron Spectre, ABACABB, Abacinate, Aborted, Abraham, Absence, Abstracode, The Acacia Strain, Acephala, Action Jackson, Active Child, ActRazer, Adavant, Adelaide, Aden Ôhm, Adhesion, Adhesive, Adroned Brood, ADREIM999, Adroa, Adventurous Adam, Adviruz, Aegaeon, Aeon, Aeroplane Dope, Aes Dana, Aether, Afflictive, Afghan Connection, AFI, African Headcharge, After Midnight Technically Tomorrow, After The Burial, After The Eulogy, AfterAphex, Aftermath, Aftershock, Agustin Strizzi Group, A-ha, Ahmed Swarowsky, Air, Ajapai, Akani, AK-Industry, A-Kriv, Al Core, Alan Tit Mash, Alarm Will Sound, Alaska, Aleksi Eeben, Alex Spalding, AlexOgre, Ali Monsta, Alice Through The Windshield, All, All Shall Perish, All The People, The Almighty Trigger Happy, Alpha Boy, Alphaville, Alton Ellis, Altwave, Alyiann, Ama, Amboss, Ambra Red, Amen Andrews, Amnesty, Amon Tobin, Amy Fucking Shitehouse, Anabioz, Anagramm, Anal Blast, Anal Cunt, The Analog Assassin, Ancient, And The Coffrin Smiled Back, And., Andre Maurice, Andrea Parker, Andreas Heiszenberger, Andy Skopes, Andy The Core, Angel Demon Synther Robo, Angernoizer, Angry Norweigan, Animals On Wheels, Animus Invidious, Anitek, Annoying Ringtone, Anomie Belle, An-Ten-Nae, Anti Ear Drum, Antiserum, Antitek, Antoine Trauma, Antony Raijekov, Apanemic, Apocalypse Orchestra, Arachnophobias, Arcade High, Arcade Island, The Archangel, Archive Mind, Arcturus, Ari Mason, Arkasia, Arling, Armageddon Project, Arms and Sleepers, Arsenic, Arsis, Artemis, The Arusha Accord, Aryana Vaejah, Ashtech, Asmik, Asteroth, Astmetic, The Astral Stereo Project, Asura, Atarix, Athmosfear Soundcontroller, Athys, Atiq, Audiotist, Auditive Escape, Augury, Augustus Pablo, Auroraw, Austrian Death Machine, Auto Reverse, Autonon, Aversion, Avs_Silvester, Aydio, Arza Herzkiller, A Z U R E S A N D S 大麻.
B
B1t Crunch3r, b3, B Live, b.i.n.t., B_Side, Baasch, BaaskaT, Baby Demo, Baby J, Babylon Disco, Bad Apple, Bad Brains, Bad Religion, Badness, Bagga Worries, Bald Vulture, Balistiq Beats, Balkansky, Ball Point, Baltimore, Balyios, Baphomania, Bar 9, Barbarian Pipe Band, Barron, Bartoch, Basement Skylights, Basia, Bassnectar, Basstiraden, Bears In The Attic, The Beatles, Beaud, Becoming The Archetype, Bedouin Soundclash, The Beegees, Beembo, Beezy, Beira, Belladonnakillz, Bellatronica, Belvedere, The Beneath, Beneath The Massacre, Benga, Benighted, Benny Ill, Betamaxx, Betty Boo, Between The Buried and Me, Beyond Obsession, Big Narstie, Billy Garner Band, Biobreaks, Bit Shifter, Bizzy B, Black Sun Empire, Blackdown, Blackhert, Blacks, Blackwater, Blaerg, Blawan, Blind Equation, Blisaed, The Blizzard, Bloc Party, Blodsmak, Blood & Banjos, Blood Sisters, Blue Monk, Blurred SuperHeroes, Boards of Canada, Bob Crosby, Bob Dylan, Bob Marley, Bodenstandig 2000, Bogdan Raczynski, Bojkez, Bomb20, Bomb Squad, Bondage Schoolgirls Torture, Bonehead, Bong, Bong Ra, Boogie Belgique, Booty Bronz, Borgore, Boris Clitoris, Borknagar, Born of Osiris, The Bouncing Souls, Bourgeoisie, Bow Wow Wow, Boxcutter, Boy, Bradata, Brain Damage, Brain Drill, Brainpain, Brainwash, Bran Barr, Brandy Kills, Brass Construction, Brasstooth, Brasstronaut, Bratkilla, Breakage, Breakdown of Sanity, Breakmaster Cylinder, BreakNoise, Breo, Brezno, Bro, Broadcast The Nightmare, Broke N Folk, Broken Dreams, Broken Heart, Broken Note, Broken Rules, BrokeKites, Brotha Lynch Hung, Brother Moon, Brown Noise, Bruks Production, Bruno Marini Trio, BSA, Buffalo Springfield, The Bug, Buggsy, Bukkha, Bulimic Orgy, Burglecut, Burial, The Burning Of Eterna City, Burning Spear, Burning The Masses, Burzum, Busdriver, Buzzwak, Bye-Product, Byron Lee.
C
C1B2, c4, C99, C Netik, C.A.2K, Cabrakaän, Cacomistle, Cage The Elephant, Calenda, Calfskin, Calvertron, Calyx, Camille R, Camo, Camouflage, The Cancel, Capitalist Casualties, Capitol K, Capleton, Capra Morte, Captain Panic!, Cardopusher, Carlton barret, Carnage, Carpenter Brut, Casm Casa Del Mirto, Case Of Tymes, Casio Social Club, Caspa, Catacomb, Catman, Cattle Decapitation, CCDM, Cdatakill, Ceephax Acid Crew, Cell, Celmomalabit, Celtibeerian, Celtic Frost, Cemtex, Centz, Cephalic Carnage, Cerebral Bore, Cesair, Cetu Javu, Chairman Maf, Champion, Chaosphere, Charlie P, Chase & Status, Château Marmont, Checkers, Chef, Chefal, Chema64, The Chemical Brothers, Cheshire, Chevron, Chevvers, Chezny Hawks, Chicago, Chimera, Chip Champion, ChipTots, Choke, ChopChop, Chris Higginbottom, Chrispy, Christian Telford, Christine Vaccine, Chvrches, Circo Inverso & The Mystery Train Project, Cj Rise, The Clamps, Clancy Eccles, Clip & Carbine, Clishe, Clubroot, Cluekid, Cluster Buster, C-Netik, Cobra Copter, Coki, Cokskar, College, Collie Buddzm Com Truise, Common Dominator, Compound One, Comptroller, Compulsion To Kill, Concealed Sequence, Congo Natty, Conquering Lion, Conquest, The Constructionist, The Contortionist, Cooh, Cookie Monsta, Core Corp, Corecontax, Corpo-Mente, Corrupted Minds, Corruptive Chaos, Cosmin TRG, Costello, Cotti, Count Basie, Counterparts, Counterstrike, Cowboys International, CPTN, Crashdïet, Crawler, Crimfall, critThreat, Crookram, Cruachan, Cruadalach, Cruize Of Fiction, Cryogenix, Cryptopsy, CrystalMoors, Cuélebre, Culprate, Current Value, Cut Chemist, Cyber people, Cypress Hill, Cyrus.
D
D Double E, D1, Daakoon, Daidalosone, Daisy, Dakota Staton, Daladubz, Dale Bozzio (Missing Person), Damian "Jr. Gong" Marley, Dan Terminus, Dance With The Dead, Danger Mode, danger.ファルコン.1989, Dania Shapes, Daniel Kahn & The Painted Bird, Danny Bow, Danny C, Dark Insights, Dark Passenger, Darkcontroller, Darkroom, Darkside, Darkstar, Darkthrone, Darqwan, Darrow Fletcher, Dashcam, DATAStream, Datsik, datYYONG, Dave Clark, Dave Hamilton, Dave Pike, DAVE SPEED, Dave Tarras, David Benoit, David Glass, David Holmes, David McCallum, David Rinman, David Ruffin, Davy Jones, Dawn Penn, Dayn, Dayspired, Daze, Dazz Band, Dead America, Dead Astronauts, Dead By Silence, Dead Phantoms, Dead User, Dead Weather, Deadumau5, Deadnoise, Dear Enemy, Death, Death Trap, Deaths' Dynamic Shroud, Debaser, Decapitated, DECIBEL, Decisions, Deck Rickard, Decrepit Birth, Dee3dee, deeB, DeeExpus, Deep Cobra, DEFAZED, Defiant Kinetics, Deformed Elephant Surgery, Deformer, Deftones, Delboi, Deleted Scenes, Delroy Wilson, Delta 9, Demonaz, Denmark, Dennis Brown, D'eon, Depeche Mode, De-Phazz, Derb, Derrick morgan, Desaster, Desmond Dekker, Despised Icon, Det Hedenske Folk, Detektivbyrån, Detest, DEV/NULL, Devlin, Devoured By Gramps, Dibaraha, Diablo, Dialekte, Diamond Field, Diana Gitallog, Dick Van Troglodyte, Die Antwoord, Die Apokalyptischen Reiter, Digital Mystikz, Digital nation, Dilated Peoples, Dillinger, Dima Stereo, Dimmu Borgir, Dimnet, Dimples, Dinah Shore, Dinotrax, Din-St, Dio, Diogenes Club, Dirt Monkey, Dirty Bastards, Dirt Harry, Dirty Mac, Disco Cunt, Disorder, Disrupt, Dissolved, Distance, Distimia, Distorted Minds, District, Distrikt, Dither, Division Kent, Dizplay, Dizzee Rascal, DJ Abstract, DJ Basler, DJ Bootise, DJ Buzz Fuzz, DJ Cam, DJ Cam Quartet, DJ Cyclone, DJ DBN, DJ Dogs, DJ Earthquake, DK Floorclearer, DJ Frane, DJ Fresh, DJ GroNaZz, DJ Hidden, DJ IQ, DJ Jiggly Biggles, DJ Jo Quaid 5, DJ K, DJ Kontrol, DJ Laura, DJ Matsuoka, DJ Mentos, DJ MK, DJ Moa-Tee, DJ Mustard, DJ Mutante, DJ Myosuke, DJ Noize, DJ Nosferatu, DJ Outblast, DJ Phantasy, DJ Promo, DJ R Shock, DJ Racy AJ, DJ Revolution, DJ Rupture, DJ Scud, DJ Shadow, DJ Shimamura, DJ Skinhead, DJ Strobcore, DJ Tatttttttt, DJ Ten, DJ Terror, DJ Topgear, DJH Totschlaegger, DJ Youngsta, D-Jahsta, Django Reinhardt, DJCyCO, Djipe, Djivan Gasparyan, DKaos, Dmented, DNAEBEATS, D-Noise, Dobranotch, Doc Deem, Doc Tom, Doctor Doomstep, Doctor L, Doctor P, Document One, Dolorec, Dolphin, Dom, Domeneko, Don Conway, Don Drummond, Don Ellis, Dondolo, Doni, Donny, Donovan, Doord, Dope D.O.D, Dope Module, Doris Day, DOrothy Ashby, Dose, Dot Rotten, Doublefish, Down, Down Town, Downlink, Downthroat, Dr Def, Dr Mathlovsky, Dr Octagon, Dr Philth, Dr Bastardo, Dr Macabre, Dr Zilog, Dr...um, Dragonland, Drake, Drakum, Dre70, Dread, Dreamletts, Dreddy Kruger, Dred-E Maximum, Drenaï, Drifter, DRIPZ, Droid, Droid Bishop, Drokz, Droon, Drop The Lime, Drop Top, Dropout Marsh, DropPharaO, Drum Circus, Drumcorps, Drumliar, Drumtek Tekkcore, Drunk Optimus, DSC, Dub Alchemist, Dub Elements, Dub Mechanisc, Dub Syndicate, Dub War, Dubalty, Dubchild, Dubmasters, Dubsidia, Dubtek, DUGA-3, Duke Ellington, Dumb Fix, Dumbsteppaz, Dungen, Duran Duran Duran, Durrty Goodz, Dust Brothers, Dustmotes, DVA, DVotion, Dying Fetus, Dynamic Fife Piper, Dynatron, DZ, Dzasever.
E
Earfist, Earl hooker, Earmake, Earthen, Earthquake, East Breaks In Thousand, East Kingdom, Eaststrikewest, East Star All-Stars, Eaze, EBE Company, EBOT, Ecchi-chan, Ech(o), Echo Beach, Ed Cox, Ed Gein, Ed McCurdy, Eddie Hill, Eddie Jefferson, EDIT, Edmond Hall, Edu Lobo, Edwin Birdsong, Eftos!rx, Egazeba, Egnal Ramd, RGO, Egoshoota, Eisfabrik, Eiterherd, Ekaros, Eklyps, El-B, Electric Youth, Electro Organic Sound System, Electro Spectre, Electronic Music Composer, Electronical Destruction, Element Of Crime, Elenika, ELF, Eliane Elias, Elis Regina, Elkskin, Ella Fitzgerald, Elliphant, Ellis Island Sound, Elonious Funk, Eluveitie, Ely Muff, Elysian Fields, Emalkay, Emar, Embreach, Emil Royymayer, Emotional Joystick, Empathy Test, Emperor, Emperor Machine, Encounter, Enduser, Endymion, Energie Du Verre, Engage, Enigma Kokos, Enjoii, E-Noid, Enslaved, Enticer, Enya, Eod, Epitome Of Sound, EPMD, Epsilon, EQual Beats, Equilibrium, Equinox, Eraplee Noisewall Orchestra, Erasure, Erebus Redemption, Ergo Fitz, Eric B, Eric Morris, Erik Jackson, Ernesto Erre, Esbe, Escape The Fate, Esma Redzepova, Esther Marrow, Ethiopians, Euan Cai Atkinson, Eufoteoria, Eurythmics, Evan Morris, Evanescence, Eve St Jones, Everyday Madness, Everything Everything, Evidence, Evilwave, Evol Intent, Ewan Hoozami, Ewan McDermott, E-Wok, Exagon, Excision, Exilion, Existence 2.0, Exode, Expender, Experimental Chemistry, Expert In mental, Explicit, Extol, Extreme, Eye, Eye-D, Eyes Set To Kill, Ezavskih.
Under Construction