Profile
Welcome to MySilentCries8's profile. Leave a rate/comment, I return the favour :D Have a nice day
Check Me Out!! I'm on Instagram! Follow Back For A Follow Back, PLUS, A Shout-Out!!.
Comment And Rate Me Here. I Return All 10's.
[x]Female [x]19 [x]Should I bother posting it? [x] Straight for now. [x] Virginia [x] The Power Of Satan Compels You [x]Letting you all lovely bat butts know that I don't come on much anymore, so if you send me a message, I sincerely apologize for the late reply. [x] Taken by the best.
Things I like
Friends /Playing Guitar/ Singing/My hair 0.0/Rainbows/Cupcakes!!/ Porcleain And The Tramps/ Asking Alexandria/ Mitch Lucker (RIP)/ Bring Me The Horizon/ Oliver Sykes
/Zombies/Chocolate/Texting ;D/ Traveling
Things I dislike
Fakes/Whores/ Sluts/Idiots/Perverts/People who ask for nudes/Sexting/Giving out my number to barely anyone i know
Labelers *that doesn't make sense at all*
People who don't talk to you when you talk to them
Favourite Music
Cinderella <---- Yeah yeah, I know but their pretty good<br /> The Beatles/AC/DC/ Black Veil Brides/ Bullet For My Valentine/Bless The Fall/Icon For Hire/Iwrestledabearonce/Suicide Silence/Zombie Girl/Paramore/Fit For Rivals/Tokio Hotel/Abandon All Ships/Adele/AFI/Alesana/Alice Cooper/Aerosmith/All Time Low/Asking Alexandria/Breathe Carolina
brokenCYDE/ Escape The Fate/ Dir En Grey/ Paramore/Aerosmith
Fall Out Boy/Adam Lambert/Miyavi/Blood On The Dance FloorBon /Jovi etc...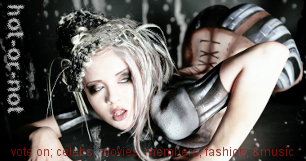 Add Me
/
Comment&Rate
/
MyJournal
/
Leave Me The Fuck Alone
Terrified Taylor
Create Your Badge