Profile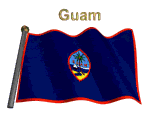 ~Darkest Greetings~

I want to let you know up front that just because I

go by Mistress does not mean I am a dominatrix.

I do not need slaves nor subs.

I have a very special person in my life and that is

all I need or want.

Due to health reasons(rest of my life), I cannot deal with a lot of things.

Please understand if it takes me a while to reply

to any messages or comments because of it.

I've been on VF since Jan. 6, 2005.

I have 3 wonderful children that I love with all my

heart and I share a lot with them.

I am friendly and VERY open~minded!

I don't take life too seriously and neither should you.

There are many beautiful things in the world out there.

Many varieties of lifestyles and people.

We all are different in many ways and so are our beliefs.

Just enjoy life to the fullest and remember the

"little things" around you or that happen to you...they mean a lot!

Nature is very dear to me and it breaks my heart to

see people abuse or destroy it.

My boys and I love everything about nature and see

every living thing in and around it.

We even see things most people don't.

The world has become this fast paced, time conscious place.

No one stops to look around and take time to breathe anymore!

Most have forgotten things they used to do or see

like when they were a child.

We need to get that back and start using your imagination again!

People need to start turning off the auto-pilot and

start thinking for themselves. Do NOT be afraid to

express yourselves, who cares what others think. Be

yourself and start living for you!

I enjoy the darker side of life and things. Don't

get me wrong though, I do love other things as well.

I don't smoke nor drink and drugs...NOT an option!

I cannot be in the sun due to health reasons.

It actually burns me and I cannot handle the heat.

I'm a gore and blood type of gal, anything horror is awesome!

I love working Haunted Houses, been doing it for a while now.

Just being in a character and scaring the begeezus

outta people is awesome!

Love making my own costumes and doing sfx makeup!
A mesmerizing, very intriguing dark phantom...

He has a beautiful & dark heart...I love him so!

Please visit him, you'll be glad you did.

Necrosis_Synthesis


~Just click on his name and go give him a 10~

Likes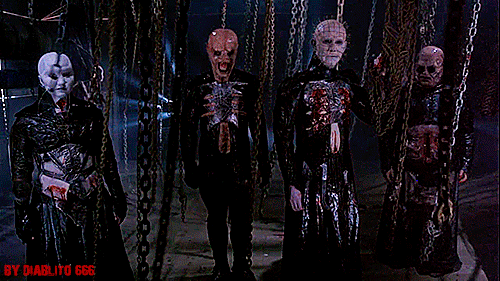 Vampires, Witch, Renaissance era.

Victorian goth, pentacles, werewolves.

Crystals, incense, candles, coffins.

Daggers, swords, old~fashioned cemeteries.

Love collecting dolls and I also make my own.

Betty Page, Betty Boop, Dark artwork.

Faeries, mermaids, Medusa, Elvira.

Carousel horses, amusement parks.

Long hair on guys, guys that wear makeup.

Guys that are not afraid to show there feminine side.

Castles of the old world.

Other countries and their cultures.

Holding hands, hugs, cuddling, kissing.

Piercings, tattoos, cats, wolves, bats, spiders.

Red and black roses, colors black,red and blue.

Blood and gore, Haunted Houses, scary places.

The supernatural, paranormal happenings, spookiness.

Autumn/Winter, night time, thunderstorms, soft breezes.

Snow...I love to hear it crunch as you walk in it.

Swimming...wish I could turn into a mermaid when I swim!

That place between awake and asleep...ever been there?

Walking, waterfalls, smell of rain, all animals.

Writing, fantasizing and using your imagination.

Sketch artist, painter, coloring books.

Collecting chopsticks, use them all the time.

Sushi, Chinese food, seafood, vegetables.

Strawberries, mangoes, avocados, almond butter.

Cooking/baking...love being in the kitchen.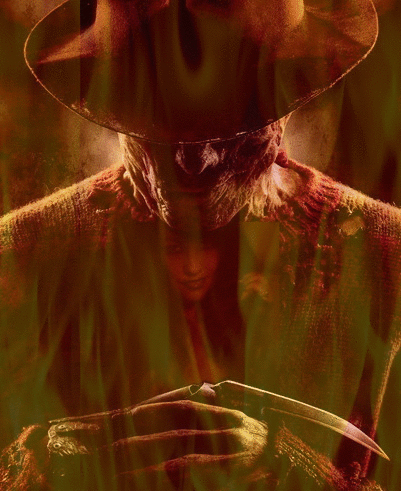 Dislikes
Rudeness, people with a lack of manners.

People that are inconsiderate of others.

People that go days without taking a shower...EWW!

Excessive swearing, broken promises, being played.

The sun and heat, messy people, laziness.

Cheaters, liars, users, two-faced backstabbers.

Drama...please do not bring it, gossip.

Abusers of any kind, prejudice, animal abuse.

People that DO NOT take the time to read your

profile and then ask questions that would have been

answered by reading my profile.

Little girls 13~15 that think dressing skimpy is sexy.

Girls that have cunt, slut or whore in their name and think it's cool!

There is nothing cool about it!

They are not very nice words so, please stop referring yourself as one.

Being betrayed by people you take in and trusted!!

People that believe whatever they are told...even if they do not know you.
Favorite Music
Rob Zombie, Pantera, Evanescence, Nightwish.

Ozzy Osbourne, Led Zepplin, Metallica.

AC/DC, Iron Maiden, Black Sabbath.

Marilyn Manson, Flyleaf, Motley Crue.

Linkin Park, KORN, Disturbed, Godsmack, Therion.

Angtoria, Hellyeah, Papa Roach, Megadeath.

Zombie Girl, Ink Dot Boy, Omega Lithium.

Kiss, Icon of Coil, Clan of Xymox.

Mudvayne, Lacuna Coil, System of a Down.

Eisenfunk, Noisuf-X, Voltaire, Draconian.

London After Midnight, Cruxshadows, And One.

Decayed Reflection, Angels of Liberty.

Switchblade Symphony, Sisters of Mercy, Val Cain.

Dush, Mandragora Scream, Ardor.

Goth industrial,some opera and classical.

Nature sounds/relaxation/ type of music.

Celtic sounds as well...all depends on my mood.

The list could go on, music is my life. I cannot

begin to imagine life without it!
Salena Sablan
�|�
Create Your Badge