Sex: female
Age: 30
Location:
Hampshire,
United Kingdom
Account Status: Free Account
Member Since: February 19, 2012
Relationship Status: Single and looking
Sexual Orientation: Straight
Profile


Beccy, 30.
Libra. Gothic. Romantic. Single. Daydreamer. Graveyard Wanderer & Taphophile. Artist. Photographer.
Looking to meet new friends of a similar age (in the UK!) with similar interests.

Please don't contact me if you are more than a year younger than me.

I only tend to reply to comments/messages from people who capture my interest.

I use facebook & instagram more:
http://facebook.com/mistressboleyn1536
Instagram: ladyxboleyn
My Artwork & Photography: http://facebook.com/ladyxboleyn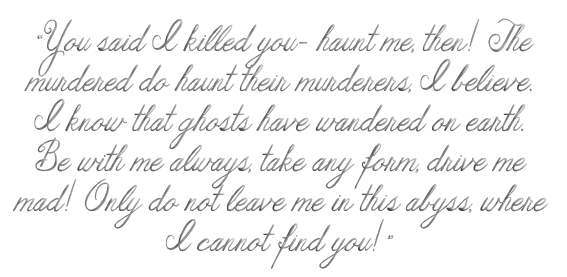 IF YOU REMOVE THIS PLEASE CREDIT PRINTEDEXISTENCE SOMEWHERE VISIBLE IN THE LAYOUT!
IF YOU REMOVE THIS PLEASE CREDIT PRINTEDEXISTENCE SOMEWHERE VISIBLE IN THE LAYOUT!
Likes
Gothic Architecture, History, Old Graveyards, Epitaphs, Skulls, Memento Mori Imagery, Nature, Art & Photography, Ghost Stories, Gothic Subculture, Music, British Comedy, True Crime & Serial Killers, Reading, Seeing friends.. Cuddles, Silliness, Road-trips, Long-hair, Beards... All things spooky and macabre.
Dislikes
Animal Cruelty, Politics, Perverts, Man-Whores, Sluttiness in general, Football, Bad Grammar, Cheats, Heat, Arrogance, Insensitivity, Crowds and big social events, Meat, Drunks, Mainstream fashion, Arguments, Being rushed, Spiders...
Favorite Music
Favourites
DRACONIAN, Edenfall, Lorelei, The Sins of thy Beloved, Tristania (with Vibeke Stene), Within Temptation (pre-2014), Sirenia, Kamelot, All About Eve, Ambeon, Kate Bush, The Birthday Massacre, Epica, Nightwish, Lacuna Coil, Ozzy Osbourne, Type O Negative, Lacrimas Profundere, Penumbra, Leaves Eyes, Shakespear's Sister, Therion, The Eden House, Talk Talk, Sisters of Mercy, Mesh...