Sex: female
Age: 25
Location:
Яσcнɛƨтɛя,
New York,
United States
Account Status: Free Account
Member Since: January 29, 2011
Logged In: Oct 18, 2014, 09:21pm
Relationship Status: In a relationship
Sexual Orientation: Bisexual
Occupation: Ѧσм,Ƭɛαм мɛмвɛя αт βʋяɢɛя Ƙιиɢ
Profile
I hate doing this about me shit. Either half the shit people say isn't true or no one reads it to begin with. So, I'll keep it short. I'm a mom. To the most amazing and beautiful little girl in the world. I'm a juggalo, get over it. Taken. <3 Don't fuck with my bestie, CuntLick. Yeah.. I'm done.
Likes
~βɛιиɢ α мσм
~Ѧαяιℓʏи Ѧαиƨσи
~Ƭнɛ Иιɢнтмαяɛ βɛғσяɛ Ɔняιƨтмαƨ
~βℓσσ∂
~βαтмαи
~Ѵι∂ɛσɢαмɛƨ
~Ƨмσκιиɢ ωɛɛ∂ ƨσмɛтιмɛƨ
~Ɖяιиκιиɢ
~Ɖяαωιиɢ
~Ƨнσρριиɢ
~ѴΔмριяɛƨ & ʓσмвιɛƨ
~Ƭαттσσƨ & ριɛяcιиɢƨ
~Ƭɛϰтιиɢ
~Ħσяяσя Ѧσʌιɛƨ
~Ɖσιиɢ нαιя,cʋттιиɢ нαιя,ɛтc.
~Ƭακιиɢ ωαℓκƨ αи∂ вɛιиɢ σʋтƨι∂ɛ
~Ғαмιℓʏ Ǥʋʏ,Δмɛяιcαи Ɖα∂,Ħαʋитɛ∂ Ħιɢнωαʏ,Ħαʋитɛ∂ Ɔσℓℓɛcтσя,Ƨσʋтн Ƥαяκ,Ƭɛɛи Ѧσм,Ƭɛɛи Ѧσм 2,Ĵɛяƨɛʏ Ƨнσяɛ,Ǥнσƨт Ħʋитɛяƨ,Ɔακɛ βσƨƨ,Ƨαʏ Ƴɛƨ Ƭσ Ƭнɛ Ɖяɛƨƨ,Ғαcɛ Ѳғғ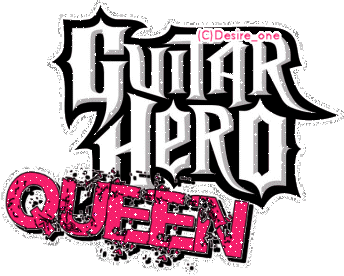 glitter-graphics.com
Dislikes

~Яʋ∂ɛ ρɛσρℓɛ
~Ƨтʋρι∂ ρɛσρℓɛ
~Ɩɢиσяαит ρɛσρℓɛ
~Ħσмαρнσивɛƨ
~Ƭαℓκιиɢ σи тнɛ ρнσиɛ
~Ƨɛα Ғσσ∂
~˩ιαяƨ
~Ɔнɛαтɛяƨ
~Ɯнσяɛƨ/ƨℓʋтƨ,ɛтc
~Ɯɛαяιиɢ ɢℓαƨƨɛƨ
Favorite Music
Ѧαяιℓʏи Ѧαиƨσи, ƖƆƤ, Ƭωιʓтι∂, ΔβƘ, Ɖαяκ ˩σтʋƨ, βσσи∂σϰ, Ƨℓιρκиσт, Ƥαитɛяα, Ƭнɛ Δɢσиιƨт, Ƭ3ЯЯѲЯ 3ЯЯѲЯ, Δиɢɛℓƨριт, Ѵαℓιʋм Єяα, Ƥƨʏcℓσи Иιиɛ, [ϰ]-Яϰ, ƘѦƘ, Ƭɛcн И9иɛ, Ѧιƨƨ Ƙιƨα, ѦǤƘ, ĦƖѦ, Ғιʌɛ Ғιиɢɛя Ɖɛαтн Ƥʋиcн, Яσв Ƶσмвιɛ, ˩αмв σғ Ǥσ∂...ʝʋƨт тσ иαмɛ α ғɛω.

glitter-graphics.com