Sex: male
Age: 28
Location:
International Space Station,
France
Account Status: Free Account
Member Since: November 25, 2013
Logged In: Invisible
Relationship Status: Single and not looking
Sexual Orientation: Straight
Occupation: Computer scientist & Rich, soon™
Subs know how to respect their masters unlike Brats trolls like you
SulisRayne
Profile
Reading this sentence will make your left cheek itch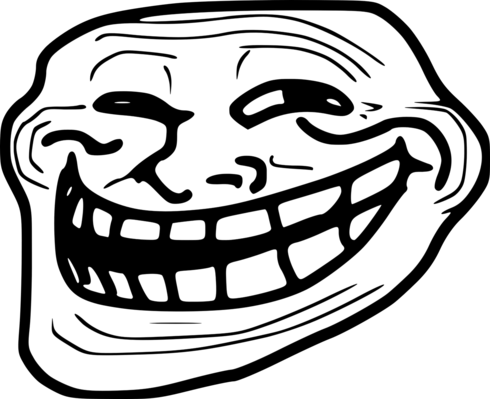 Yeah I love Dank memes ! Probably because I love tons of things, science, technologie, computer in general and programming, sport car, aeronautic, aerospace, physic & astrophysique, maths, music, supernatural, nature and many other things...
I am single since a while now, by choice, because I hate the drama in couples and women nowadays only know that.
So basically if I talk to you this is certainly not to date you, but if I found you cute or beautiful I'll tell you nevertheless, to men too even tho I am straight.
I love sexe and I have no issues admitting it, still, I won't try anything with any women here, mostly because of distance and also because I can't wear a condom and I don't want to get sexual diseases or making a women pregnant. (Wow, much personal details :D)
I plan to become rich soon™ and then I'll surround myself with sugar baby, all good points of relationship without the bad and the drama :D
Flirting is okay tho as long as it don't go further but I won't initiate it, I am more shy than I like to admit and I am a sub anyway.
How much of a sub ? Well see for yourself :D
http://bdsmtest.org/r/6169507
I want friendly talk, if possible funny, I can be serious but I don't like to be unless this is needed.
I hate third wave feminist, but I am for men/women equality, the real one, not the lie of feminazi.
Not just legal equality, but in life too, where women will stop using their beauty as argument to get what they want and men stop using their muscles to take a dominating position...All those craps.
I believe possible and wish we could have a real coexistante between nature, magic and technologie.
Also between people of different cultures, age and between men and women.
I am a geek, a nerd, an otaku and someone not usual, but most people on this website are anyway.
Anyway, if you are curious you can just ask.
If I see something (comment, post, picture, anything really) that I like, I'll prop.
I always return rate, visits and props.
Just a thing, if you want to add me, you have to had any interaction with me first, if I see that you liked (through prop or answer) what I wrote/post and add me, this is okay, if you just randomly adding people and have a long friend list, mostly if a lot of them didn't even added you back, well I'll simply delete myself from your list, sorry, but I am not here to make your friendlist grow xD
Oh, and I may be stalking you ( ͡° ͜ʖ ͡°)
Likes
Animes, video games, sport cars, any men creation that fly, everything space related, beautiful ladies :D
Cute things, awesome and impressive things, music, luxury things, liberty, goth and dark things.
Vampires, fire, sexe, food, funny things, laughing, my guitars, my computers.
The non deterministic field of probability of a particle in its wave function to be set in a specific reality.
And hugs, I love hugs

And a lot of other things...
Dislikes
Bad peoples, rude people, those who insult, bullies or annoy others for no reasons.
Assholes who think that being rude, disrespectful and insulting someone when there is something they don't like is "giving their opinion".
People who think that what they think, do and their ideology is THE way to think, act and THE ideology to have.
Assholes who are violent, commit rape, slut shamming against women or force them to act as they wish.
Women who think because men desire them, they can act as they wish and get everything they want from them.

Women who think I try to date or have sexe with them because I engage a conversation or a compliment.
And those who think they worth better than you don't answer when engaging conversation or can't say even a simple "thanks you".
All those craps, basically anything who is a non justified nuisance to others.
Favorite Music
Everything except rap (I still don't like pre 80s RAP much, it don't make my ears bleed, but everything past 80s is nope), rnb and modern pop, basically if you hear it on mainsteam media such as TV or Radio, I'll probably not like it, or maybe hate it, not because it is here, but because they mostly choose crap, commercially good and musically horrible.
Except that, I really listen to everything, no favourite style, just depend on the music.
What I would consider my "fav" music actually change greatly depending of my mood.
I equally love super calm and really brutal music.