Sex: female
Age: 27
Location:
Wilderness,
West Virginia,
United States
Account Status: Free Account
Member Since: December 28, 2009
Logged In: Jun 20, 2018, 10:05am
Relationship Status: In a relationship
Sexual Orientation: Bisexual
Occupation: caregiver
Profile
Hi my name is Ginny. My best friend Casey called me Kitty for awhile and one day he started calling me Cupcake Kitty. My name on hauntingechoes is Dark Kitten. So I decided to blend the two which is why my username is Cupcake Kitten. I am twenty-four and I have my own place. I'm currently a caregiver. I love God, and I believe in God, but Im not part of any organized religion. Ive went to a few churches and I looked into the Wiccan religion a bit when I was younger. One day Ill know what religion I really fall under, but not right now. I love my family. My mother is the most important person in the world to me. My grandmother is the other most important. She died on July 4th, 2009 though. RIP Granny I love you <3. My step-father, brother, my aunt, my cousin Josh, my cousin Dalton, his sister Samantha, and their brother Scottie mean the world to me. I also adore my friends. Ive had a friend named Brittany for ten years or so. Her house is like my second home, and her family is like my second one, too. I love them, and I love her more. Ive had a friend named Tiffany for about four years. Shes the sweetest and most caring person ever, so I love her. I also have a few other friends that I love so much. Im bisexual. Ive had an attraction for girls since I was about ten years old, but I didnt accept it until I was about seventeen. Im a pretty shy, quiet, sweet, dramatic, werid, boring, emotional, bitchy, pessimistic, sarcastic, honest, and caring girl. I hope Ill make many friends on this site. =] Check out my short story Learn To Let Go for 99 cents on amazon please. :) It's under Ginny Sizemore.
Likes
Writing. Reading. The internet. Texting. Hanging out with family and friends. Watching tv. Listening to music. Talking to CJ. Glitter. Rainbows. Food. Cigarettes. Love. Kisses. Sleep. Markers. Purple <3. Friendly people who arent overlyfriendly. Making new friends. Stars. Sunshine. Late night phone calls. Alcohol. The dark. Hanging out by the tracks. Laying next to CJ. Cuddling. Late nights/early mornings. Swimming. Splash fights. IMing. Riverfest Fireworks Watching my soaps Being at home This is Frazz. pull-the-trigger. <a href="http://s233.photobucket.com/user/RainyLovesHim/media/Frazz_zps03187a3d.jpg.html" target="_blank">
She's been one of the closest people to me on here for a couple of years. Though we aren't super tight I appreciate the times that she has been there for me. She restores my confidence in my appearance. She's beautiful as you can see. She's smart, sweet, caring, and funny too. I wish we talked more. I love you Frazz. This is Michele. darklittlesoul.
She's one of my best friends online. She's really helpful and sweet. She hardly ever gets mad at me even when I'm being a bitch. She started my favorite cult. We talk almost every day. I couldn't ask for a better friend. I love you Michele. This is Emma. Sempiternal.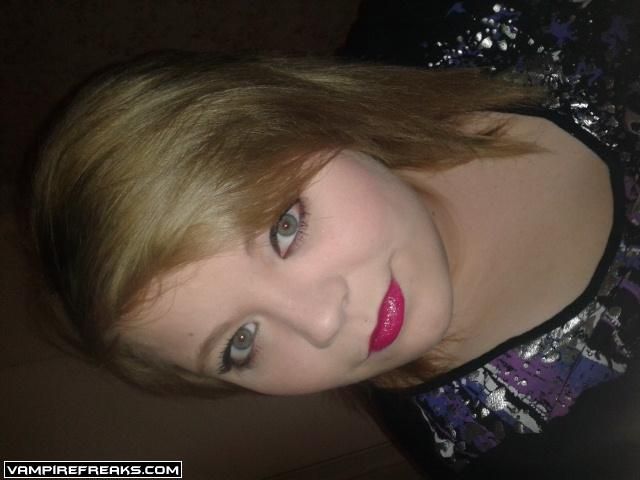 She's been on/off uber close to me for ages. She's really fun to post with. I miss posting in her old cult with her and in my cult. Sometimes we'd have random funny conversations. She's also really sweet and wicked pretty and smart and creative. Oh and she's helpful too. I love you Emma. This is Katie. XxXdemonchildXxX.
She's also been a good friend to me over the years I've known her. She's really nice. She's currently working on herself and I'm really proud of her :). She's always been really helpful to me. I really can't believe the changes in her I've seen. I mean that in the best way possible. I wish we talked more. I love you Katie. This is Lexi. LexiPoo.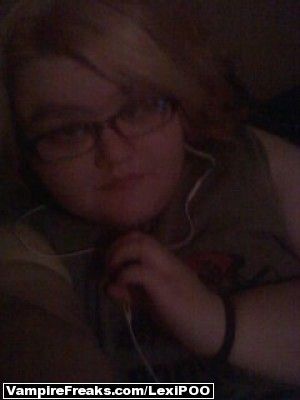 We haven't talked very much and I haven't seen her around much lately. She's always been really friendly with me tho. She's sweet. I wish we talked more, so I could get to know her. This is Dante. Dying_Angel666.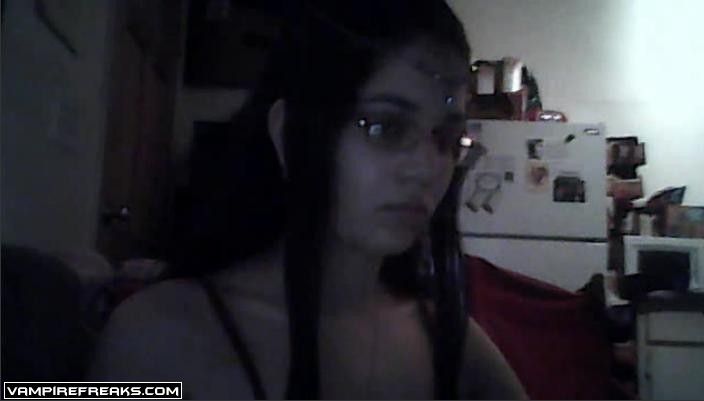 Over the years I've known her we've gotten pretty close. She's strong and independent and smart. I enjoy talking to her. We have some stuff in common. I love you Dante. This is Evan. Nirvana67.
We're texting buddies. We text at least four-five times a week talking about whatever xD. I like that he actually tries to get to know me. I'd say we're getting pretty close. He's fun and cool. I love you Evan. This is Hazel. ImLostInYourWorld.
This girl is absolutely amazing. Beautiful, accepting, kind, helpful, and smart. I've never had a bad thing to say about her. It's safe to say she's one of my best friends. She's also my most recent ex. She makes me feel all light and cheery. She's bubbly. I don't know what I'd do without her. I love you Hazla! This is Alex. XvergesseneXkinderX
Isn't she beautiful? I remember back when I had a big PL crush on her. I was always afraid to talk to her. I thought she wouldn't like me. Eventually one of us made the first move, and we've been talking since. She's smart, funny, fun, understanding, sweet, and a good friend. I'd say we're good friends now. I love you Alex. This is Danilo. Troncao01.
I really don't know him very well. We haven't talked very much. He's a total sweetie tho. He always tells me he's there if I need to talk. Maybe sometime I need to take him up on it. I'm glad we're friends, and I look forward to getting to know him.
Dislikes
Being hugged. Being hurt. Rain. Snow. Cloudy days. Stuck-up or cocky attitudes. Users. Lies. Over-judgement. Closed minds. Pointless drama. When my dog makes a mess. Being woken up. Doing the dishes. Cleaning up the dog's mess. Abusers. Change. When heavy metal is blared.
Favorite Music
I love pop music. I also like Country.