Sex: male
Age: 33
Location:
Hell if I would tell you all,
Michigan,
United States
Account Status: Free Account
Member Since: February 23, 2011
Logged In: 1 hour ago
Relationship Status: Single and looking
Sexual Orientation: Straight
Profile
Basics
Name:
E. B. Ordway
Age:
27
Status:
Taken
Location:
Hell if I would tell you all, Michigan, United States
"I am ready to step into the fire of life, and take hold of my destiny!"
About Me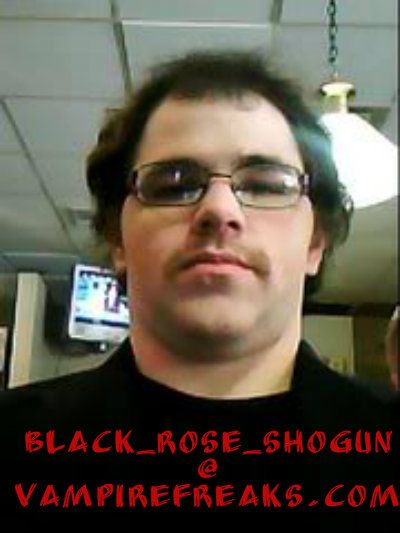 The name is Erik, and to my friends and the group I hang out with I am Goku. Anyways, onto what I want to tell all of you here @ Vampirefreaks. I am here merely for a couple reasons, and I would hope that you all will understand that. My first reason being here on this site is to make friends. You can't have too many friends. So if you have that in mind, than feel free to send me a message. My second reason deals with me creative tendencies. I like, no love to role play. I am a few role playing cults... alright more than a few. Now for any real reason at all you want to get to know me, please send me a message in my Inbox, or send me a comment. Don't be shy.

I like....

Comedy,Horror,Sci-Fi,Fantasy, and Adventure movies
Writing Poetry/Stories
Paranormal Romance Books
Mountain Dew ( My Addiction )
Role playing
Vampires
werewolves
witches
magic
I dislike....

Men who abuse their girlfriends
Men who cheat
Men who don't hold honor
Men who don't learn their lesson (Trust me... I have had the same problem)
Things like Dora, Barney, and other real childish things
Friends