Sex: female
Age: 19
Location:
Fuckstain Shitbag,
United States
Account Status: Premium Member
Member Since: November 23, 2016
Logged In: Apr 27, 2017, 06:08pm
Relationship Status: Single and not looking
Sexual Orientation: Pansexual
Occupation: Fighting my nonexistent alter egos.
Profile

Not my first time. SURPRISE, I know. I probably should be enrolled in an anger management program. I'm an awkward, depressed, chubby female. But we'll go with...pleasantly plump? I'm not sure what to put for these ever, so I'll just say. Video games are my life. I'm a shut in partially by choice and not. I literally play steam games, WoW, LoL, or anything of any video game genre all day. I'm not exactly exciting but I mean HEY, we all can't be chipper and interesting, oops. Gotta add in some uhh...nonspice to the soup AMIRITE? Probably not. Anyways, I like food and animals more than people, which is pretty much a given nowadays. I'm extremely sarcastic, and I like interesting conversations. I probably won't make an effort if someone else won't make one towards me. So saying a 'lol' or 'haha' as your full message to me? Basically means bye. I'm not overly sexual so no thanks, but I can respect others for their choices. I guess I have kinks just like everyone else, although I tend to prefer when I initiate it, or if they show interest, I'll either return it or reject it. Guess that makes me a prude dom ohoho. Jokes aside, I do try my best to respond, despite anxiety being a complete slut. SO guess this bitter conclusion ends with a smile and a hopeful attitude towards meeting some relatively wonderful people. Also waiting for that day where you wake up lookin' like your usual zombie self and someone says, "Hey, you look pretty okay for a zombie."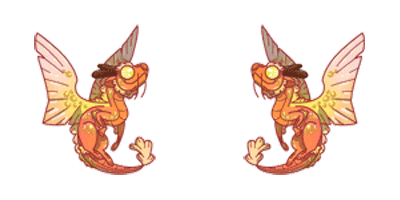 Likes

Food, dogs, anime, music, video games, not gonna list them all cause I've played a lot, but feel free to ask, umm animals in general, funny people, love/hate relationship with anime and manga, swingsets, running around and dancing in the rain, terrible jokes and puns, sincerity, sarcasm, books (haven't read a book in forever, really need to start reading again), I'll add more laterrrr.


Dislikes


Homophobes, sexists, racists, aids jokes, bitches with a serious condescending attitude, and yes bitches classifies everyone regardless of gender, people who aren't open minded, sushi, CANCER JOKES. If you are a person who finds those funny and or "cool" or whatever, I cannot be friends with you. I know it's incredibly bitchy to say that, but because of personal reasons, I will not nor EVER think they are funny or acceptable. Disrespectful people, Egotistical fuckbois and gurls, Sweet and sour food, avocado, add more later.