Profile
I told myself I wasn't going to write in my profile this time around, to just keep it the bare minimum, because really no one ever takes the time to read a person's profile anymore. Boredom finally set in unfortunately so here we are, I'm writing a profile that I told myself I wouldn't do, and you reading it. Honestly if you've made it this far I commend you. Although you're probably just as equally bored as me, so I guess you're welcome?

So by the sites standards I'm ancient beyond belief. I've been coming and going on this site for years now. I honestly could not tell you the exact date. A lot of things have changed on here over the years, but it's funny how as much as things have changed they really haven't at the same time. I mean really it's the same shit, just different people. Unless we're talking about those picture filters that make you look like a dog. I really have no idea why anyone would want to do that, nor do I understand why people like that so damn much. Maybe my age is showing just a bit on that.

I can get along with fairly everyone; I mean there are always exceptions. But I do try to get along with everyone. After all we're all here because of boredom of some kind right? I'm into cold weather, booze, and loud music. So really about 90 percent of the same shit as you, because you never can find someone else who enjoys a good overcast cold sky, they are really are few people who do. I mean I know this is a Goth Community and all, and to say that I dislike the sun and daytime hours would be a bit too cliché. But really the day and normal business hours just brings out the dumb in people. Not to mention its so god forsaken bright! I unfortunately do not have a dark enough pair of sunglasses.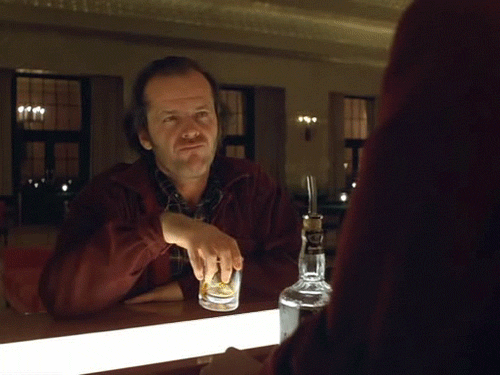 Nothing like a good Whiskey to hit the spot. I like any and all. Any bartenders in the house? I'm always up for new drinks to try out. Nothing to fruity...I have a rep to uphold after all!